Thinking of visiting Berlin in the winter? Do it! Germany's capital city has lots of indoor activities and cafes to cozy up inside if you get cold.  Here are the top 15+ things to do in Berlin in the winter!
This post has been updated for the 2023 / 2024 winter season.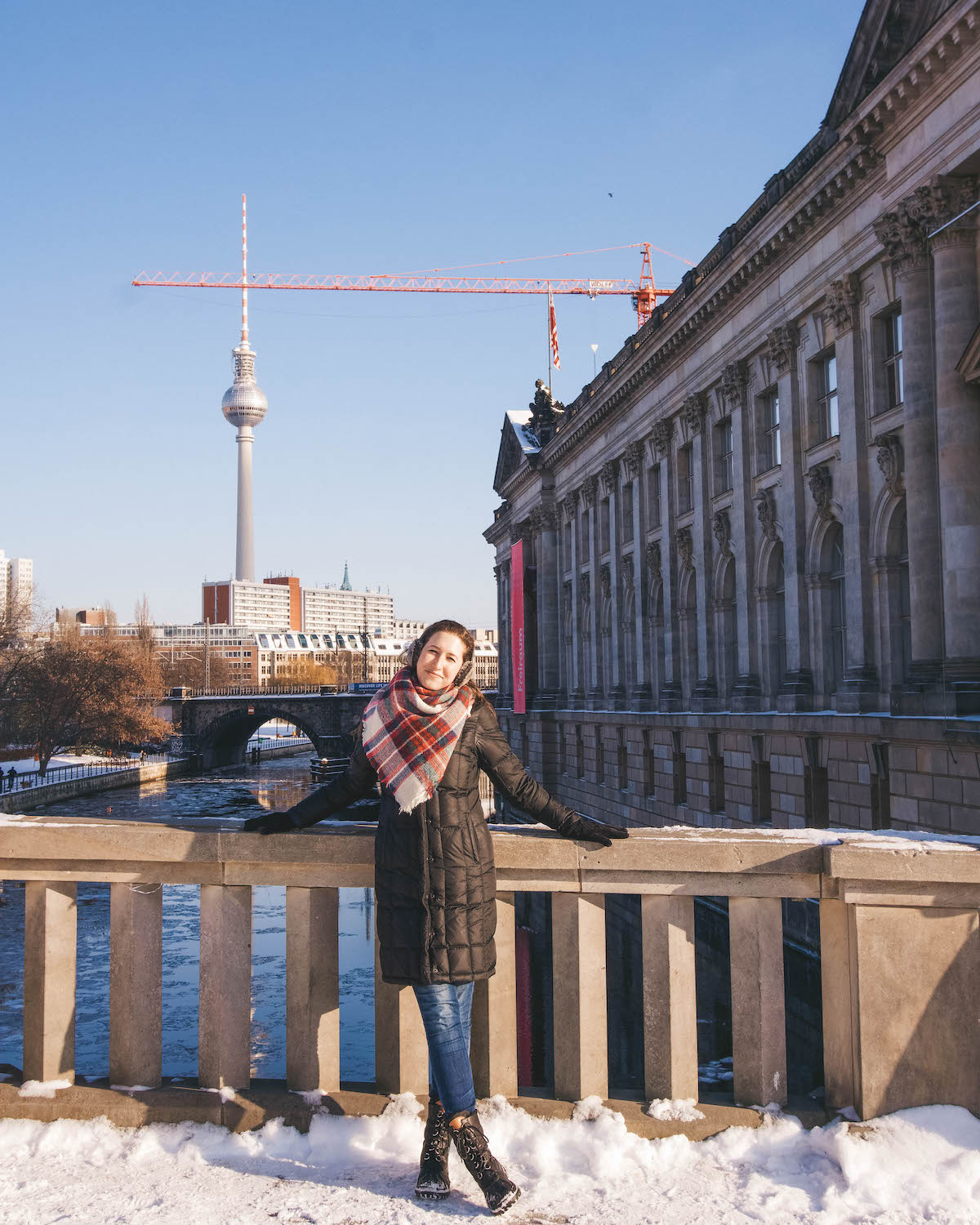 Having lived in Berlin for going on three years, I completely understand if it's not one of your winter bucket list destinations. Yes, Berlin during the winter consists of endless gray days with a smattering of rain here and there. But you guys — the city is so much cheaper in the winter, not to mention there are far fewer crowds at the most popular attractions.
As Germany's capital city, Berlin has arguably the best museums in the entire country, plus lots of other indoor attractions you can't find anywhere else. While Berlin is gorgeous during the warmer months, it'd be a shame to spend your day museum hopping or shut up inside an exhibit while the weather is good.
Plus, Berlin is a shopping mecca. There are numerous shopping centers here, as well as the famed department store KaDeWe, to keep you busy. And after you're worn out from shopping you can always hole up inside one of the city's many cafes for some well-deserved coffee and cake.
Still not convinced it's worth visiting Berlin in the winter? Hopefully this list of 15+ winter activities in Berlin can convince you otherwise.
Tip: I limited the list to primarily indoor winter activities since I like to stay warm when traveling during the colder months. I suggest planning your days such that you spend whole or half days in single neighborhoods to limit your outdoor travel time.
Table of Contents
Click "show" to see the full table of contents for this post. You can jump around the post as desired by clicking on the individual sections listed below. 
1. Visit a Museum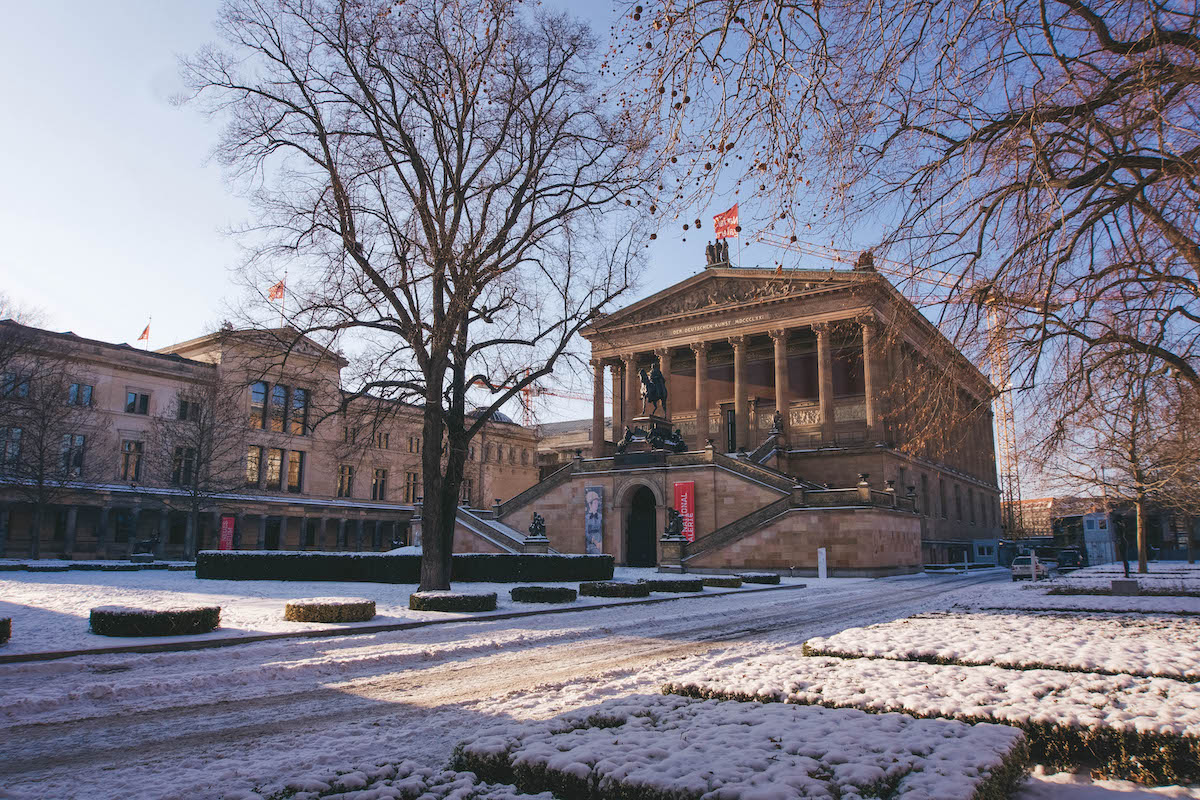 I read somewhere that Berlin has over 170 museums — I believe it, yet that number also seems impossible to me. Rather than list each of my favorite museums individually, I summarized their highlights in the list below. You can easily spend 3+ hours at most of the museums listed below!
Tip: Here's a list of my favorite FREE museums in Berlin, in case you're on a budget.
2. Explore the Futurium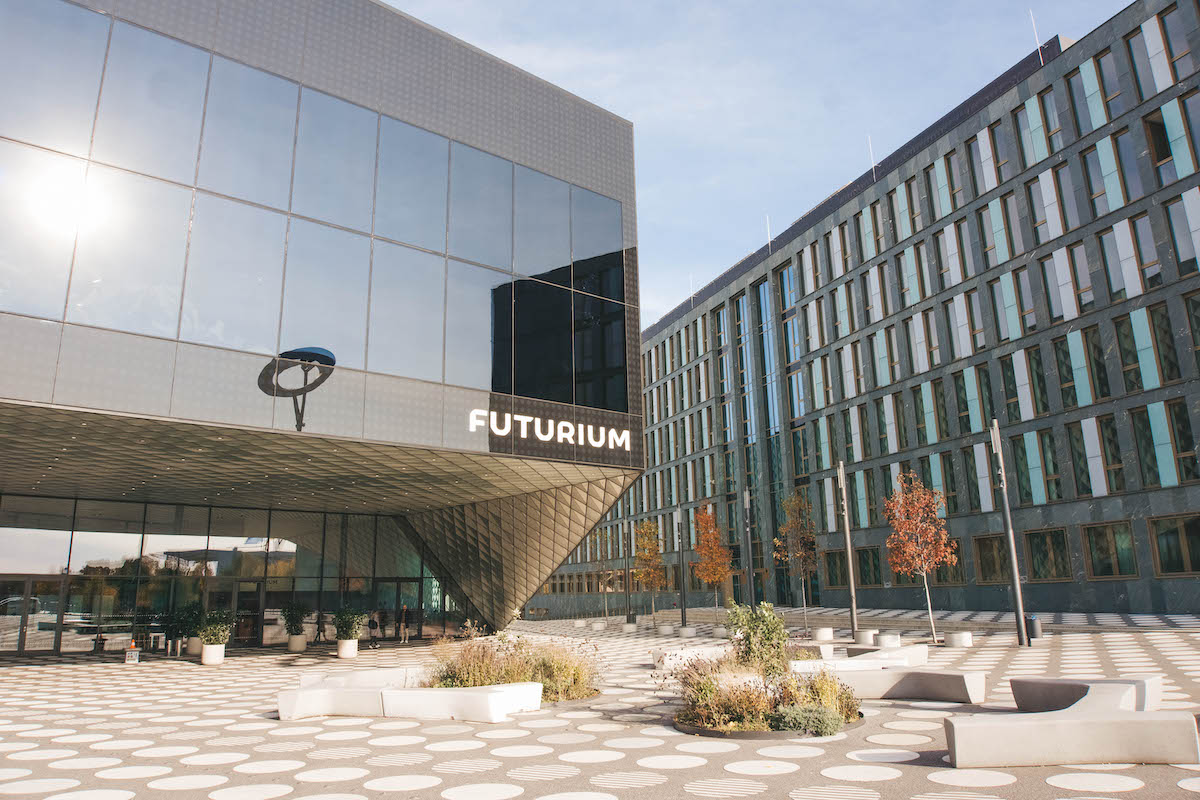 The best way I can describe the Futurium is that it's a House of Futures. Upon checking into the exhibit, you're given a wristband. This wristband assigns you a person (or avatar) in the future.
As you go through the exhibit, you can scan your wristband to learn more about how your decisions will affect "you" (i.e. your avatar) in the future.
I loved the interactive nature of this exhibit and highly recommend visiting with a friend or travel buddy, as half the magic happens when you discuss your learnings.
3. Tour the Berlin Cathedral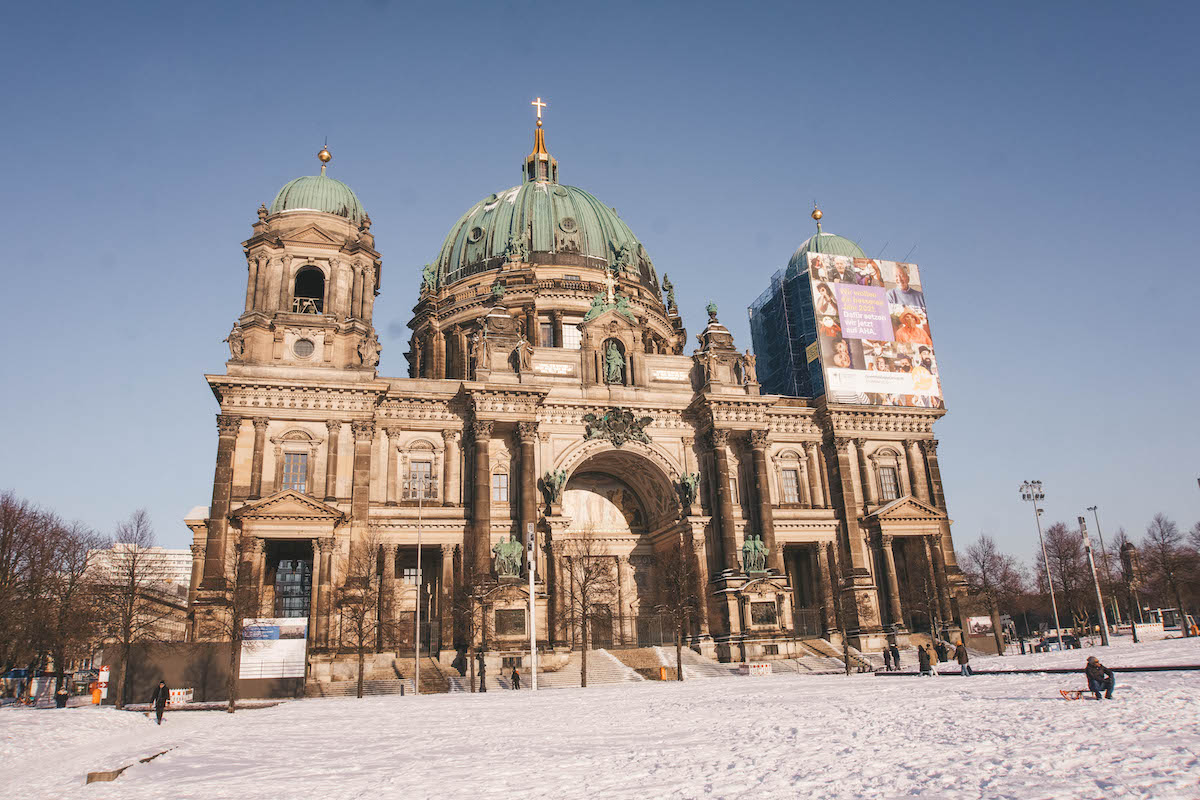 Even if you're not a "church person," I highly recommend visiting the Berlin Cathedral (Berliner Dom). It was finished in 1905 and was built in the Baroque style.
A visit to the cathedral includes entrance to the nave (where you'll find the largest pipe organ in all of Germany!), the Hohenzollern crypt beneath the church, a small exhibit on the first floor detailing the architectural plans of the church, and finally a birds-eye view of the city from the top of the church.
Tip: The crypt has been closed since 2020 due to ongoing restorations.
4. Visit Köpenick Palace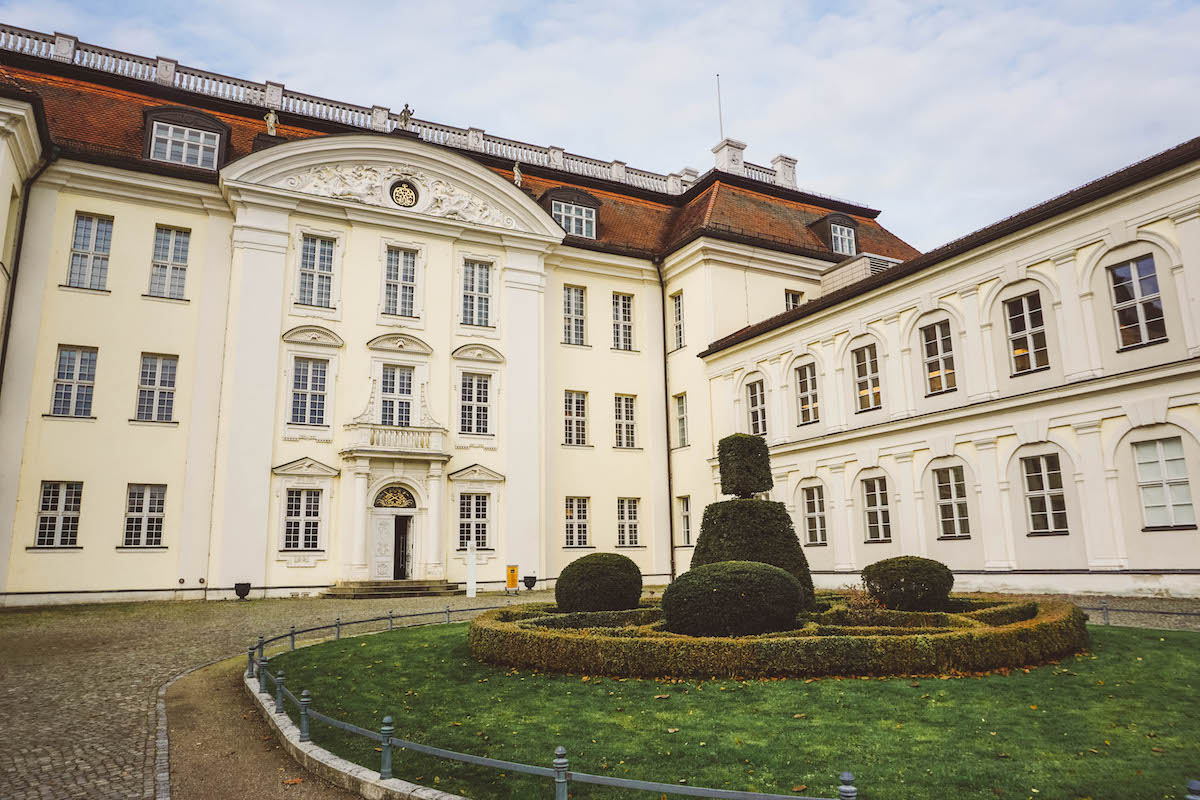 If you're looking for something truly unique to do in Berlin, I suggest heading to Köpenick Palace (Schloss Köpenick). It's a stunning waterfront palace situated on a tiny peninsula in the Dahme River.
The palace houses furniture and decorative arts from the Renaissance, Baroque, and Rococo periods. A few rooms are dedicated solely to the history of the palace, so all in all it makes for a very interesting visit!
Tip: The palace is surrounded by an English-style park. Wander around the park (if the winter weather permits) before heading to the nearby Old Town for lunch or a mid-day coffee.
5. Eat 'Til You Burst at Markthalle Neun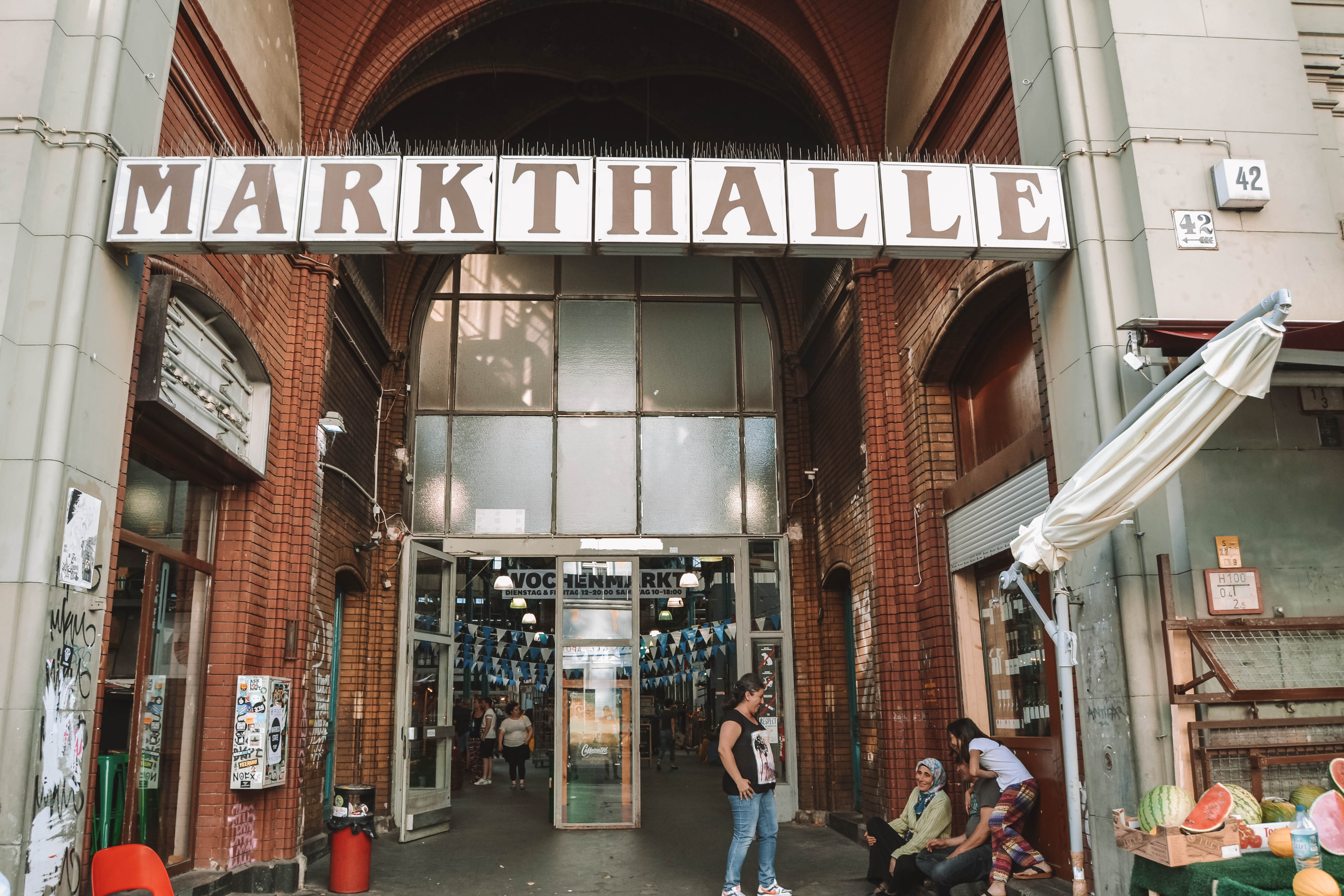 Markthalle Neun is a well-known food hall in the Kreuzberg neighborhood. There are tons of food stalls here, including BBQ, Asian fusion, vegan eats, and more. You'll also find a lovely flower stand and a small produce section.
Kreuzberg is a bustling neighborhood with lots of cafes, bookstores, and boutiques, so definitely explore the area after eating your fill at Markthalle Neun.
Tip: Looking for something a little more off the beaten path? Try visiting Arminius-Markthalle in Moabit instead!
6. Visit Charlottenburg Palace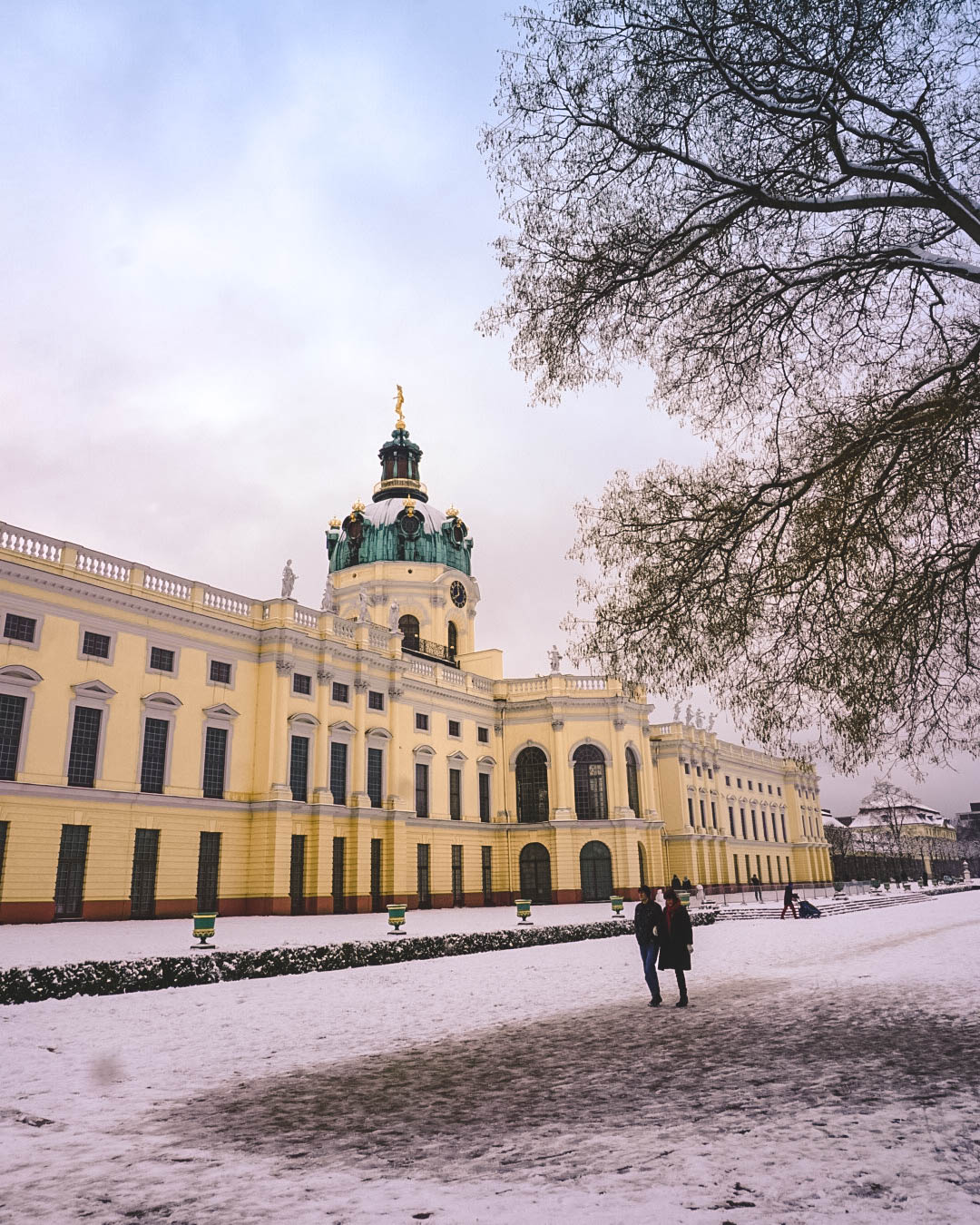 I recommend Charlottenburg Palace (Schloss Charlottenburg) every chance I get, because it's just that amazing. It was built as a summer palace for Sophie Charlotte, wife of Friedrich III. She called it her "court of the muses" due to the high number of artists and poets she invited to stay with her.
Highlights of Charlottenburg Palace include: access to the stunning porcelain cabinet, a tour of the Baroque parade rooms, and entrance to the mausoleum on the grounds. Note that the palace garden and park are free to enter, so if you're on a budget or the weather is decent you can still admire the palace from the outside, free of charge!
7. Tour the Reichstag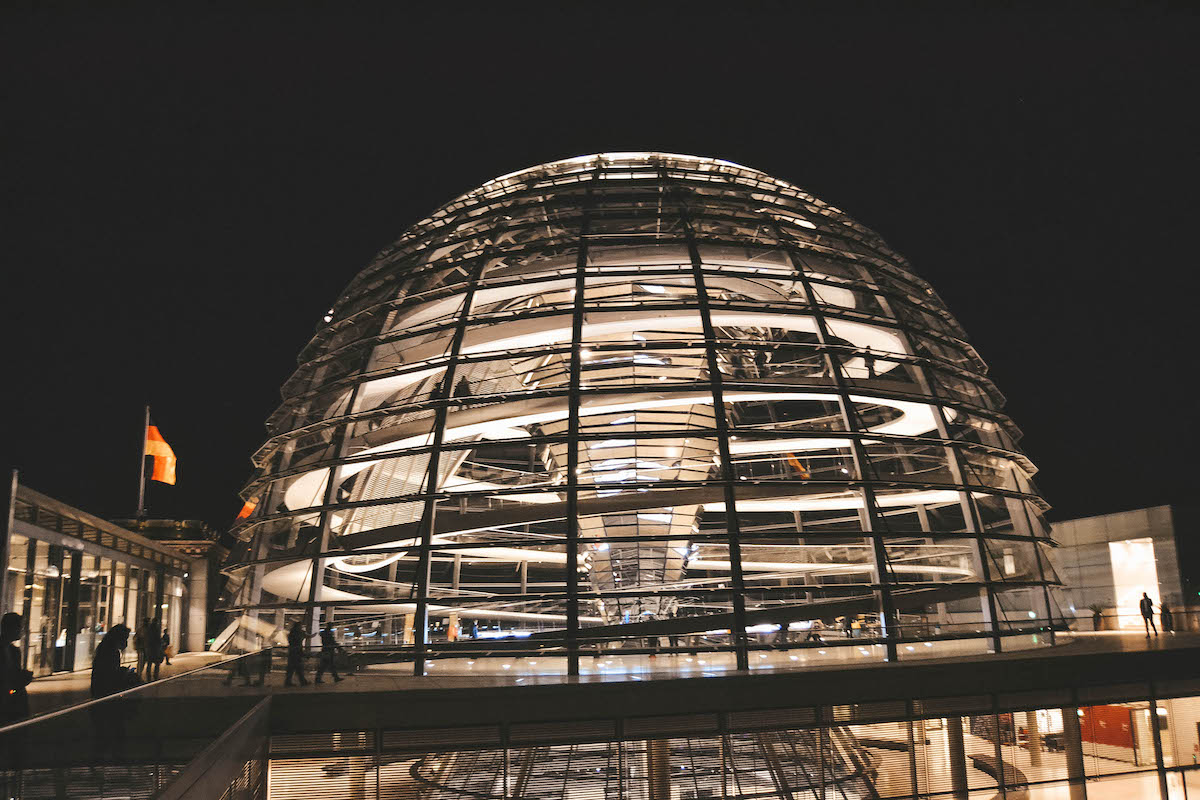 It took me nearly three years of living in Berlin, but I finally toured the Reichstag! The Reichstag houses the German Bundestag, which is the lower house of Germany's parliament. It's completely free to enter, but you do have to book tickets in advance and bring an internationally-recognized form of ID with you (I brought my passport).
A tour of the Reichstag includes access to the glass dome as well as a free audio guide that details the history of the buildings and Germany's parliament. History buffs simply must tour the Reichstag!
Tip: Most people try to visit the Reichstag during the day, but I actually visited just before closing. Since it was dark outside I didn't get a good view of the city, but the glass dome was practically empty and it was incredible seeing the building lit up at night from above!
8. Hole up at a Bookstore
One of the best parts of living in an international melting pot like Berlin is the multilingual bookstores here. I'm from the US, so I specifically seek out English language bookstores, or bookstores with a solid English section.
Here's a full list of the best English bookstores in Berlin. A few of my all-time favorites include:
9. Window Shop at KaDeWe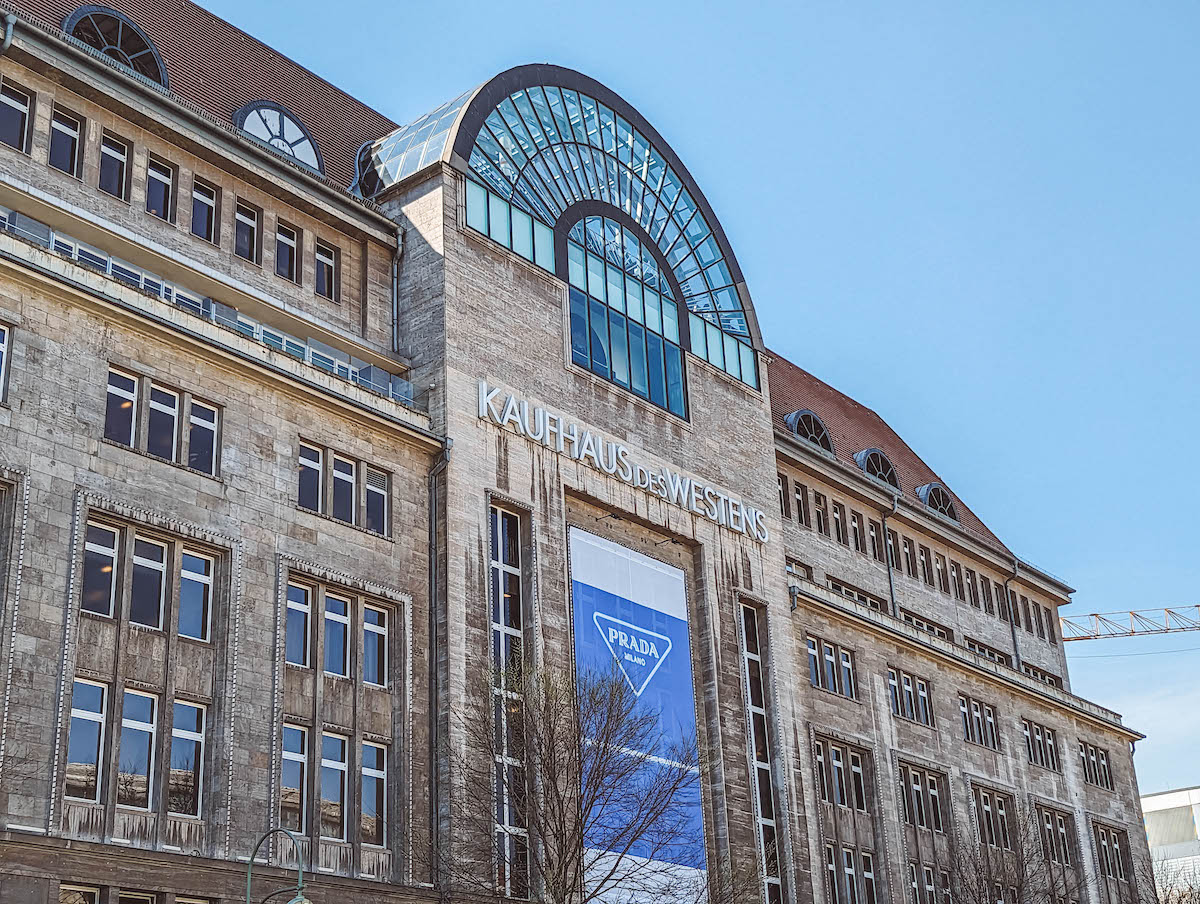 Officially called "Kaufhaus des Westerns," KaDeWe was founded in 1907 and is Berlin's premier department store. (If you've been to London or NYC, it's on par with Harrods and Saks Fifth Avenue.)
You can find everything here — kitchen appliances, clothing and shoes, makeup and skincare, gourmet groceries, and more. For a real treat, head to the top floor for a slice of truly phenomenal (and pricey) cake.
10. Sip Drinking Chocolate at Rausch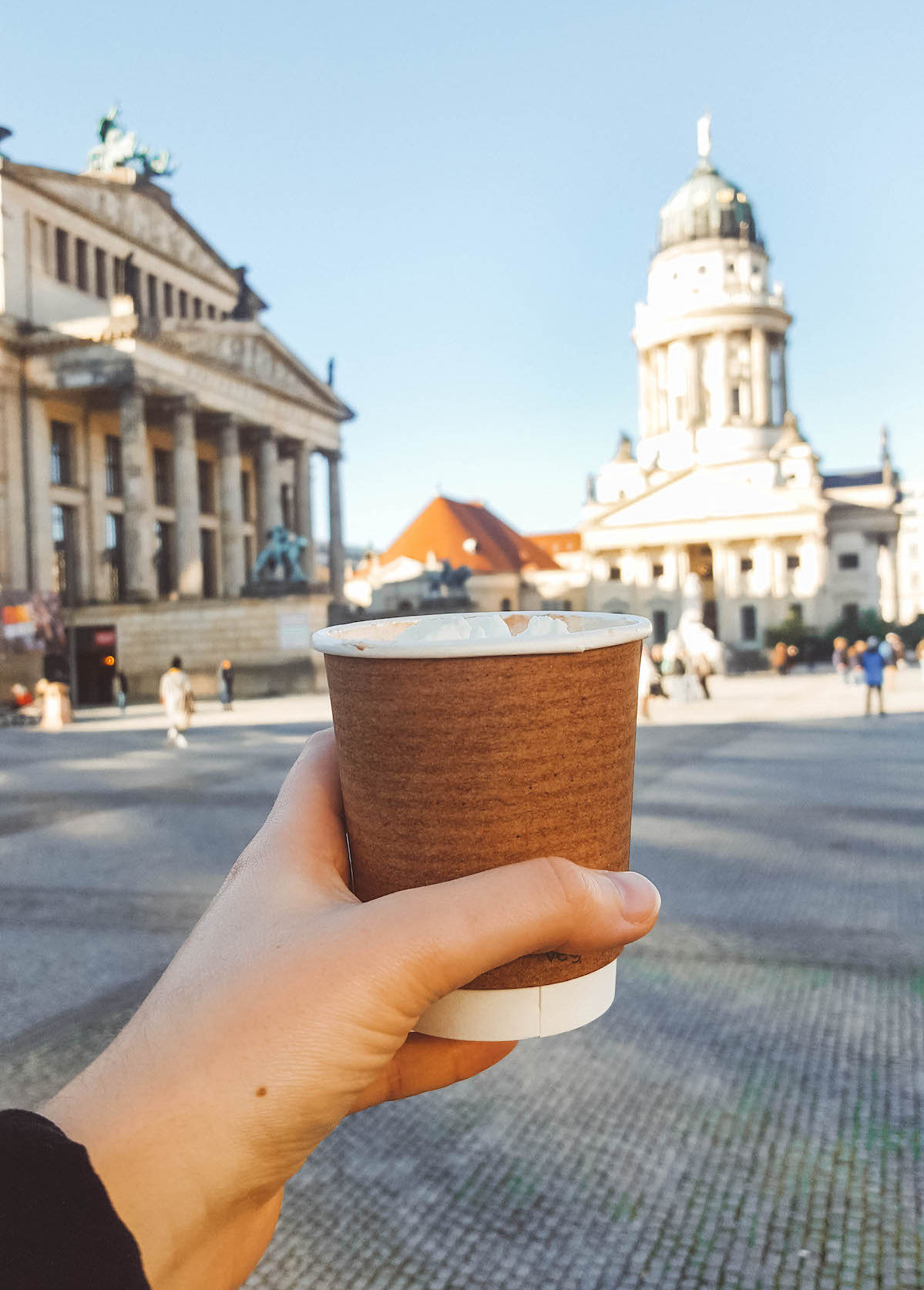 You haven't lived until you've sipped the nectar of the gods, aka the drinking chocolate at the Rausch Schokoladenhaus. Rausch is the largest chocolate house in the world — I'll let that sink in for a moment. At the street level is the chocolate store and deli, where you can buy truffles and pralines galore or get a cup of hot chocolate to go.
Definitely buy a few chocolates to enjoy for later, but before you do that you should head upstairs to the chocolate cafe. Here you'll be able to order the richest drinking chocolate and sip it at your leisure.
Tip: The hot chocolate sold at the deli right on the street is NOT the drinking chocolate that I'm talking about. You must go into the store and walk up the stairs to experience true bliss.
11. See a Silent Film at Babylon Theater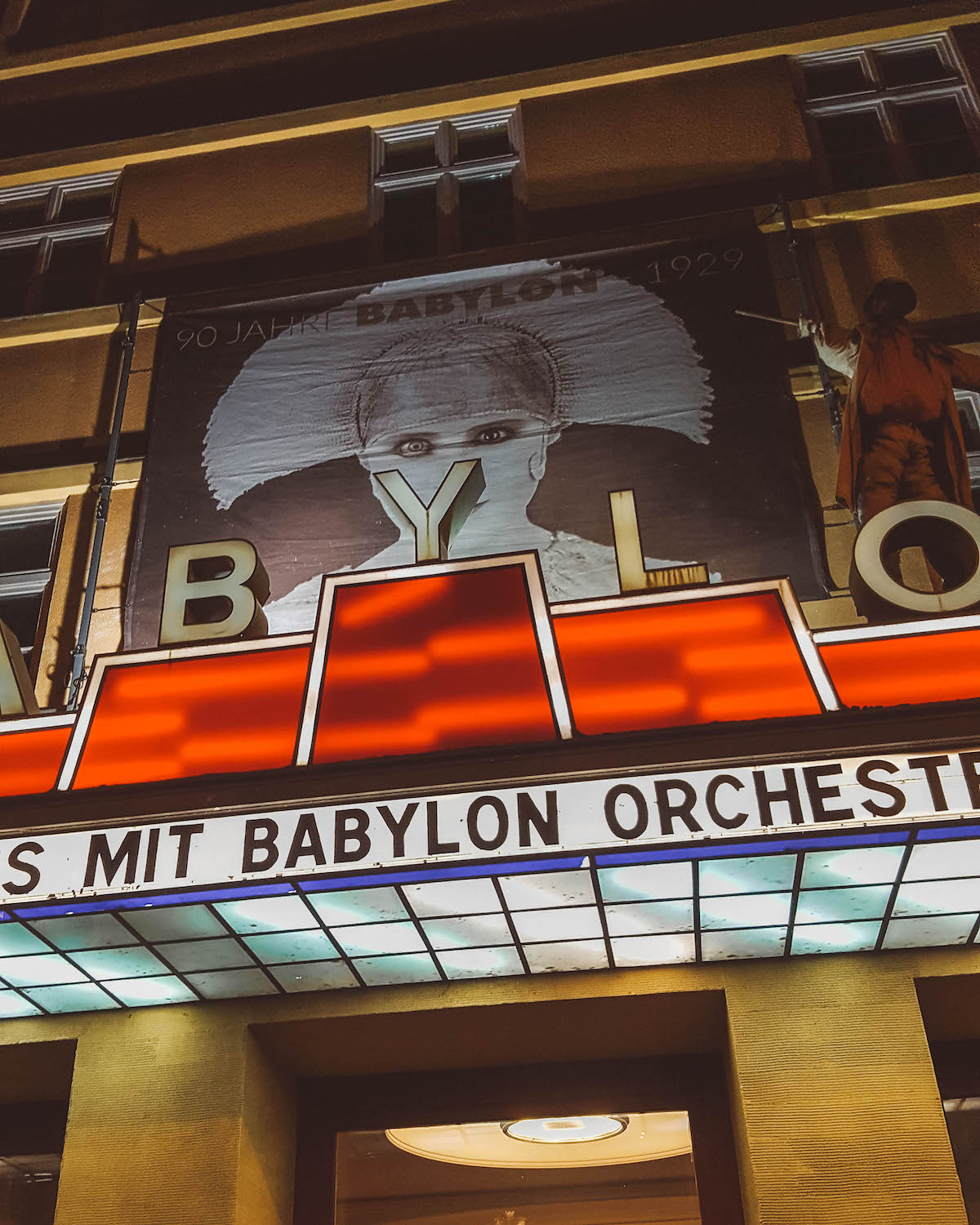 Babylon is a beloved movie theater in the Mitte neighborhood. It was built in 1929 and was originally a silent movie cinema. Today, it's the oldest movie theater in the world that still houses its own orchestra!
Although it no longer shows exclusively silent films, that's what it's best known for. I recently watched Fritz Lang's Metropolis at the Babylon, and the live orchestra made the silent film come to life!
12. "Kaffee und Kuchen" Like a Local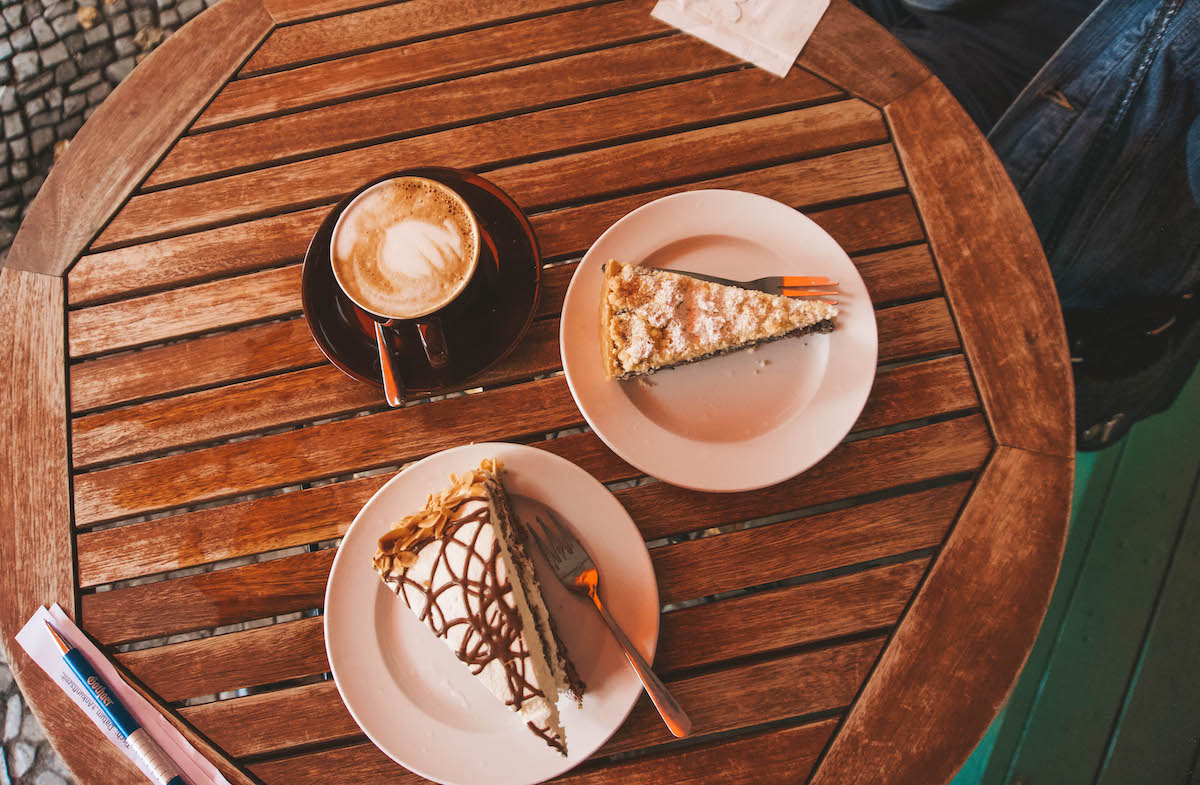 "Kaffee und Kuchen" translates to "Coffee and Cake." Although you can enjoy coffee and cake at any bakery or cafe, any day of the year, it takes on a special significance during the winter. Sundays are especially popular Kaffee und Kuchen days; whole cafes will be filled with locals catching up with friends or reading the daily paper over a generous slice of cake and a cup of steaming coffee.
To do Kaffee und Kuchen correctly, you need to savor each bite and not rush yourself! It's a prolonged experience made beautiful by resting and relaxing.
13. Attend a Performance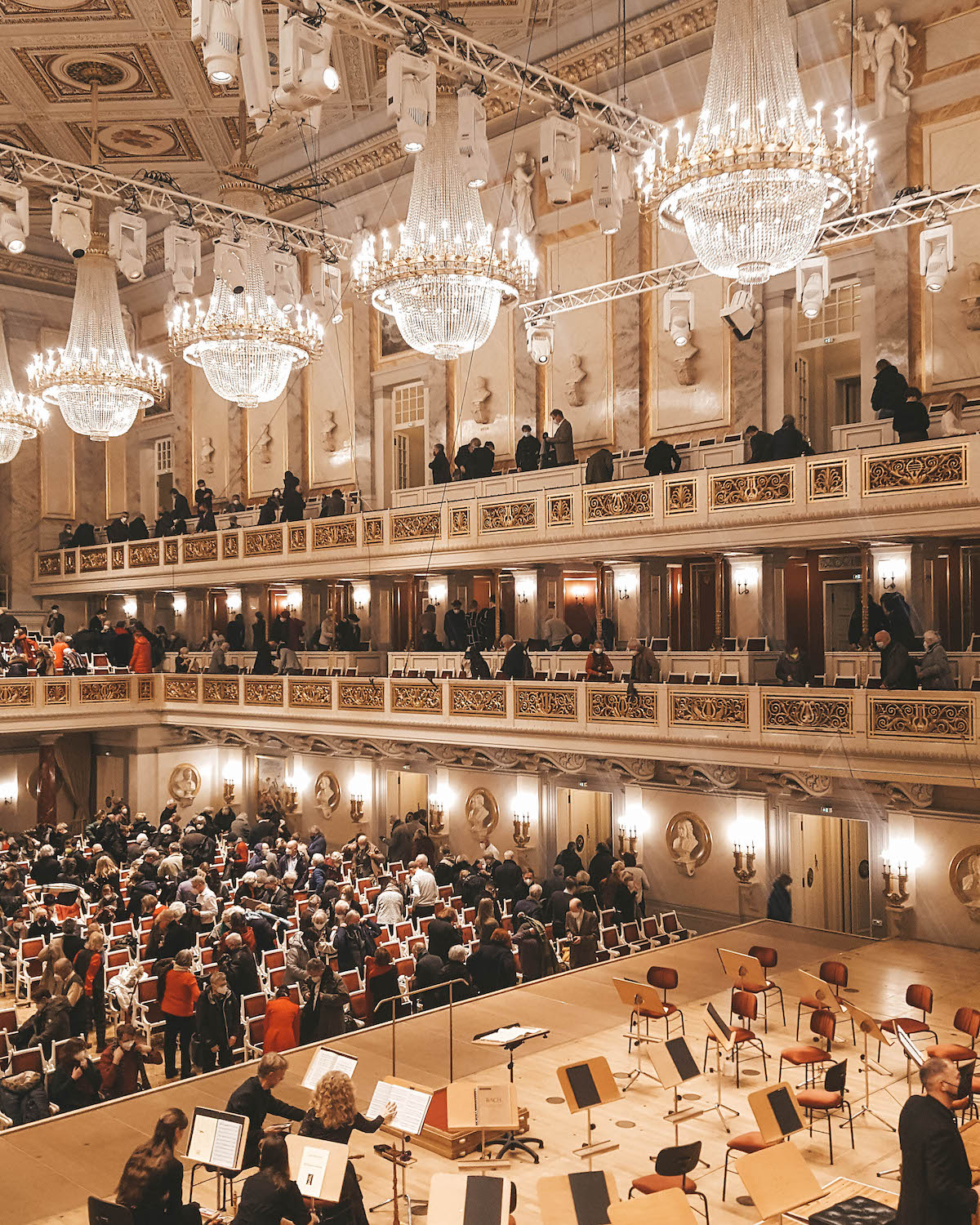 One of my favorite Berlin winter activities is a trip to the theater to enjoy a stage production. No matter your interests, there's a performance hall for you.
The Deutsche Oper does incredible ballets and operas; the Konzerthaus (pictured above) hosts choral and orchestra performances; and the Theatre des Westens hosts touring musicals like Mamma Mia! and Ku'damm 56.
Tip: If you're looking for something more spontaneous — or cheaper! — see what comedy clubs or community theaters are in your area. You can also see what churches are hosting organ or choir performances. Every neighborhood in Berlin has something to offer!
14. Take a Day Trip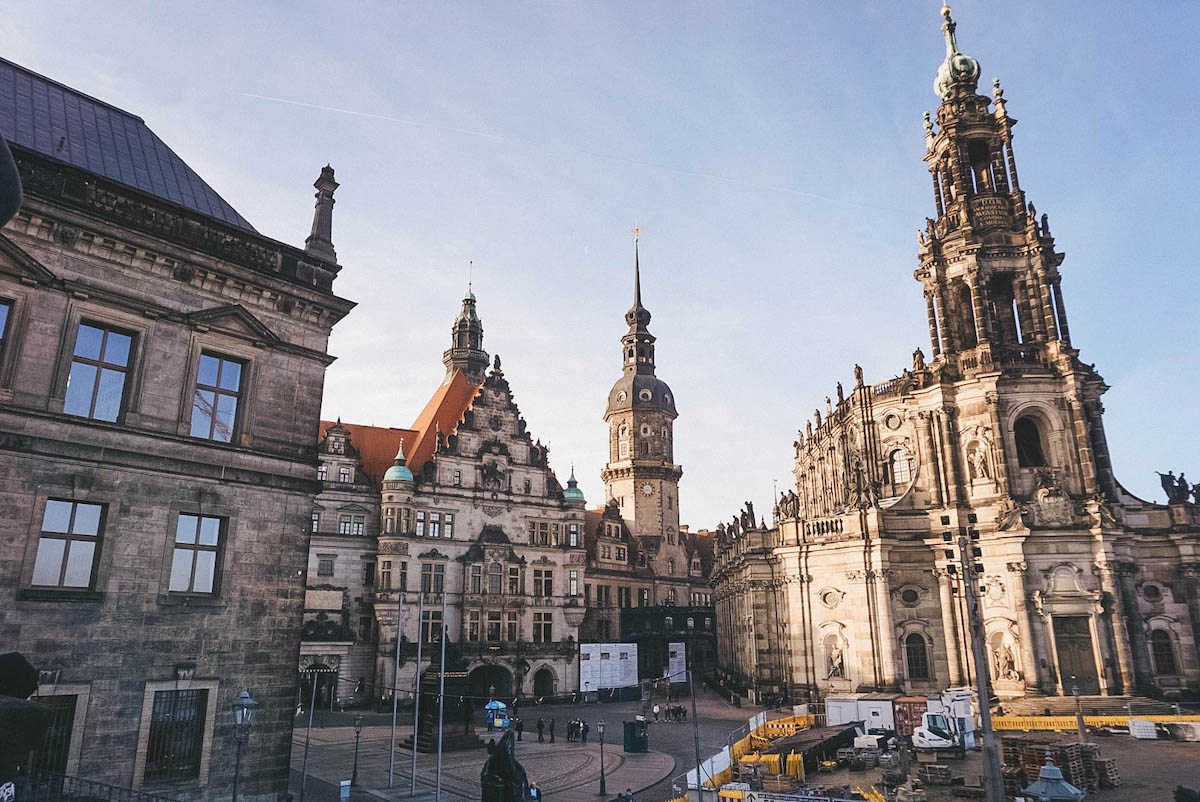 You can take some great day trips from Berlin in the winter! Some places to visit near Berlin in the winter include:
If You're Visiting at Christmastime …
There are plenty of things to do in Berlin at Christmas (clink that link to read my full guide!). Below are just a few of my favorite Berlin winter attractions in December.
15. Explore the Berlin Christmas Garden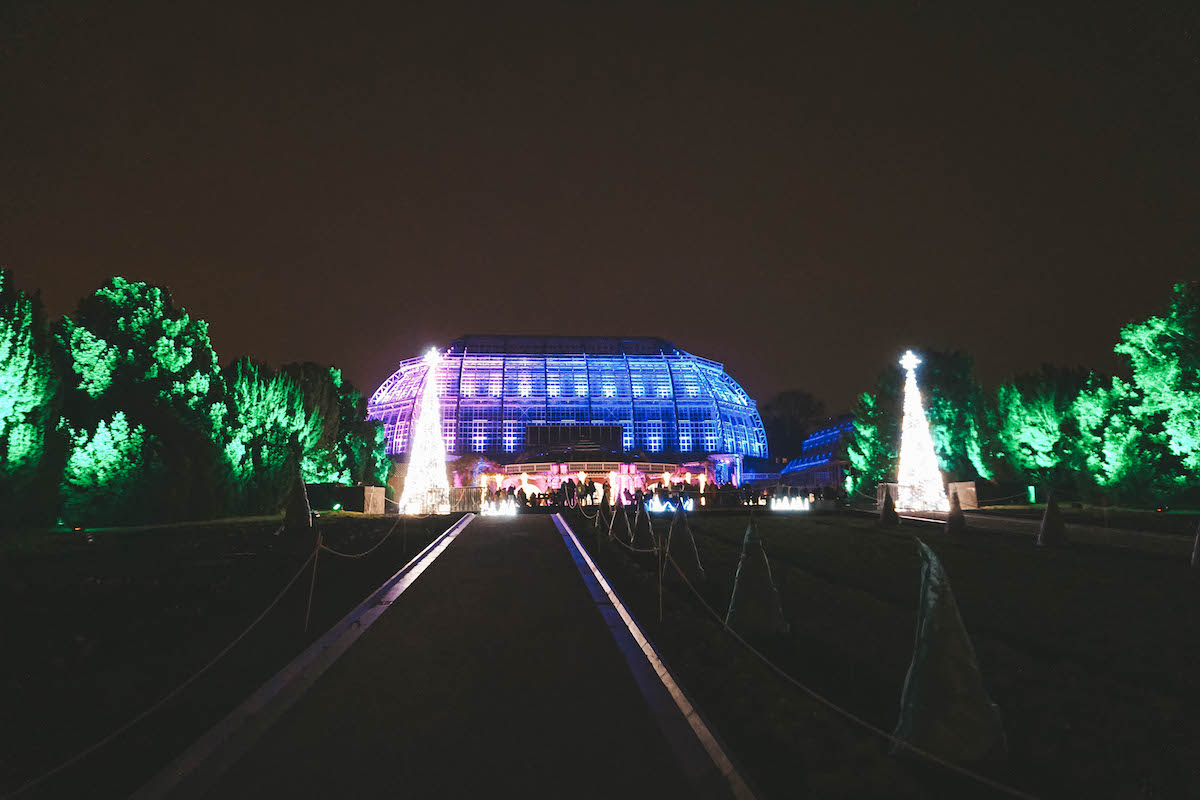 Every year, the botanical garden in the Steglitz neighborhood transforms itself into a winter wonderland. Officially called the Berlin Christmas Garden, visitors get to explore the grounds after dark. The bulk of the gardens are transformed into a light show, with different displays at different parts of the gardens. Scattered amongst the light displays are small huts selling hot chocolate, mulled wine, and punch.
The tickets to the Christmas Garden are a bit pricier than other winter activities in Berlin, but I thought it was worth every penny! After you're done touring the grounds, you can warm your hands around the fire pit in front of the glass greenhouse.
16. Visit the Christmas Markets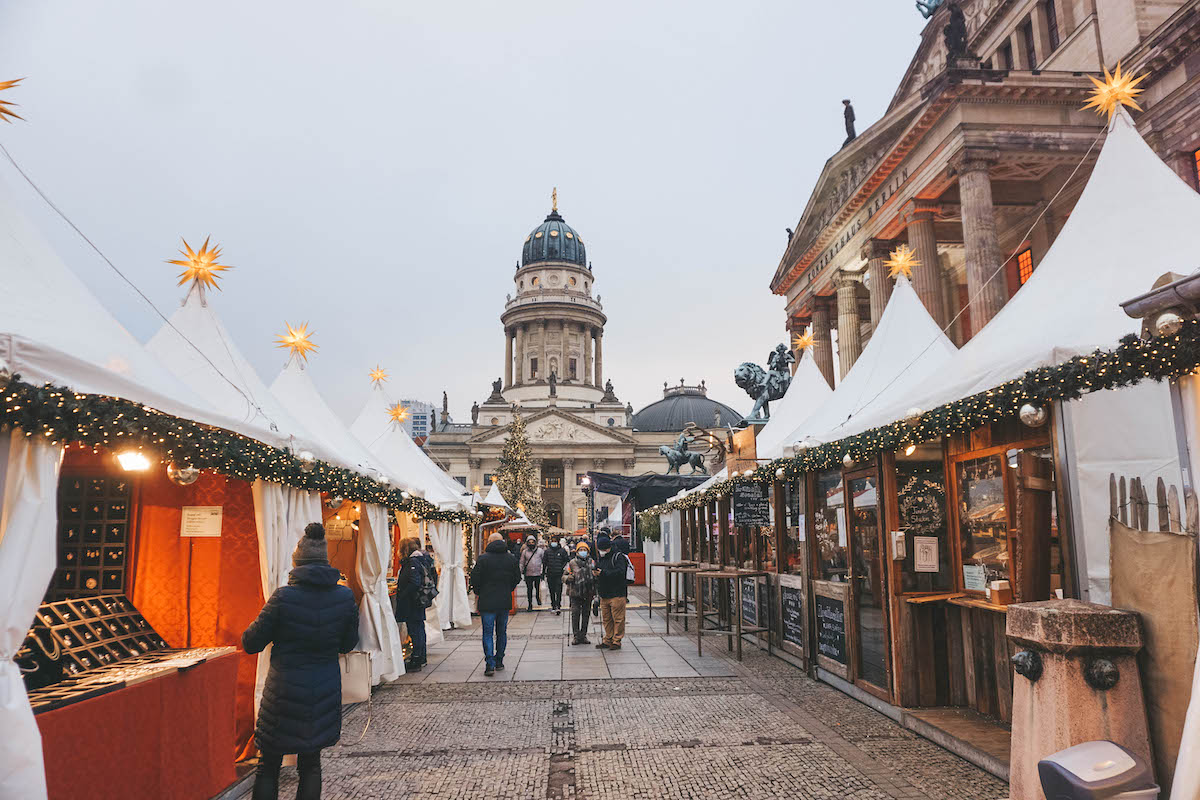 Arguably the best places to visit in Berlin in the winter are the Christmas markets. Each neighborhood has its own market, but not all run for the entire holiday season. Many of the Christmas markets are open for just a day or two before closing down.
However, some of the bigger markets that are open all season long can be found in front of the Town Hall, at Gendarmenmarkt (my favorite!), in front of Charlottenburg Palace, and at the Kulturbrauerei.
Here's a full list of my favorite Christmas markets in Berlin.
FAQs About Visiting Berlin During the Winter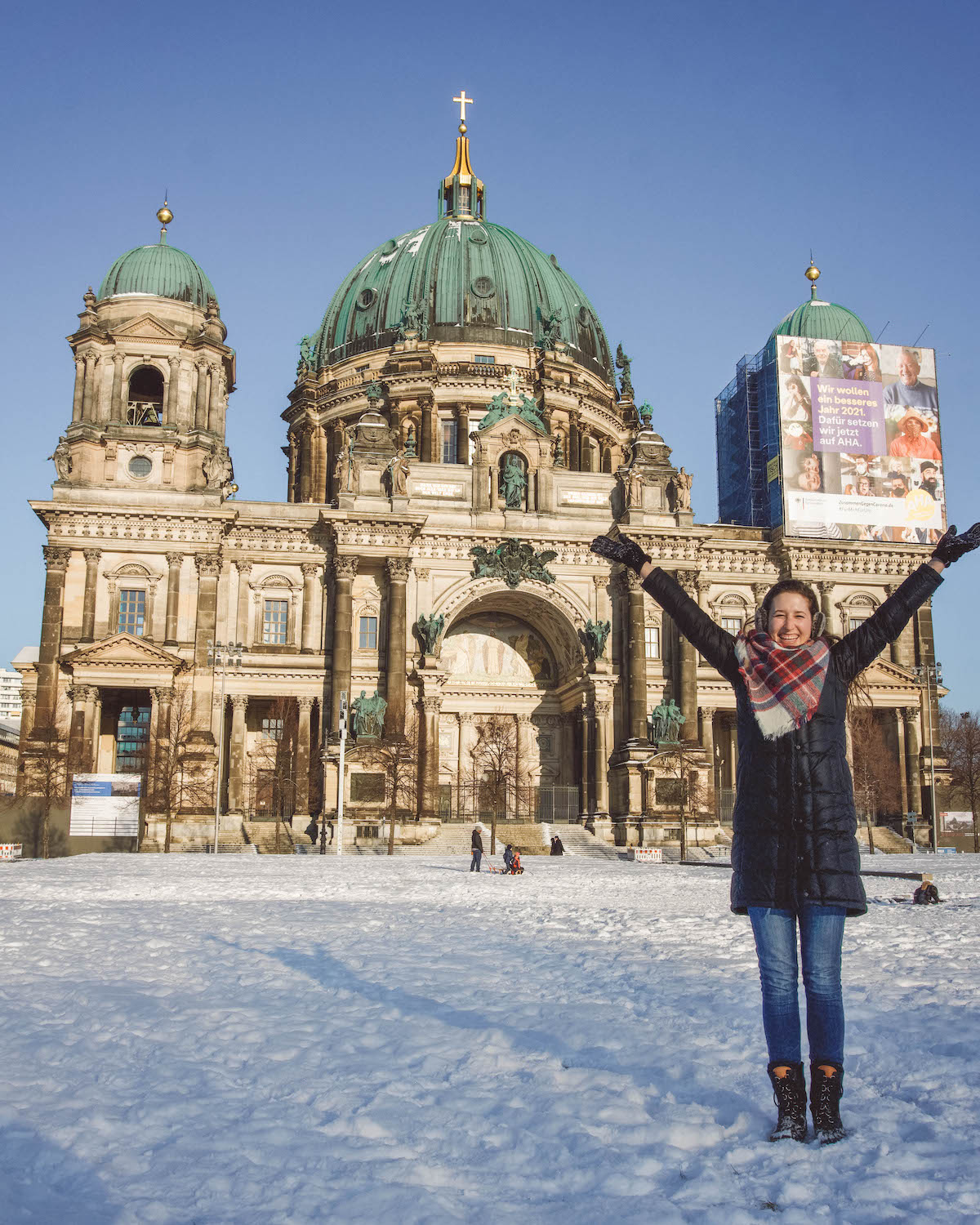 What's Berlin's winter weather like?
It's typically overcast and chilly (30ºF to 45ºF). Expect mild winds as well, and bring an umbrella as it tends to rain off and on during the winter season.
Does it snow in Berlin?
Yes, but not often. Berlin experiences fairly mild winters (in comparison to locales like Denmark or Sweden).
What to wear when visiting Berlin in winter?
Definitely wear water-resistant shoes of some kind. It doesn't snow often in the winter, but we normally get rain at least once a week (although it very rarely pours heavily). Layers will be your BFF in the winter, and don't forget gloves and a hat!
Is it Worth Visiting Berlin During the Winter? Yes!
Yes! There are still so many things to see and do in Berlin in the winter. I've listed mostly indoor activities in the blog post above, but there are also the usual attractions to keep you busy — such as the Brandenburg gate, various memorials, the East Side Gallery, and so much more.
Leave me a comment below with any questions or comments you have about visiting Berlin in the winter!
Don't forget to follow me on Instagram to keep up with my daily adventures in Berlin and beyond!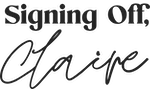 Even More Things to Do in Berlin: