Berlin at Christmas is utterly magical! Here are my favorite festive activities, events, and sights in Germany's capital city.
This guide has been updated for the 2023 Christmas season.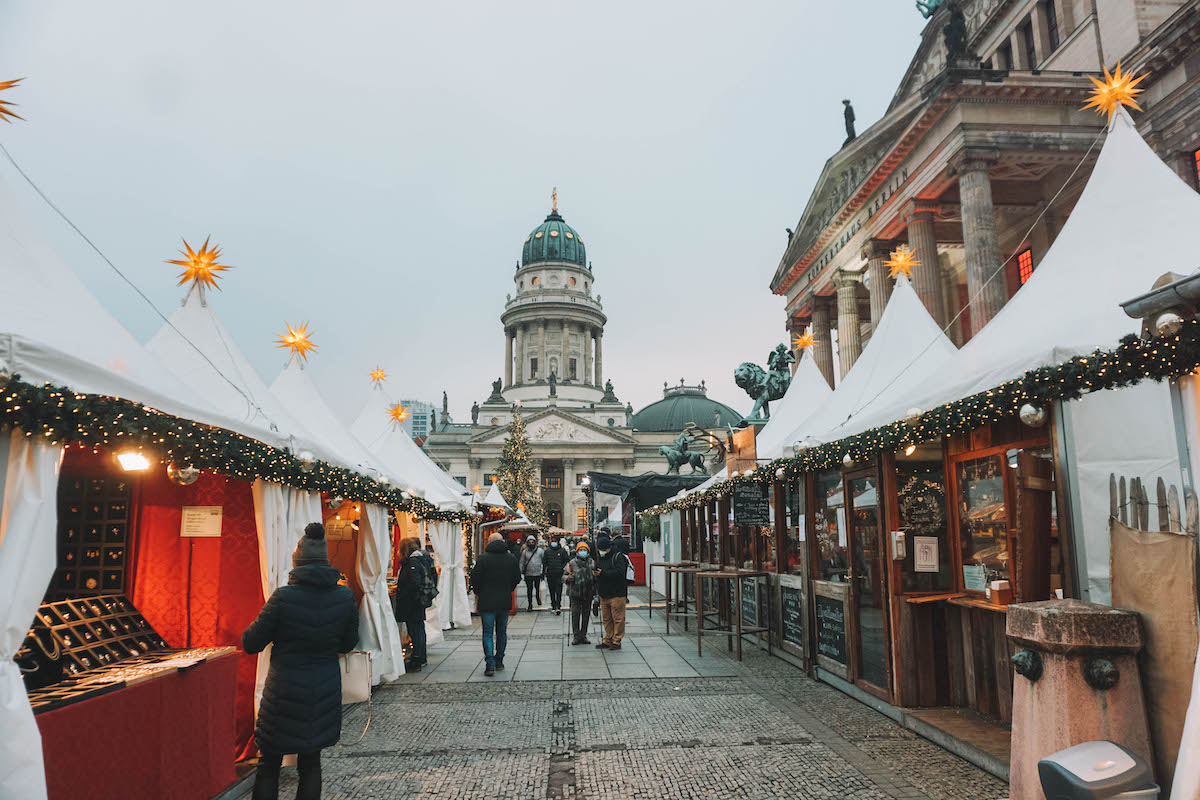 December is one of the best times to visit Berlin. The skies might be gray and overcast, but the abundance of Christmas markets, twinkling lights, and festive activities makes the holiday season feel cheerful and cozy.
Berlin may not be the top Christmas destination in Germany, but after living here for four years I can say, hand on my heart, that Berlin is absolutely worth visiting around Christmas. With more than 80 Christmas markets scattered throughout the city and lots of holiday events planned throughout the season, there's plenty to keep you busy during Advent.
Whether you're looking to warm up with a cup of gourmet hot chocolate, attend a holiday concert, or see the Christmas lights, this list of places to visit in Berlin during Christmas has something for you!
Looking for general winter activities in Berlin? Be sure to check out my full guide on things to do in Berlin this winter.
Table of Contents
Click "show" to see the full table of contents for this post. You can jump around the post as desired by clicking on the individual sections listed below. 
Visit the Christmas Markets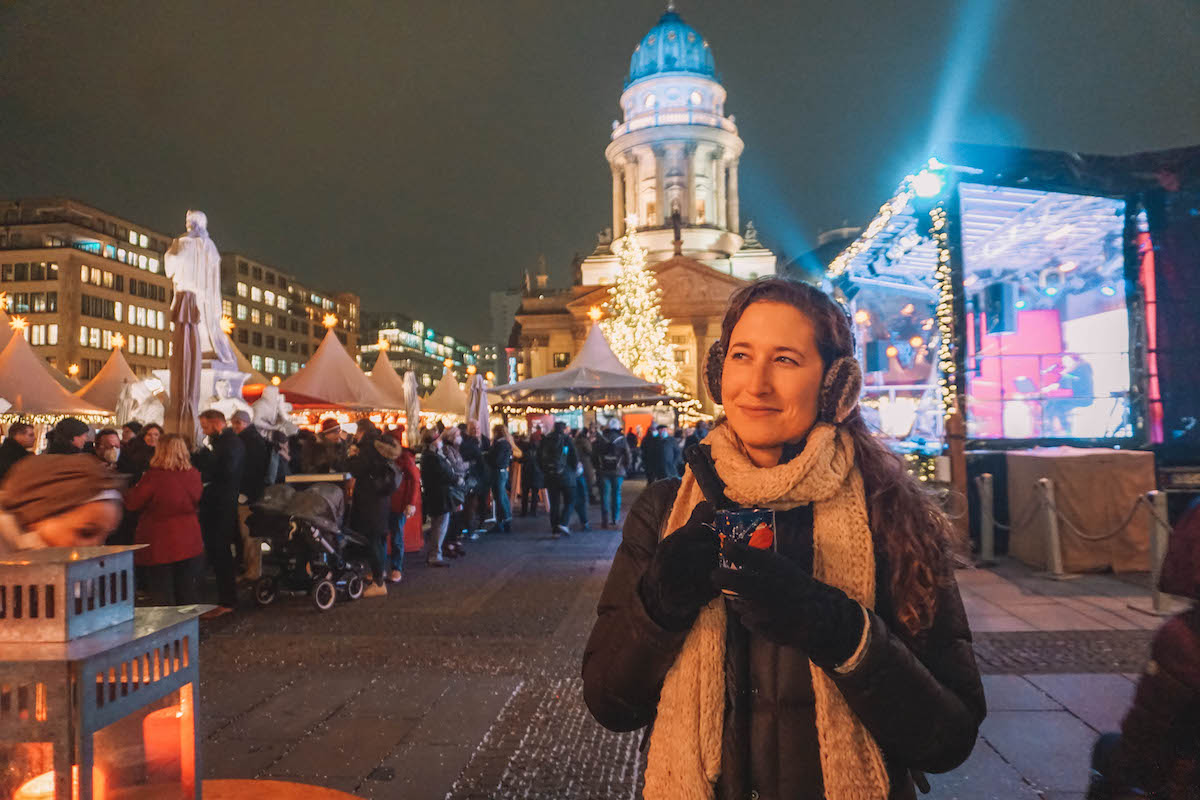 I'm not exaggerating when I say you could spend every day of the Advent season at one of Berlin's many Christmas markets. There are more than 80 in the city! Granted, some only pop up for a day or two, but the larger markets are open from the end of November all the way until New Year's Eve.
Here's a full list of my favorite Christmas markets in Berlin to make planning your trip easier. To make the most of your visit to the Christmas markets, I recommend visiting during the work week if at all possible. They really fill up on the weekends!
Otherwise visiting in the late afternoon so you're there as the sun starts to set is ideal. That way you can make your way through the stalls and then claim a place to eat, drink, and be merry before the worst of the crowds arrive.
The markets are the thing do in Berlin at Christmas!
Ride the Ferris Wheel at the Town Hall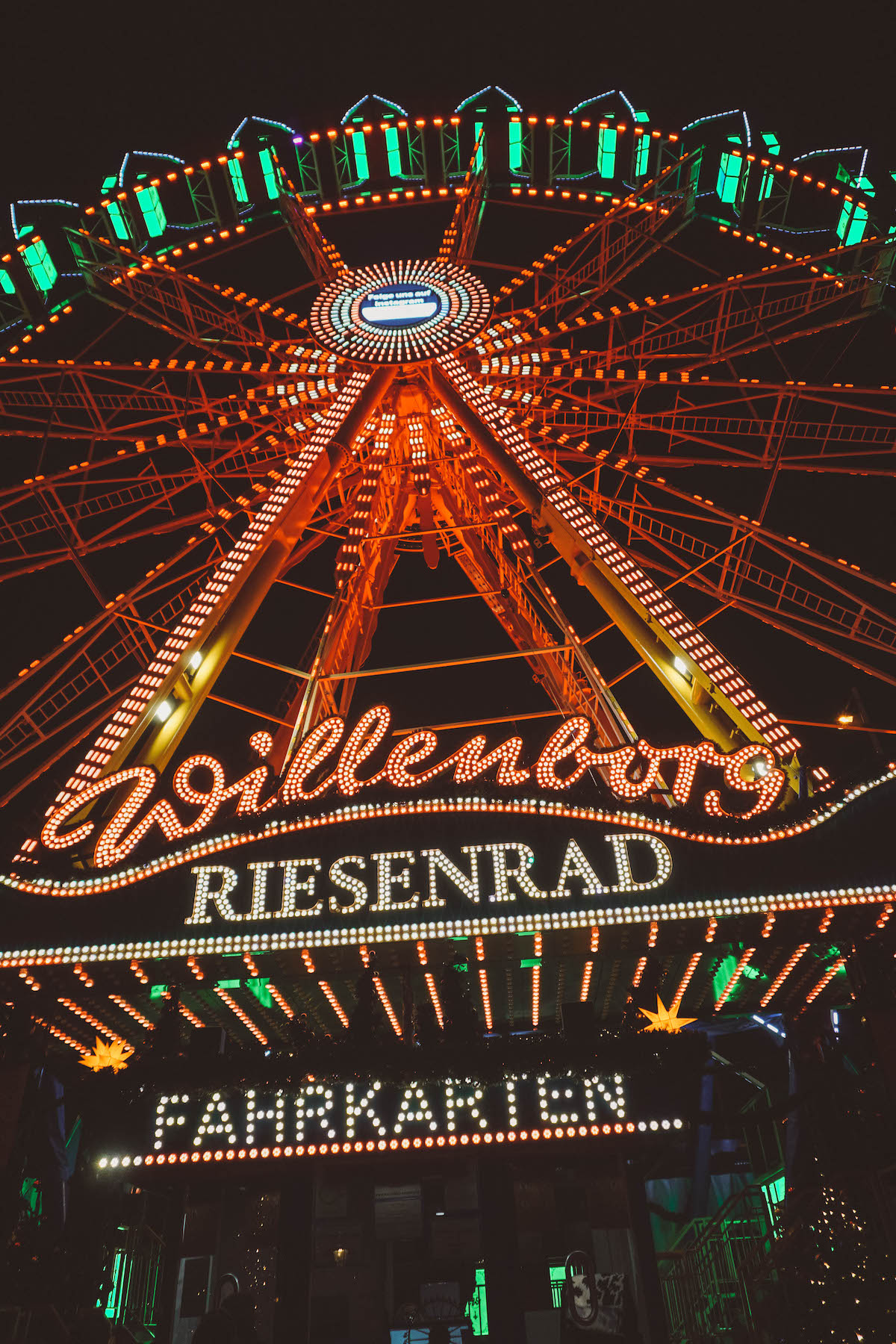 One of my all-time favorite Christmas activities in Berlin is riding the ferris wheel in front of the Rotes Rathaus (Town Hall). Technically it's part of the Christmas market there, but no other market in the city has a ferris wheel — much less one of this magnitude! — so I felt it deserved a special spot on this list of festive activities.
The ride on the ferris wheel lasts for multiple rounds, giving you ample time to admire the view from the top and snap incredible photos of the sprawling Christmas market in front of the Town Hall.
For the full effect, I recommend riding the ferris wheel near dusk or just after dark. That way, you can enjoy the splendor of the Christmas lights in all their glory.
See the Christmas Lights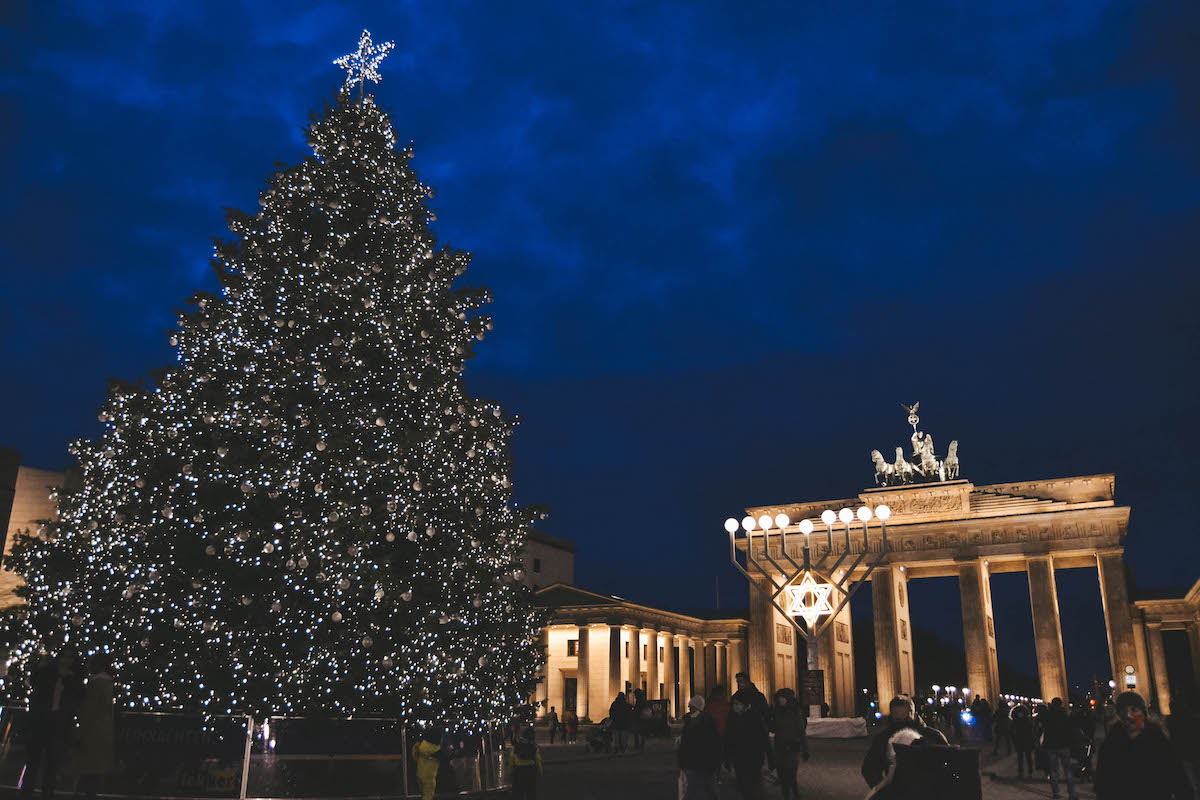 The Christmas lights in Berlin are spectacular! And I love that there are so many great spots to see the lights lit up after dark for free.
Whether you're a local or are in town for a few short days, making a pilgrimage to see the Christmas lights is a wonderful way to spend an evening in the city.
My favorite spots to see Christmas lights in Berlin are:
Unter den Linden (the Linden trees are all wrapped in lights!)
Brandenburg Gate (there's usually a large Christmas tree in front as well)
Kurfurstendamm (there are lights both in the middle of the road and all the shops are decorated)
Mall of Berlin
Potsdamer Platz
Berlin Christmas Garden (more details on that later in this post!)
Experience Christmas at the Zoo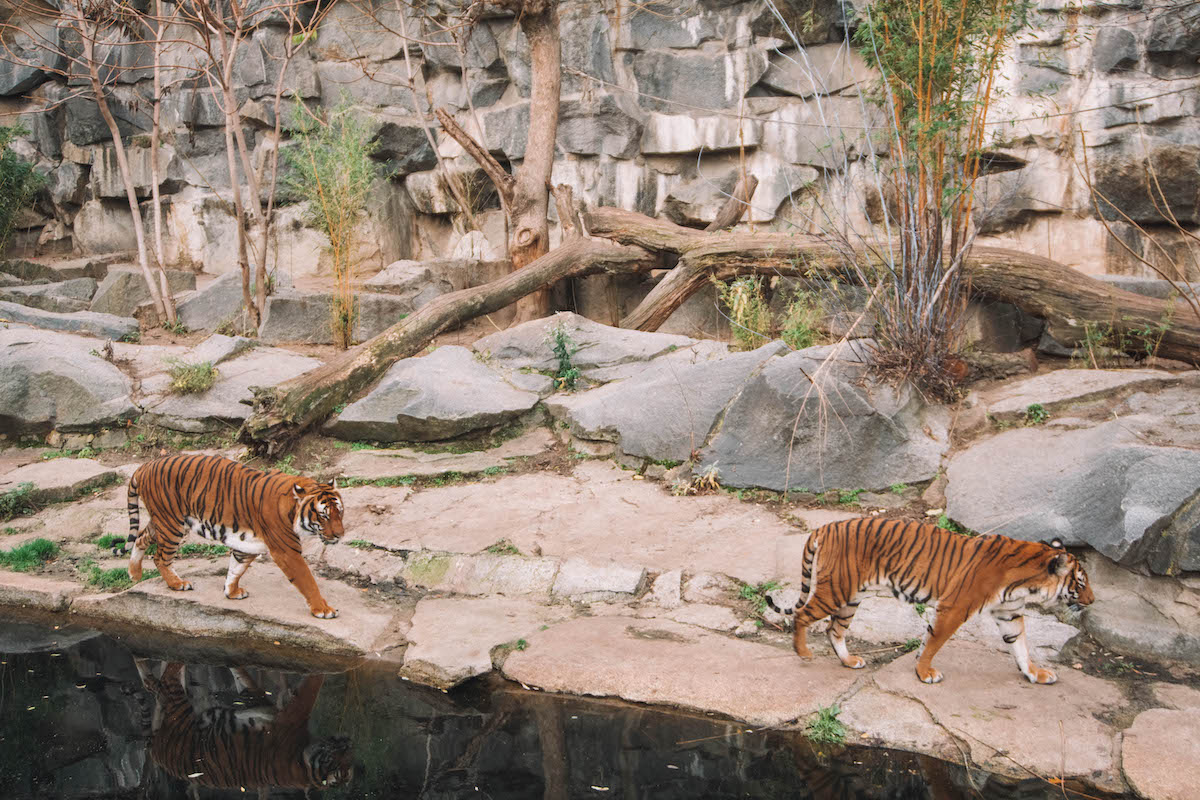 One of the more unique Christmas events in Berlin is Christmas at the Zoo (Weihnachten im Tierpark). At night, the zoo in the eastern part of Berlin (called the Tierpark) is transformed into a winter wonderland.
A 2-kilometer path takes you through a series of light displays, with stations along the route selling warming drinks like Glühwein and hot chocolate. The Tierpark isn't as well known to tourists as the Berlin Zoo in Charlottenburg, so this is a slightly more relaxed environment than the Christmas events taking place in the city center.
The light displays begin at 5pm (the perks of such an early sunset!), so book your tickets for as early or late in the evening as you want.
On one last serious note, the Christmas lights at the Tierpark are positioned away from the animals so as not to scare or disturb them. Don't expect to see the zoo animals on your after-dark visit, just stunning Christmas lights!
Tip: This event runs through January 14, 2024 so if you're looking for some Christmas activities in Berlin after Christmas keep this in mind!
Visit the Christmas Garden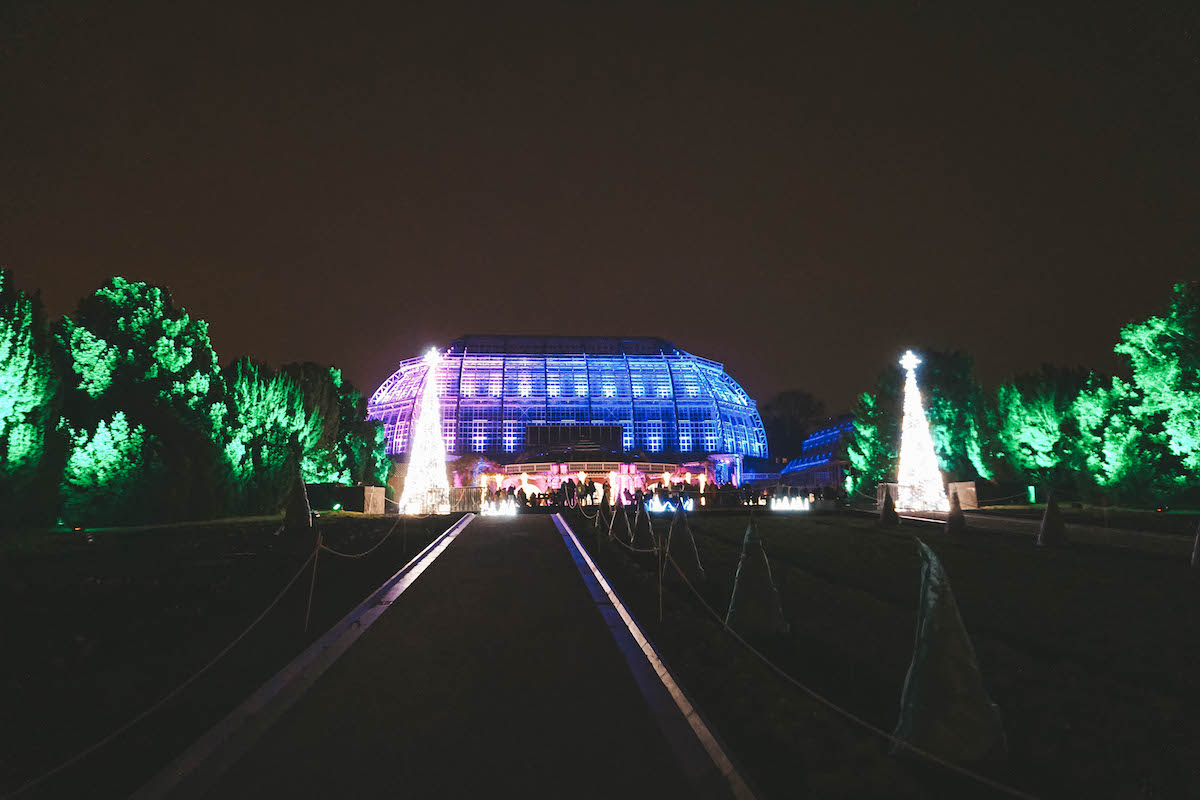 The Berlin Christmas Garden has only been running since 2016, but it's quickly become one of the most popular things to do in Berlin at Christmas. The Christmas Garden takes place at the Botanic Garden in the Steglitz neighborhood, and the light shows and light designs vary from year to year to ensure a unique experience each time you visit.
There are more than 30 light installations scattered along the path, plus stalls selling light bites and hot drinks to keep you warm. (This is an all-outdoor event, so bundle up!)
You'll want to buy your tickets well in advance because they sell out fast, especially on the weekends. If possible, I recommend going during the week to avoid the crowds, but even if you go on the weekends it's a relaxed experience because the entrance times are staggered every 30 minutes.
Easily one of my favorite places to visit in Berlin during Christmas!
Tip: The Berlin Christmas Garden runs until January 14, 2024 so this is another great Berlin Christmas activitity to enjoy after Christmas as well!
Shop for All Things Christmas at Käthe Wohlfahrt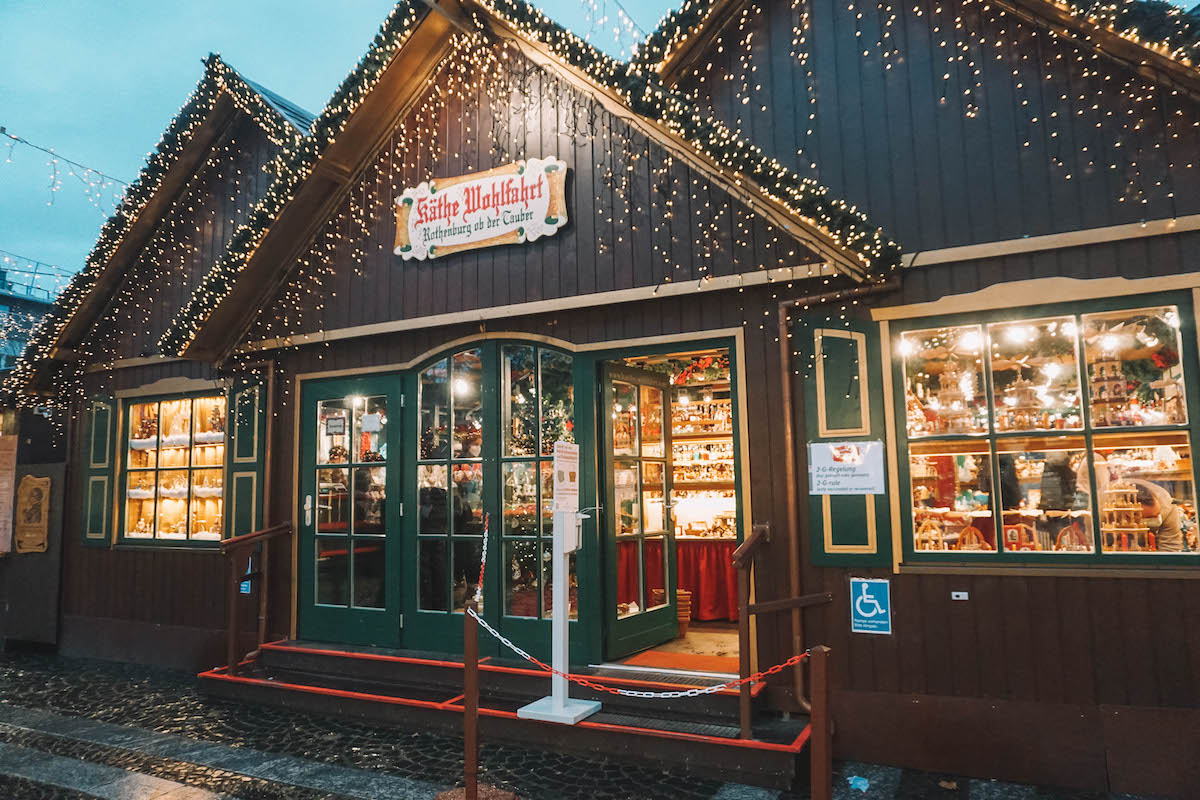 No Advent season is complete without a trip to the mecca of Christmas decor, Käthe Wohlfahrt. It's a beloved Christmas store that's based out of Rothenburg ob der Tauber in Bavaria, with a branch along Berlin's popular Ku'damm shopping street.
Käthe Wohlfahrt sells Christmas decorations year-round, and the store itself is like stepping inside of a Christmas present. The store is over the top cozy and Christmasy, and it's definitely worth visiting even if you don't buy anything!
Tip: If you don't have time to visit the Käthe Wohlfahrt store in person, keep an eye out for their stalls at the various Christmas markets in Berlin and beyond (as shown in the photo above). Many of the larger markets sell Käthe Wohlfahrt ornaments. They're a bit pricier because they're so high quality, but they make wonderful gifts!
Drink Gourmet Hot Chocolate at Rausch
What's Christmastime without an overload of chocolate and other sweets, amiright?
Berlin boasts a variety of artisanal chocolate shops, but Raush Schockoladenhaus is the crown jewel. It's a Berlin institution that's been serving the city since 1918.
Their store near Gendarmenmarkt sells more than 200 varieties of chocolates, truffles, and pralines. (I've given many boxes of Rausch chocolates as gifts over the years, and they always receive rave reviews!)
Rausch has a deli at street level that sells takeaway sweet treats and hot chocolate, but I recommend visiting the cafe on the third floor for the ultimate hot chocolate experience.
At the cafe upstairs, you can choose between three kinds of hot chocolate (43%, 60%, or 70% cacao). You can also add whipped cream, flavorings like orange or chili, or alcohol like amaretto or rum to your mug of hot chocolate.
Tip: The Rausch Cafe gets busy on the weekends, so expect to wait in line (or make a reservation beforehand).
Attend a Christmas Concert at the Konzerthaus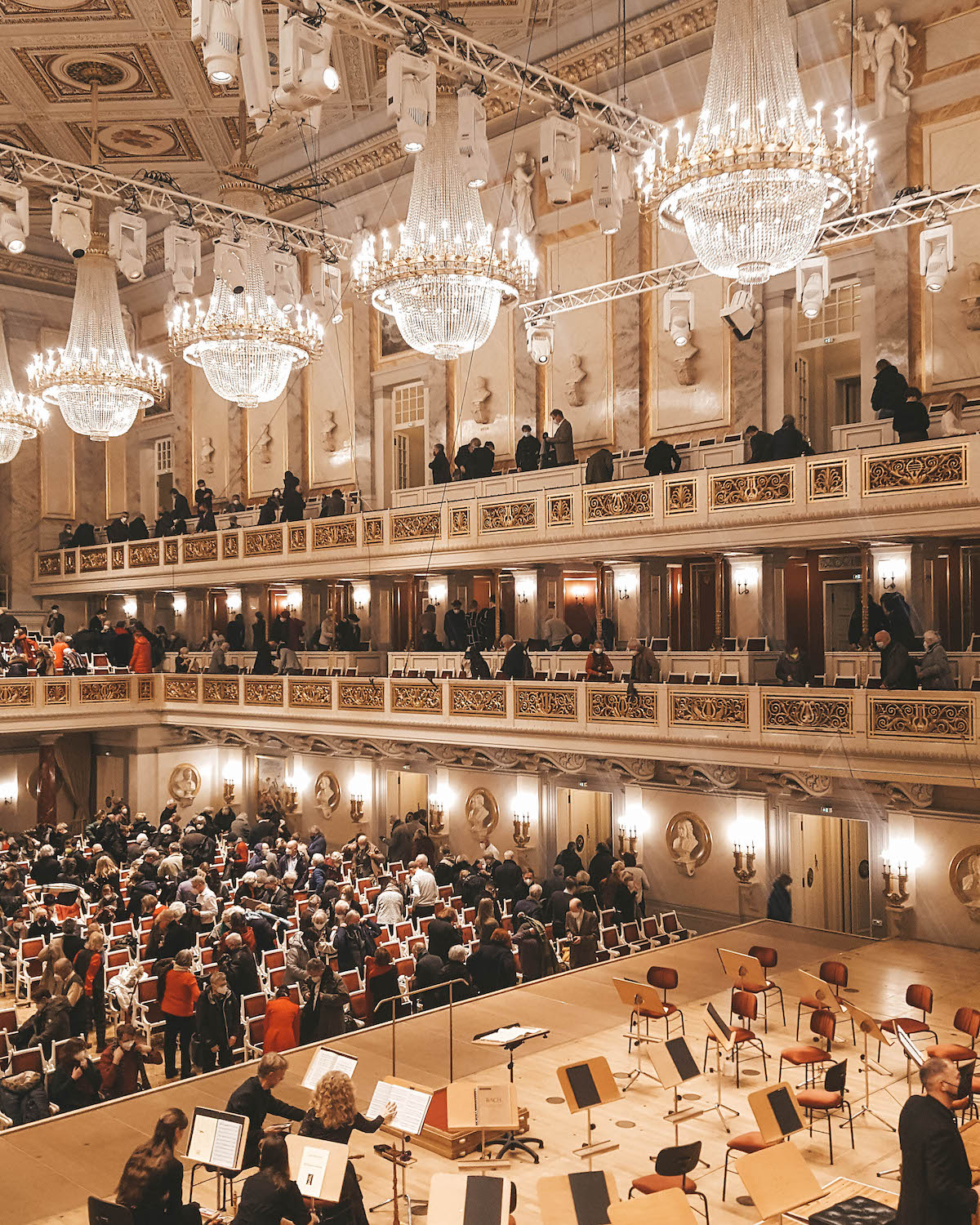 A Christmas event in Berlin that I look forward to each year is attending a holiday performance at the Konzerthaus. The Konzerthaus is a stunning concert hall for orchestral and choral performances, right on Gendarmenmarkt.
The Konzerthaus typically holds multiple Christmas-themed performances throughout December, but one of the most popular is the performance of Bach's Christmas Oratorio.
I attended the Christmas Oratorio recital last year and was blown away by the performance. A visit to the Konzerthaus is a more unique way to experience Christmas in Berlin since listening to classical music isn't as popular today as it was back in Bach's day. It's worth every Euro, though!
Tips: Book tickets early because they sell out fast! Also, this is a venue where I recommend dressing a little nicer (i.e. no jeans, tennis shoes, or t-shirts).
Attend a Performance of "The Nutcracker"
The Nutcracker is a long-time favorite ballet from Tchaikovsky. The story follows the journey of a little girl who befriends a nutcracker that's come to life to battle the evil mouse king. I've seen The Nutcracker on a few occasions and it's a treat every time. This is a great ballet for non-ballet people because it has a very distinct, easy-to-follow story line. Not to mention the costumes are spectacular!
There's no one venue in Berlin that performs The Nutcracker every Christmas season, so you'll need to do some googling to find out where it's being performed this year.
In general, I recommend visiting the Deutsche Oper and Staatsoper websites. They're the two highest quality ballet and opera venues in the city, and I've yet to attend a sub-par performance at either of them.
Listen to Bach's Christmas Oratorio at the Cathedral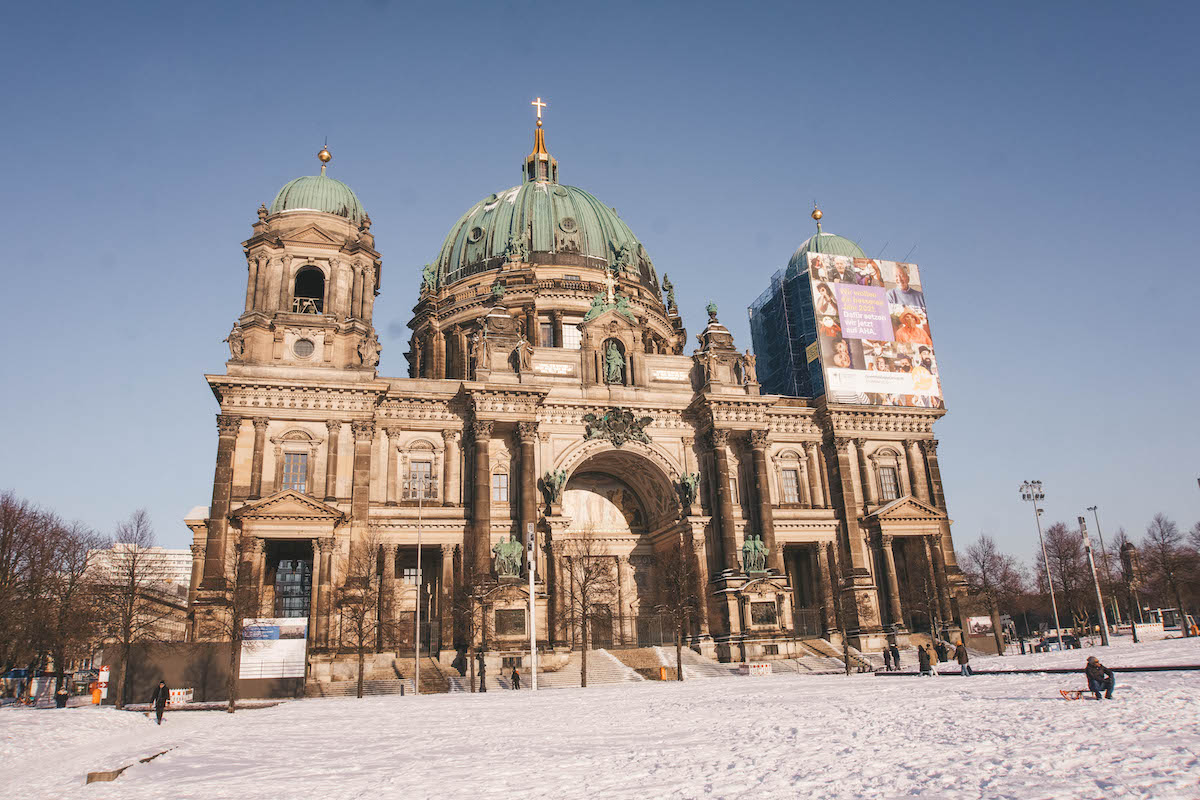 I realized I've mentioned Bach's Christmas Oratorio twice now, but he's one of the most beloved composers in Germany's history so you can see why his work is performed at every possible opportunity!
On December 15 and 16, 2023 and January 6, 2024 sections from the Christmas Oratorio will be performed at Berlin's stunning Baroque-style cathedral (the Berliner Dom). You can find the ticket information here.
Bach's Christmas Oratorio has six cantatas (parts) that are meant to be sung throughout the advent season. The Oratorio tells the Christmas story in the following order:
The Birth
The Annunciation to the Shepherds
The Adoration of the Shepherds
The Naming of Jesus
The Journey of the Magi
The Adoration of the Magi
Seeing as how Bach composed the Christmas Oratorio specifically for performing in church throughout Advent, it's only fitting to experience this masterpiece in the Berlin Cathedral.
Go Ice Skating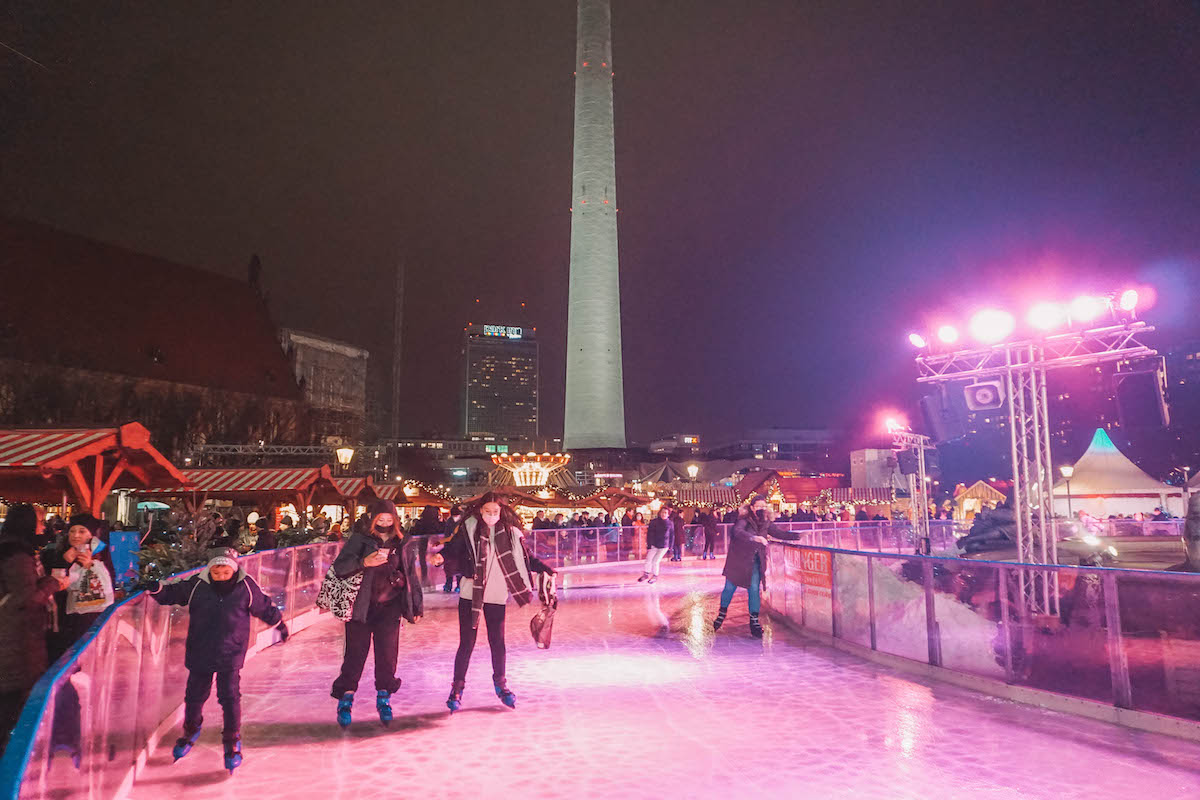 A fun thing to do in Berlin at Christmas is go ice skating at one of the city's many rinks. Favorite places to ice skate in Berlin include:
Eisbahn at Neptunbrunnen (part of the Town Hall Christmas market)
Eisstadion Neuköln
Horst Dohm Ice Stadium (it has an Olympic-sized speed skating rink!)
Check to see if skate rentals are available at the above venues beforehand. Also check the specific entry fees at each ice rink.
Tip: I don't recommend skating on the many lakes in and around Berlin. It rarely gets cold enough here to safely ice skate!
FAQs About Visiting Berlin at Christmastime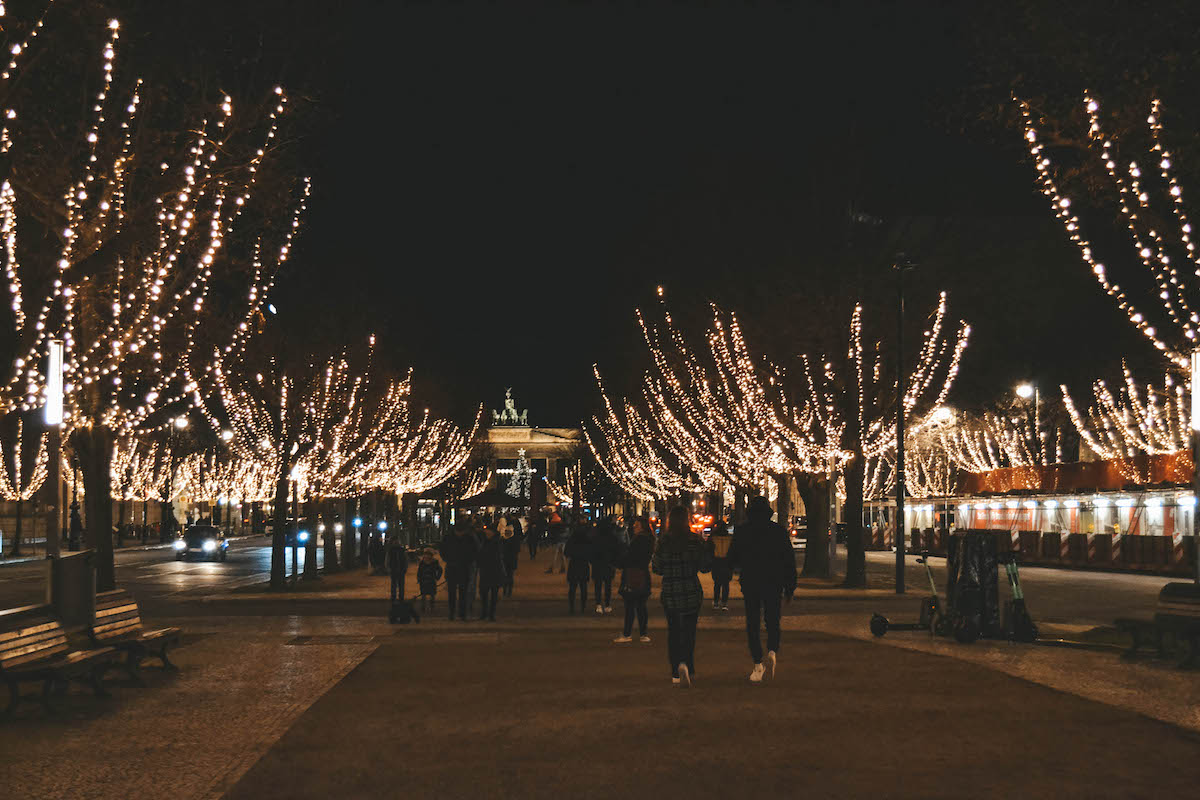 When Does the Christmas Season Begin in Berlin?
I swear the Chsitmas season kicks off earlier and earlier each year! This year, the various Christmas events around the city started opening at the end of November. Note that the largest Christmas markets open around November 21st.
What's the Best Area to Stay in Berlin at Christmas?
For maximum Christmas cheer, I recommend staying within the Ring (the Ring refers to anywhere in the city that is located within the S41/42 subway lines).
Most of the Christmas activities in Berlin can be found in the Mitte neighborhood, but it's generally a more touristy area and is therefore louder and more crowded.
Nearby Prenzlauer Berg or Friedrichshain are quieter and more charming, but still very close to the holiday events and activities via subway.
If you're interested in staying in west Berlin, I love Charlottenburg. (Charlottenburg Palace also has a fantastic Christmas market, FYI.)
Are There Any Christmas Markets Open After Christmas?
Yes! The larger markets remain open between Christmas and NYE (just note that most are closed December 25 and 26).
Here's a full list of the Berlin Christmas markets that are open after Christmas.
What's the Weather Like in Berlin Around Christmas?
Cold and gray! Definitely wear lots of layers, and plan time throughout the day to pop indoors to a museum, cafe, or a Christmas market with indoor seating such as the one at Gendarmenmarkt (held at Bebelplatz this year).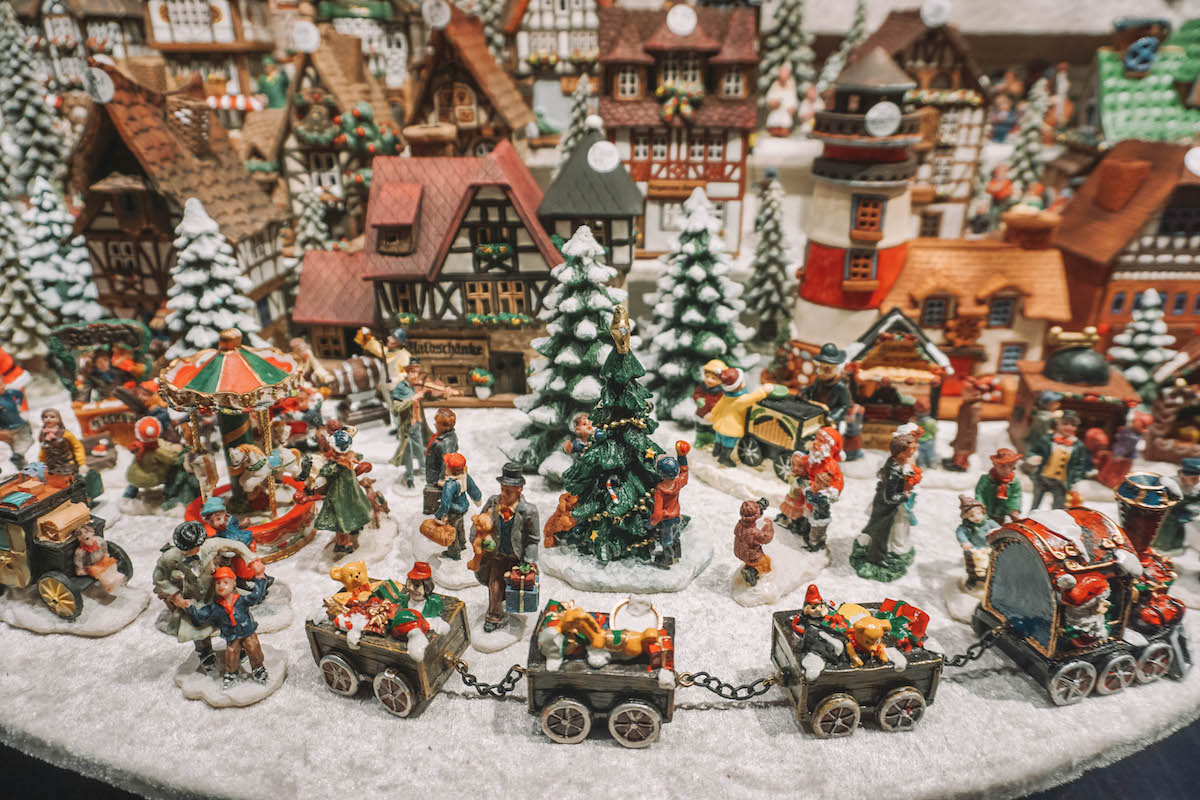 Does It Snow in Berlin Around Christmas?
Sometimes, but don't count on it. Berlin's winter weather is mostly freezing cold and overcast but not super snowy.
What Is There to Do in Berlin on Christmas?
Finding things to do in Berlin on Christmas Day might prove tricky since most of the city shuts down for the holiday. A few activities you can enjoy on Christmas include:
See the Christmas lights
Visit a Christmas market (most close by December 24th, but a few will be open with reduced hours of operations on December 25th)
Go to a museum (The Berlin State Museums will be open on the 25th, for example)
Walk through one of the city's many parks
Which Berlin Christmas Markets Are Open on Christmas Day?
The only Christmas markets in Berlin that are open on Christmas day (December 25) are:
Breitscheidplatz Christmas Market (open 1 – 9pm)
City Hall / Rotes Rathaus Christmas Market (open 11am – 9pm)
Alexanderplatz Christmas Market (open 10am – 4pm)
Potsdamer Platz Christmas Market (open 10am – 10pm)
Are Shops and Restaurants Open in Berlin on Christmas Day?
Most will be closed! Some restaurants might have special Christmas dinner offers, but you'll need to call ahead to make a reservation and check their holiday opening hours.
Excited to Celebrate Christmas in Berlin?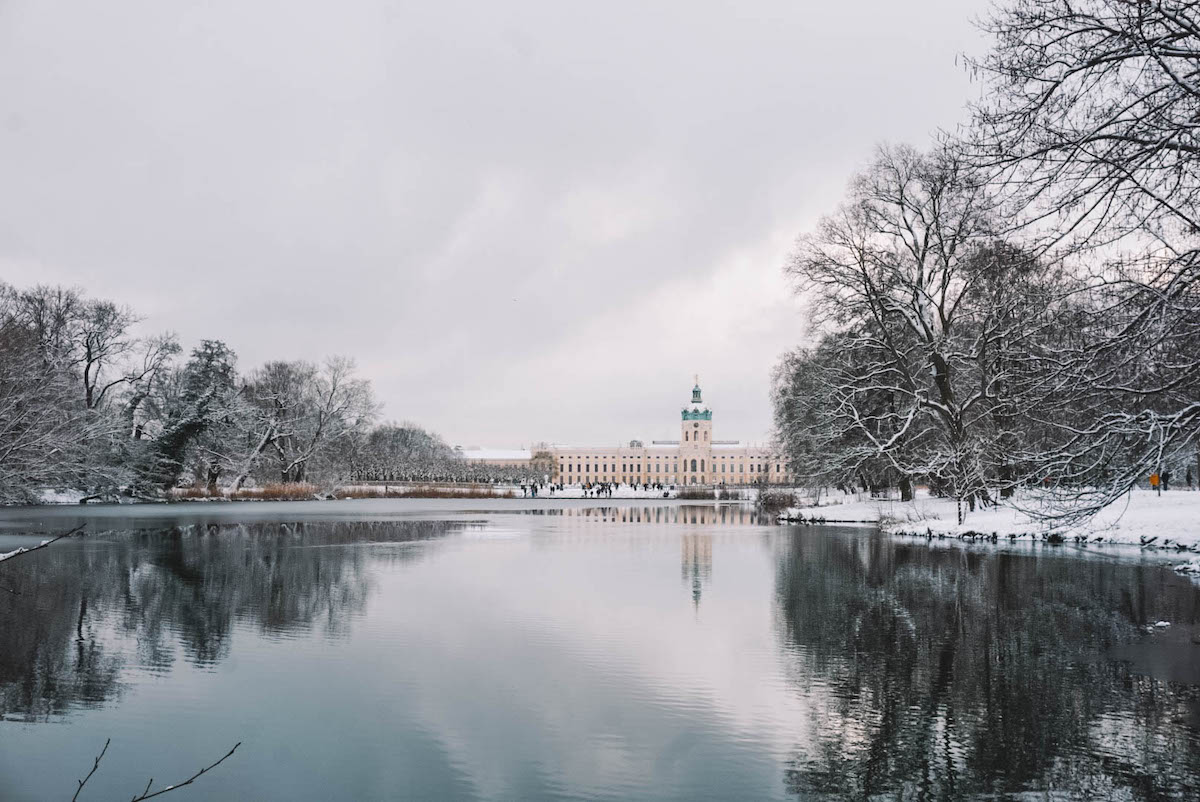 Berlin may not top your bucket list of Christmas destinations in Europe, but it truly is a wonderful place to be in December. I hope this list of Christmas activities in Berlin provides you with plenty of holiday cheer this season!
Don't forget to follow me on Instagram to keep up with my daily adventures in Berlin and beyond!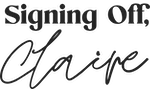 More Places to Visit in Germany at Christmas: