Looking to escape Hamburg for the day? Here are the best day trips from Hamburg by train. All are easy to reach and make for an awesome day out!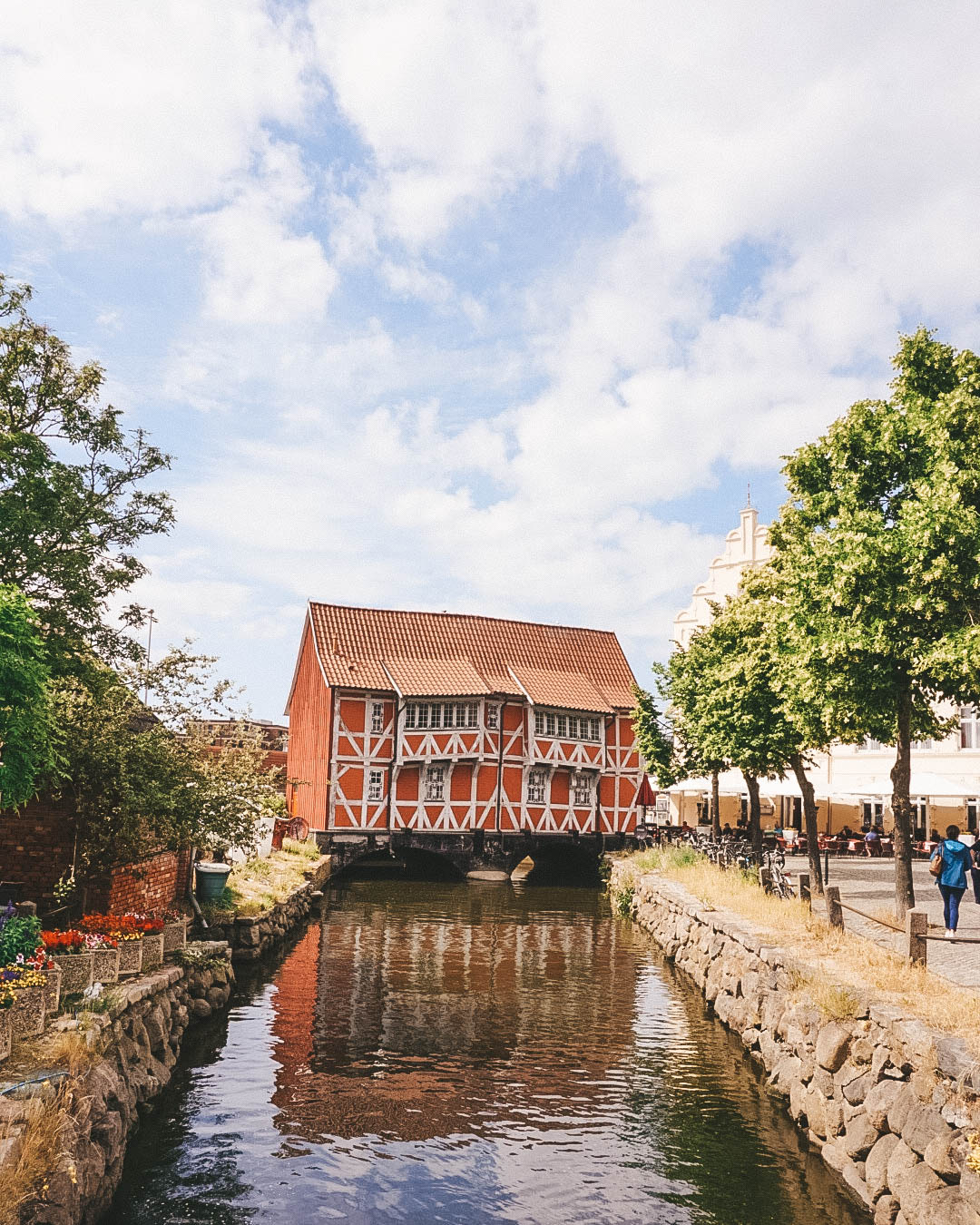 Hamburg is one of the gems of northern Germany. And although you can live in Hamburg for years and still not see all that this beautiful port city has to offer, sometimes it's nice to escape the hustle and bustle and see another area in the region.
There are so many wonderful day trips out of Hamburg, and many of the best ones can be reached by train! I don't own a car, so I've limited this list of Hamburg day trips to ones that are easily accessed with public transportation.
And because you're my favorite readers on the Internet, I've ordered this list of day trip ideas by travel time — you're welcome!
I've visited every Hamburg day trip destination shared in this post, so I can vouch for each and every one of them being awesome. Be sure to read my ultra detailed city guides linked within each section to make planning your day trip even easier!
Table of Contents
Click "show" to see the full table of contents for this post. You can jump around the post as desired by clicking on the individual sections listed below. 
Day Trips From Hamburg by Train
The maximum travel time for these Hamburg day trips is 2.5 hours. Any train trip longer than that makes for too exhausting of a day trip for me!
I've listed the approximate travel time between Hamburg Central Station and the central train station of each day trip destination. The ICE and IC high-speed trains will always be the fastest options, but the RE regional trains are typically more budget-friendly. Choose whichever travel option is best for you.
Lübeck
Travel time: 45 min (RE)
Handmade marzipan, a beautiful Old Town, great museums — and did I mention the marzipan?
Lübeck is a history lover's dream day trip destination. Believe it or not, this small city in northern Germany played a BIG role in shaping the politics and trade routes of the region.
During the reign of King Frederick II, Lübeck became a free imperial city, created its own system of laws, and was self-governed. The "Laws of Lübeck" that the city used were adopted by over 100 cities in the area!
Some of the best things to do during your day trip from Hamburg to Lübeck include:
Visiting the St. Annen Museum (housed in a former priory)
Touring the Behnhaus Drägerhaus Museum
Window shopping in the Old Town
For even more recommendations, be sure to read my complete guide on what to do in Lübeck. 
Ludwigslust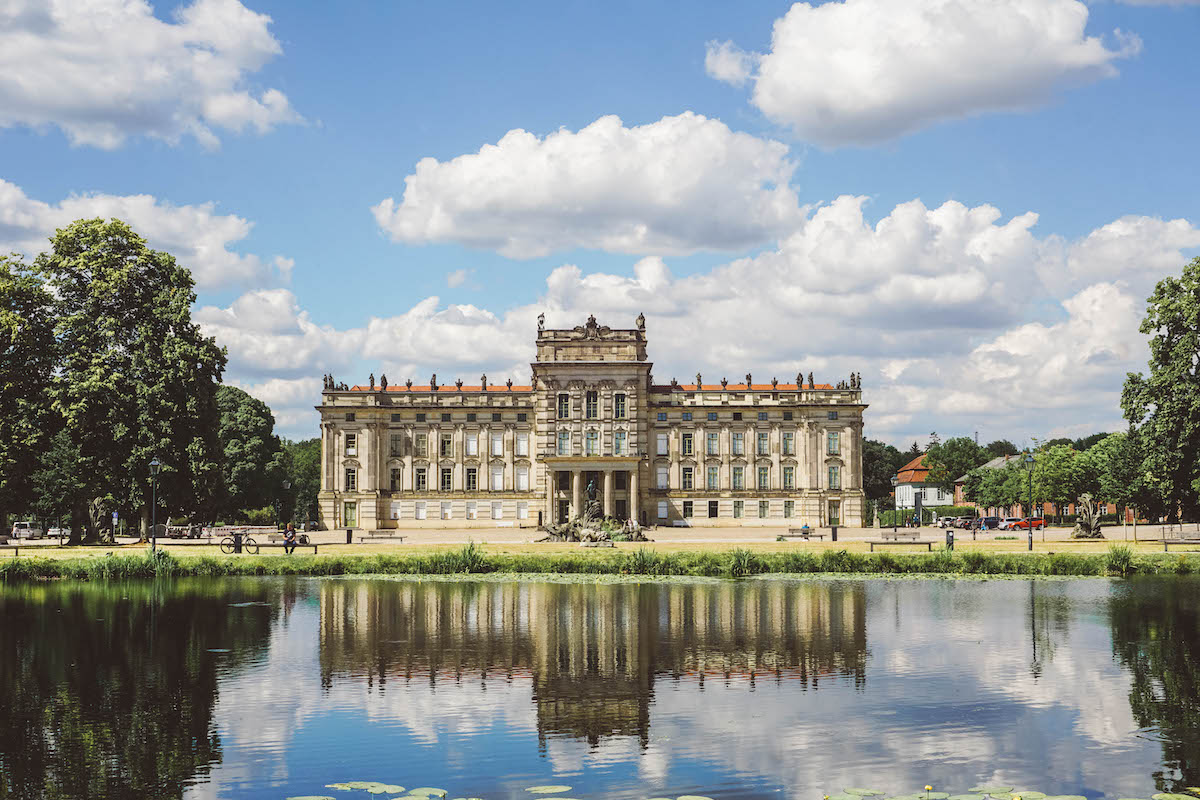 Travel time: 50 mins (ICE) / 1 hr 30 mins (RE)
Ludwigslust is a sleepy castle town southwest of Hamburg. There's not a lot to do here, but if the weather is nice you can fill an entire day visiting the baroque castle, wandering around the castle park, and visiting the main church.
Note that Ludwigslust is famous for its papier-mâché decorations, called Ludwigslust Board. This special material was created as a substitute for stucco or wood. Ludwigslust Board can be found throughout the castle, and the cathedral also has a massive altar made out of this unique material!
Schwerin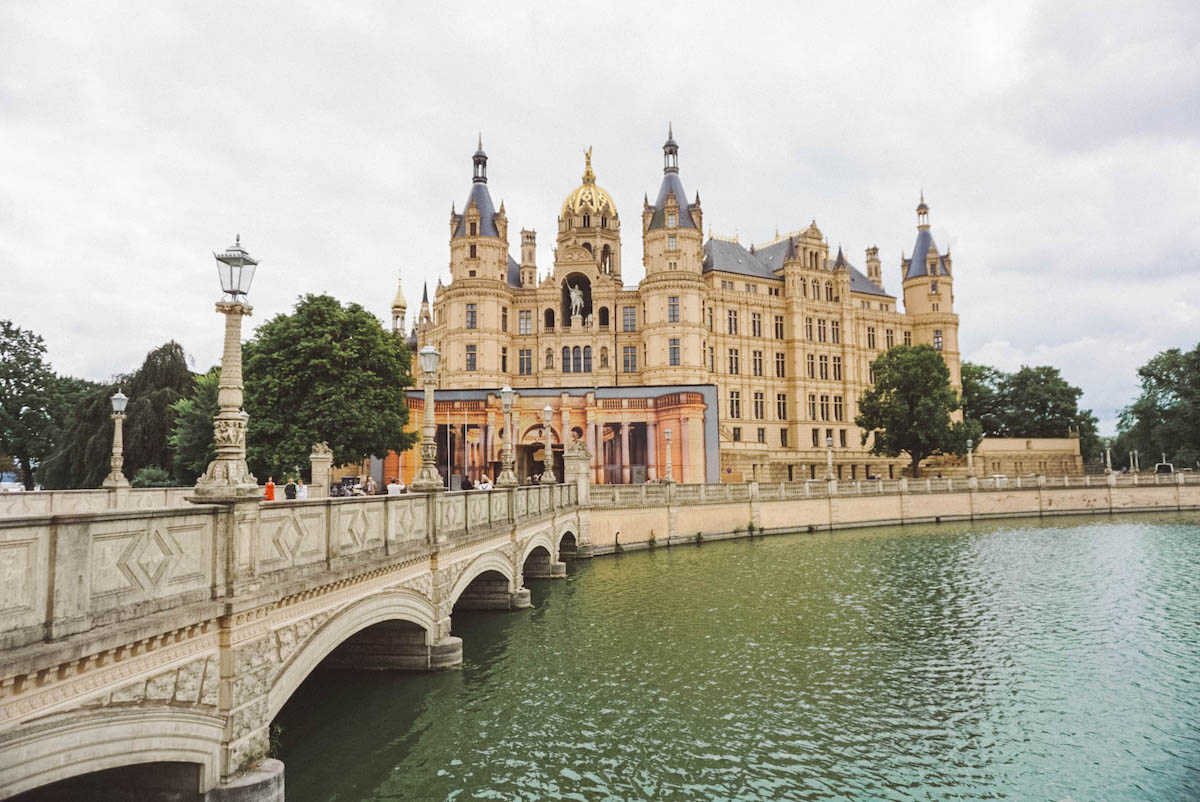 Travel time: 55 min (ICE or IC) / 1 hr 25 min (RE)
Castle lovers have to visit Schwerin! Schwerin Castle is the crowning jewel of the city. It's perched on an island within Lake Schwerin, and the views of the water from the castle gardens are spectacular.
The top things to do in Schwerin in one day are: 
Tour Schwerin Castle
Explore the castle gardens and park
Window shop in the Old Town
Visit the Cathedral
Personally, I think this is the best day trip from Hamburg, both because Schwerin has lots to offer in terms of history, architecture, and charm, and also because it's less than an hour away if you take the ICE train! 
Bremen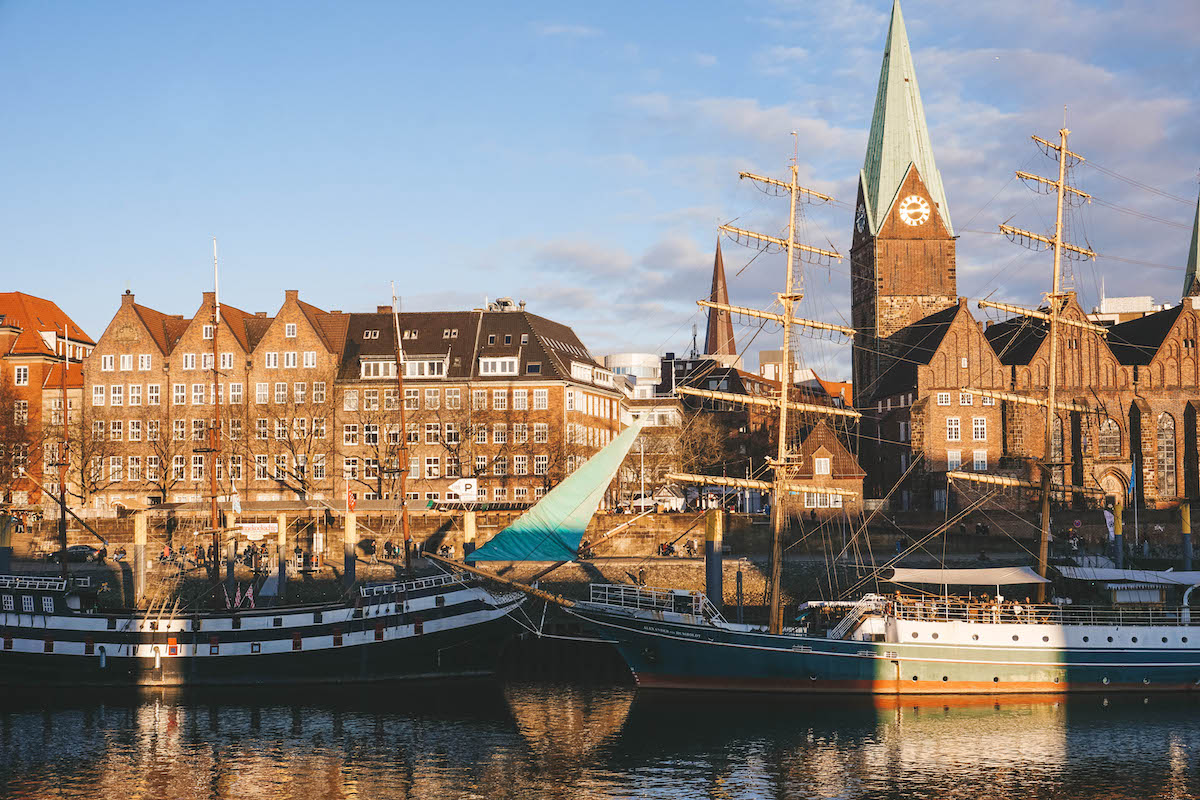 Travel time: 56 min (ICE) / 1 hr 9 min (RE)
Bremen is yet another maritime city in northern Germany with a beautifully restored Old Town, Gothic cathedral, and more! Once upon a time, Bremen was one of the most important trading centers in Germany, and its port is still active to this day.
Avid readers might recognize Bremen from the Brothers Gimm fairytale, "The Town Musicians of Bremen." There's actually a statue dedicated to the fairytale by the Town Hall and is a must-see site in the city!
Other favorite things to do in Bremen include: 
Exploring historic Böttcherstraße
Touring the Renaissance Roselius House
Visiting the Bremen Christmas markets (a favorite of mine in Germany!)  
Travemünde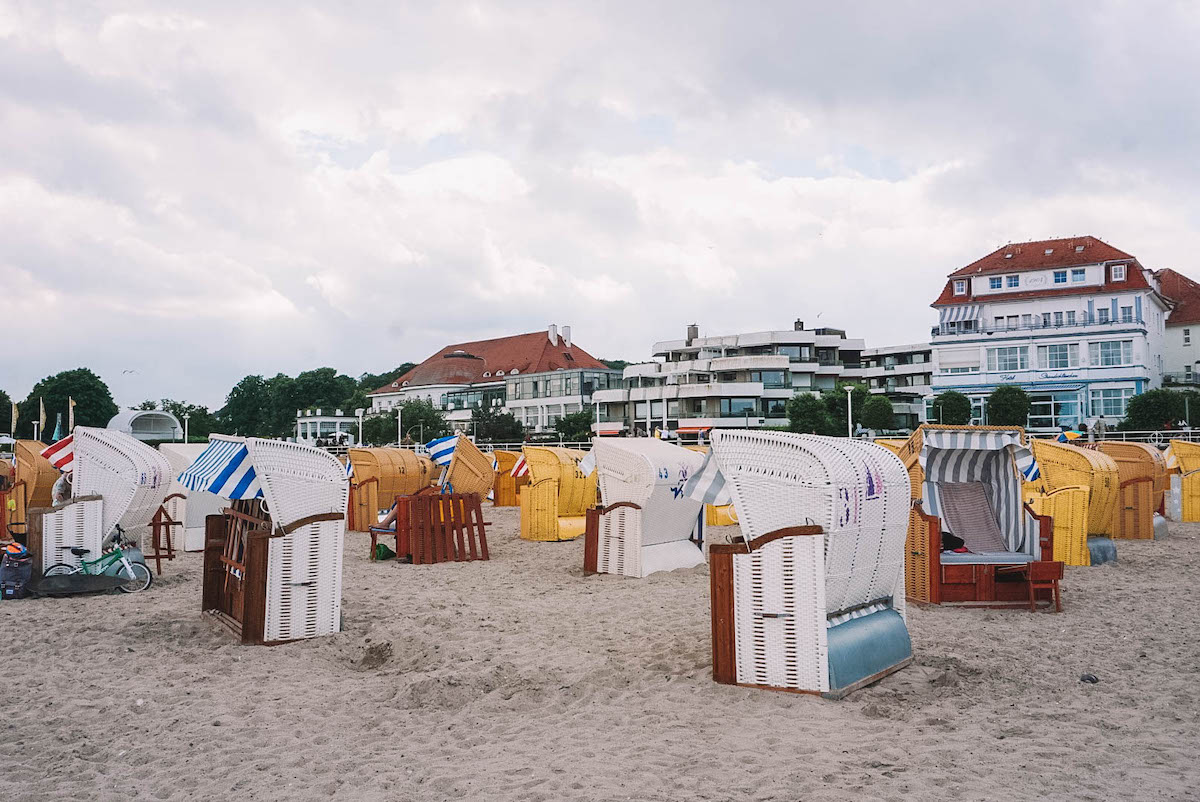 Travel time: 1 hr 20 mins (RE)
The perfect beach day trip destination near Hamburg is Travemünde. It's a popular seaside resort that's just 40 minutes further from Lübeck.
The white sand beach has always been clean on my visits, and the water chilly but refreshing (it is the Baltic Sea, after all!).
Travemünde's Old Town has lots of shops and restaurants, as well as a sweet little port that makes for a great photo. It's easy to see why Germans have loved this Baltic Sea getaway since 1802!
Tip: You must pay a small fee to use the beach at Travemünde. There are machines along the boardwalk that spit out a ticket after you've paid the fee. People actually do come around to check your ticket, so don't forget to buy one!
Hannover
Travel time: 1 hr 20 mins (ICE)
Hannover is a university city in northern Germany that goes largely unnoticed by tourists. The Old Town area is lovely, although the farther you are from the city center, the more industrial it gets.
During your day trip to Hannover, I recommend the following activities:
Touring Herrenhausen Palace and its gardens
Visiting the Marktkirche (the city's main church)
Climbing the tower of the New Town Hall
Walking along the banks of the Machsee
For more recommendations, here are the top things to do in Hannover. 
Berlin
Travel time: 1 hr 50 mins (ICE)
A day trip from Hamburg to Berlin is definitely doable, but it will be a long day. Berlin is Germany's capital city, and there's lots to do and see here. It's definitely the most ambitious day trip from Hamburg you can take!
You can only see a fraction of what Berlin has to offer in a single day, but here are the absolute top attractions to visit:
Alexanderplatz
Museum Island
Berlin Cathedral OR Humboldt Forum
Unter den Linden
Brandenburg Gate
Holocaust Memorial
Reichstag
I have a detailed 3-day Berlin itinerary that you're welcome to reference for even more activities, areas to explore, and general recommendations. I've called Berlin home since 2019, so I know a thing or two about what to do here! 
Wismar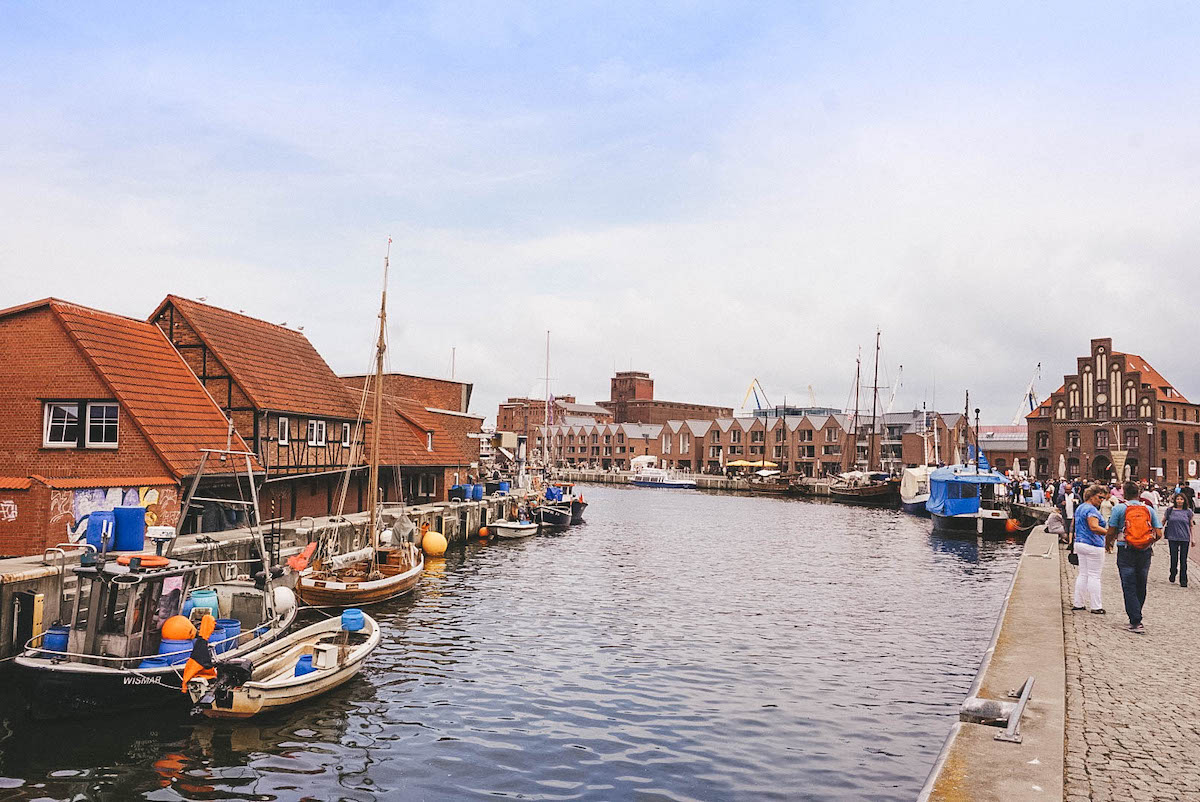 Travel time: 1 hr 55 mins (combination of ICE and RE)
Another quaint city along the coast of the Baltic Sea that's worth visiting is Wismar. The town truly looks like it came from a postcard!
This is one of the best Hamburg day trips, as it's easy to see all of Wismar's main attractions in a single day (and on foot, no less!). Be sure to visit the following sites:
Church of the Holy Spirit
Old harbor
Market square
Karstadt (This well-known department store chain was founded in Wismar!)
Here are even more things to do in Wismar during your day trip. 
Rostock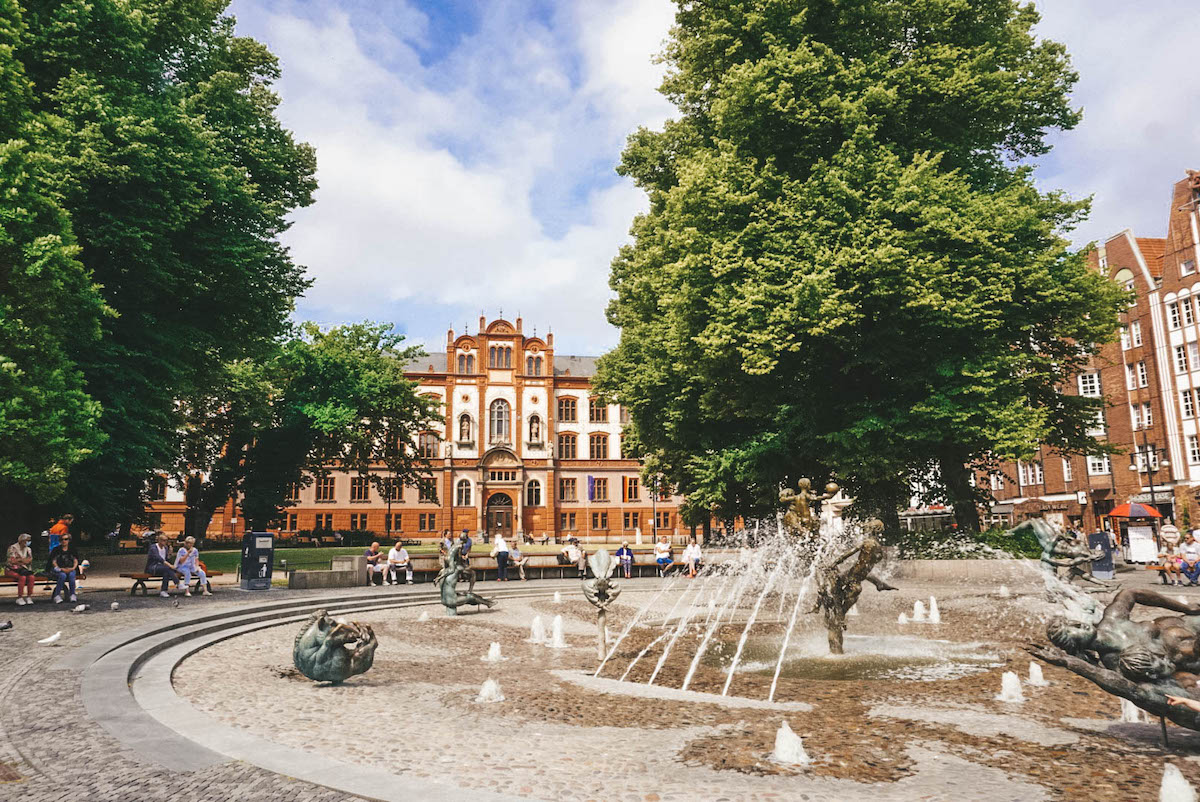 Travel time: 2 hr 15 mins (ICE)
Rostock has always been a bustling maritime city, and it most recently served as the largest port in East Germany.
It's easy to see most of Rostock's city center in a single day. I highly recommend visiting St. Mary's Church to see its 14th century astronomical clock — it still plays every day at noon and is hand wound twice per day!
Other attractions in Rostock worth visiting include the old city gates, the Neuer Markt, and the main shopping streets. 
Oranienburg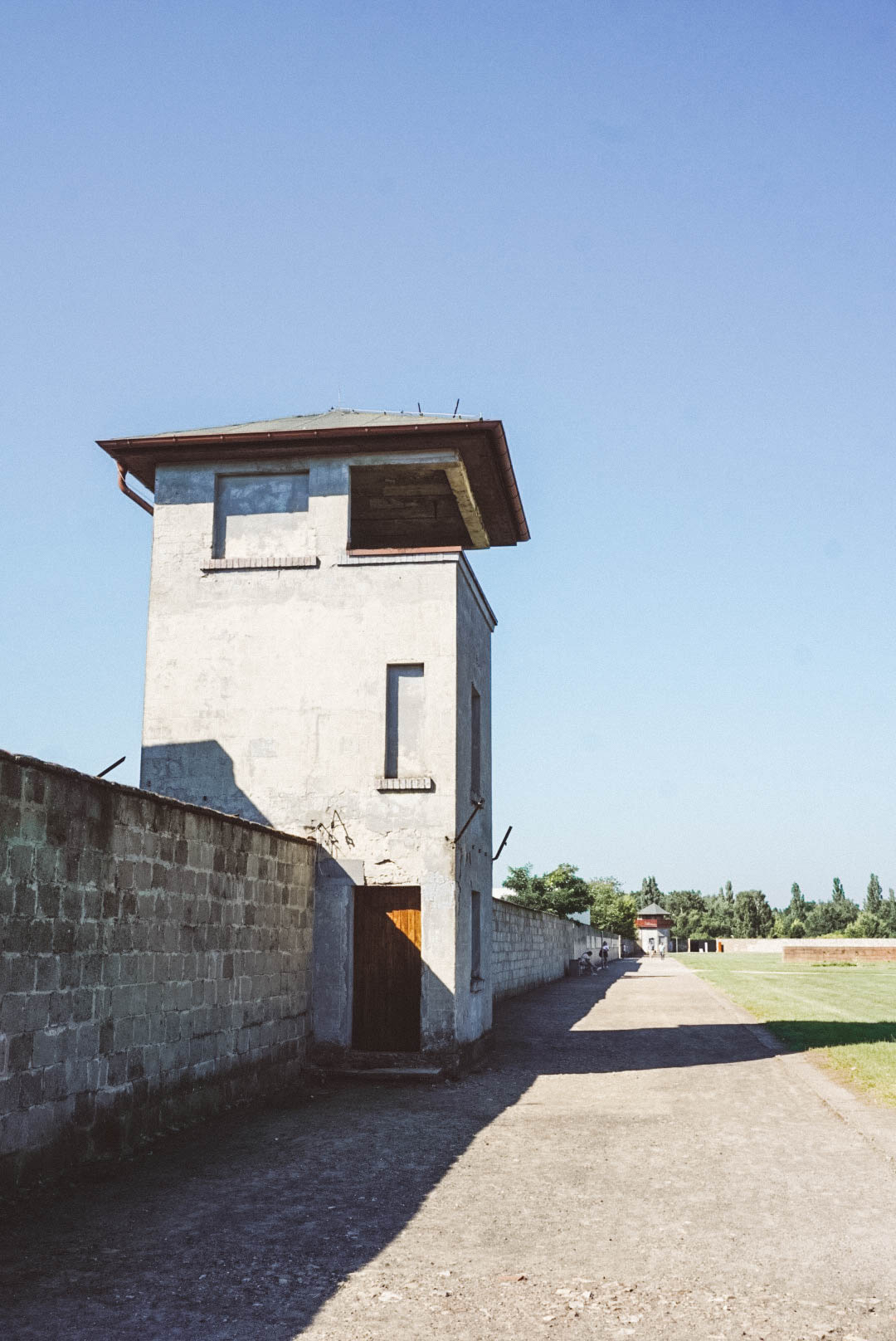 Travel time: 2 hr 27 min (ICE)
One of the more sobering day trips from Hamburg is the Sachsenhausen Concentration Camp, now an open-air museum and memorial.
The site of the former concentration camp is located within a northern suburb of Berlin, called Oranienburg. Between 1936 and 1945, it's estimated that more than 200,000 people were imprisoned at Sachsenhausen.
Entrance to Sachsenhausen is free. The exhibits detail the history of the camp and the personal histories of the prisoners who lived and died there. The historic prison building has been almost wholly preserved and is open to visitors.
Tip: There's also a former concentration camp-turned memorial much closer to Hamburg, called Neuengamme. It's much closer to Hamburg (approx. 1 hour away). However, I've never personally visited so I didn't include it on this post. I thought I'd mention it though, should you want an alternative to Sachsenhausen that's easier to reach.
Kassel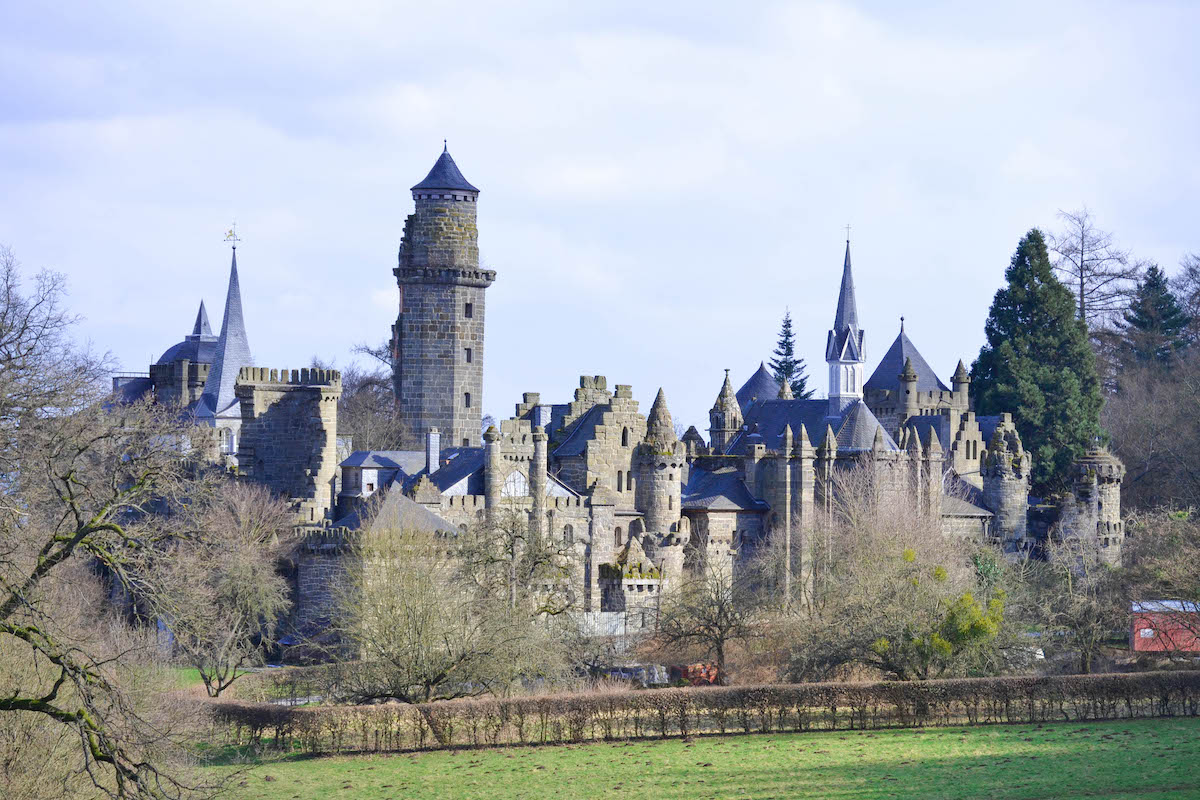 Travel time: 2 hr 32 min (ICE)
Kassel holds a special place in my heart, as I lived here for a month during an exchange program in high school. Oh, the memories!
This typical German suburban city might not be the first place that comes to mind when thinking of day trips from Hamburg, but it's absolutely worth visiting.
Kassel's city center doesn't offer much to write home about, but the nearby Bergpark Wilhelmshöhe is incredible. Bergpark Wilhelmshöhe is a hillside park with a massive Hercules monument at the top of a man-made water cascade. In the summer, the park puts on an impressive water show. I wish I had photos from it, it was unlike anything I'd ever seen!
Bergpark Wilhelmshöhe also contains two castles: the Löwenburg and Wilhelmshöhe Palace. As such, I recommend spending the majority of your day trip to Kassel exploring Bergpark Wilhelmshöhe!
More Hamburg Day Trip Ideas!
There are many more Hamburg day trips you can take, but I only ever recommend destinations I've visited personally. However, a few more day trips that are on my bucket list include:
Enjoy Your Hamburg Day Trip!
These are just a few of the many wonderful places to visit near Hamburg by train. Feel free to leave me a question or comment below, and let me know if there are any other day trips you recommend!
Don't forget to follow me on Instagram to keep up with my daily adventures in Berlin and beyond!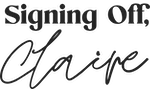 Even More Cities to Visit in Germany: