It's surprisingly easy to be active in NYC. When I first moved here, I was worried about squeezing in enough exercise after being in the office all day. As it turns out, I had nothing to worry about! Few New Yorkers own cars, so everyone gets around on foot. Admittedly, I'm exhausted after a day of exploring the city, but getting toned calves is worth it. When visiting NYC, I highly recommend living like a local for a few days and being as active as possible while you're in the Big Apple. Below are some of my favorite ways to get up and moving in the city. A few of these suggestions are quite touristy, but I've thrown in a handful of things my friends and I love doing on the weekends. 
Skip the subway
The easiest way to get your fitness on in New York City is to skip the subway and see the sights aboveground. While I don't recommend walking from Chelsea to the Upper East Side, I make it a point to walk anywhere that's 15 blocks away or less. Walking is the best way to see NYC anyways, as it gives you the chance to see all the side streets and pretty buildings that aren't in guidebooks.
Read more: 17 Tourist Mistakes to Avoid When Visiting NYC
Book into local workout classes
New Yorkers love their swanky exercise classes, and I bet you will too. SoulCycle is an especially popular spin class; it's about an hour long, and the room is totally dark with the exception of a candle burning by the instructor. It's very intense, but I have friends who are addicted to the classes. Another popular workout to try is Y7 yoga, which is known for its hip hop yoga classes. ConBody is an intense workout led by ex-convicts that's not for the faint of heart. An especially easy way to book into a class is by using ClassPass (they give you a free trial, I believe!).
Jog Around Central Park's reservoir
If you don't mind getting a little lost, wake up early and jog around Central Park before it gets too crowded. But if your sense of direction is terrible (like mine is), make your way to the Central Park reservoir and take a lap. The skyline views here are gorgeous, and the jogging track is usually tourist-free. Bring a water bottle with you if needed, because there aren't many carts in the area selling water bottles.
Read more: A Quick(ish) Guide on What to Do in Central Park
Walk the High Line
Now that I work in Chelsea Market, I've fallen in love with the High Line. It used to be a freight train route, but it's since been turned into an elevated park with a meandering walking path. The entrance off of 14thstreet is always packed with tourists, but if you start your walk at the Hudson Yards entrance you won't have to navigate many crowds. The High Line is dotted with staircases, so you can pop down to street level whenever you want (which I highly recommend doing). The High Line is best suited for strolling, so bring a friend to chat with while you're walking.
Go Kayaking on the Hudson
Never in a million years would I recommend swimming in the Hudson (it's filthy and I'm pretty sure that's illegal anyways), but kayaking is another story. You can take a free kayaking lesson at one of the participating piers solo or with friends. Check the Hudson River Park website first to see which piers take scheduled lessons and which accept walk-ups.
Go hiking near Beacon, NY
One of my favorite NYC day trips is Beacon, which is a 90-minute train ride north of the city. The town of Beacon is a quaint place nestled in the rolling hills of the Hudson Highlands. There are a lot of hiking trails in the area, but my current favorite is the Breakneck Ridge Trail. However, the first 30 minutes of this trail is a steep rock scramble, so it's not for novice hikers. There are plenty of trails though, so whether you're traveling solo, with an experienced hiking buddy, or with family, there's definitely something for you to do here.
Read more: NYC Weekend Escape: Things to Do in Beacon, NY
Walk the Brooklyn Bridge
You didn't think I'd leave out this iconic NYC attraction, did you? Walking the Brooklyn Bridge is super fun—if you avoid walking it in the middle of the day (i.e. peak tourist time). What many visitors don't realize is that you can also walk the Manhattan and Williamsburg bridges. These are much less crowded and give you equally fabulous views of NYC. However, if you're dead set on walking the Brooklyn Bridge, I'd recommended starting from the Manhattan side and walking towards DUMBO, as it's a cute area to explore and grab a drink.
Read more: 6 Tips for Making the Most of Your Walk Across the Brooklyn Bridge
Take a Free Walking Tour
Free Tours by Foot does amazing walking tours around the city. The tours are usually around two hours long and are led by NYC locals who love sharing their city with visitors. These tours are fairly slow paced, so this is a great option for anyone looking to get moving without working up a sweat. I've done these tours in five cities around the world and have enjoyed every single one. Although Free Tours by Foot is technically free, I'd recommend bringing a few bucks with you so you can tip your guide afterwards.
The one activity I don't recommend doing in NYC is renting a bike. NYC is littered with Citi Bike rentals, and while I've loved cycling in bike-friendly cities like Washington DC, New York is not bike friendly. Sure, there are bike lanes, but pedestrians are constantly clogging the bike lanes so many bikers wind up having to ride in the traffic lanes. I've never seen a biker get into an accident in the city (thankfully), but drivers here are constantly changing lanes and speeding through lights, so I'd avoid biking at all costs.
Tell me: What's your favorite way to exercise on vacation?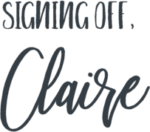 Looking for more NYC vacation ideas?
Pin it for later!