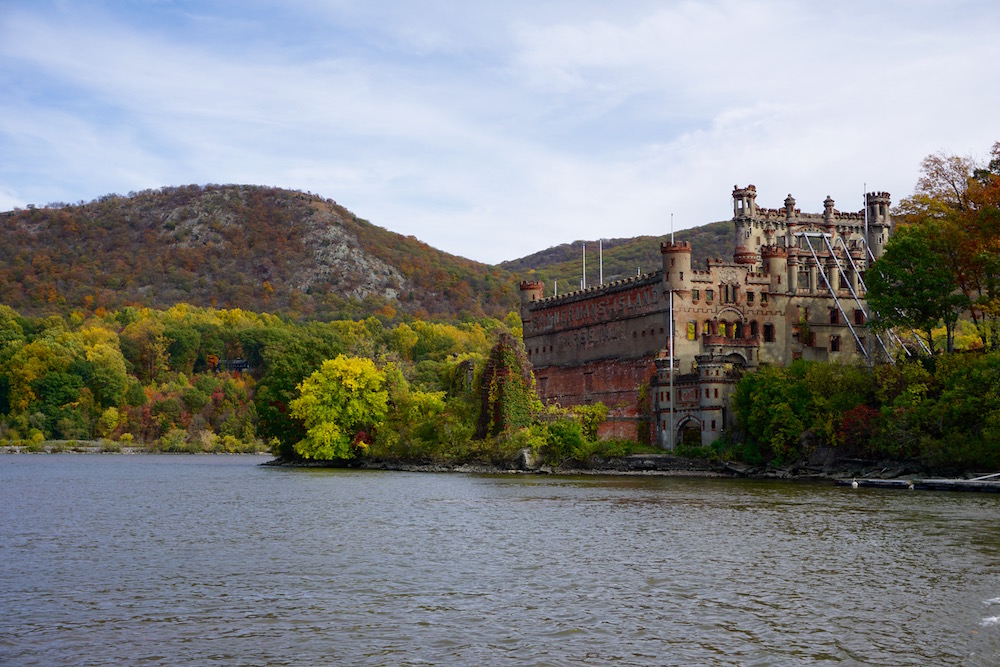 The train this morning is unexpectedly crowded with day-trippers eager to leave the city. The chatter slowly gets louder, until I'm pulled away from my book and glance up. The Hudson rushes past, dense forests of red, gold, and fiery orange rising and falling on the opposite bank. I sit quietly, mesmerized by the gentle rocking of the train car.
– – –
Beacon, NY was the item on my fall bucket list I was most eager to check off. While I love NYC, it's impossible to see fall colors in the city unless you trek up to Central Park. I kept putting the visit off until it cooled down a bit for fear of missing the fall foliage, and I somehow managed to pick the perfect day to ride up to Beacon. The skies were clear blue, the temperature was just chilly enough to need a sweatshirt, and the sun was shining. Oh yes, I was one happy camper this weekend.
Before visiting Beacon, I really didn't know much about it. I'd heard it had a cute main street with lots of local boutiques, and that's pretty much it. A little digging on the internet the night before my visit brought up a few other points of interest, and I eagerly set off bright and early Saturday morning. Below you'll find a guide to a few things to do in Beacon, NY. I wouldn't recommend visiting if you've only got a few days in New York City, but if you're in the area for a week or live here, then a trip to Beacon is a must!
Pollepel Islad (aka Bannerman Island)
Though technically called Pollepel Island, the locals all know this place as Bannerman Island because of the legacy Francis Bannerman VI left here. Bannerman ran the largest military surplus supply company in the US in the early 1900s and bought Pollepel Island in 1900 to build warehouses on it.
What drew me to Bannerman Island was the large castle Bannerman built on it. Much to my surprise, the "castle" I was so eager to visit turned out to be one of his many arsenals! Bannerman was a Scot, and chose to build his warehouses and his home on the island in a Renaissance style. At first glance, it looks just like a medieval castle, turrets and all. At second glance…it still looks like a castle. I have no idea why Bannerman decided to build his warehouses in this style (advertising, maybe?), but he certainly made an impression with them.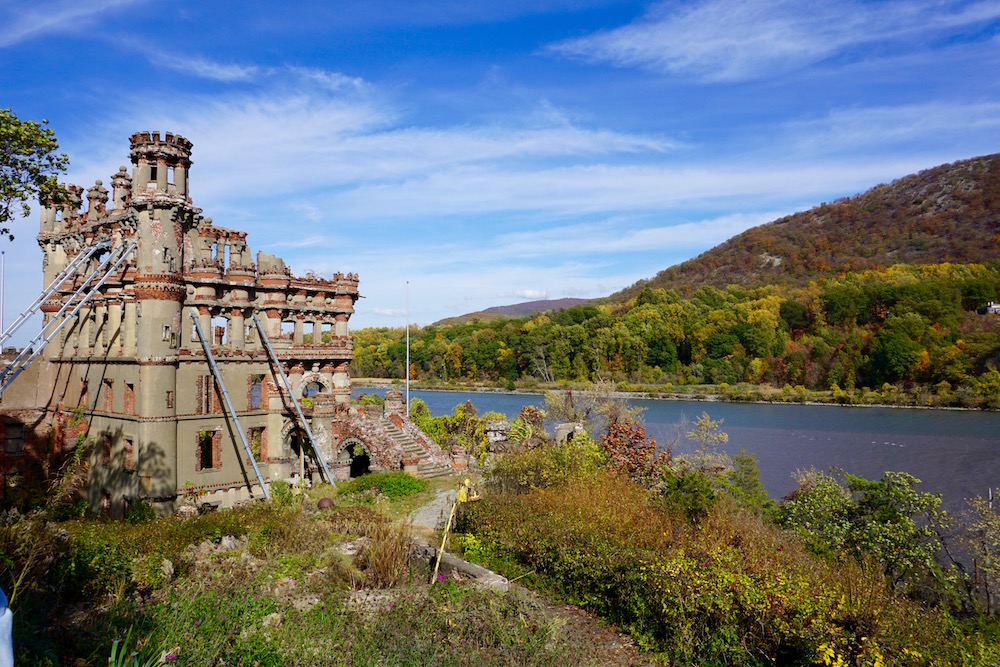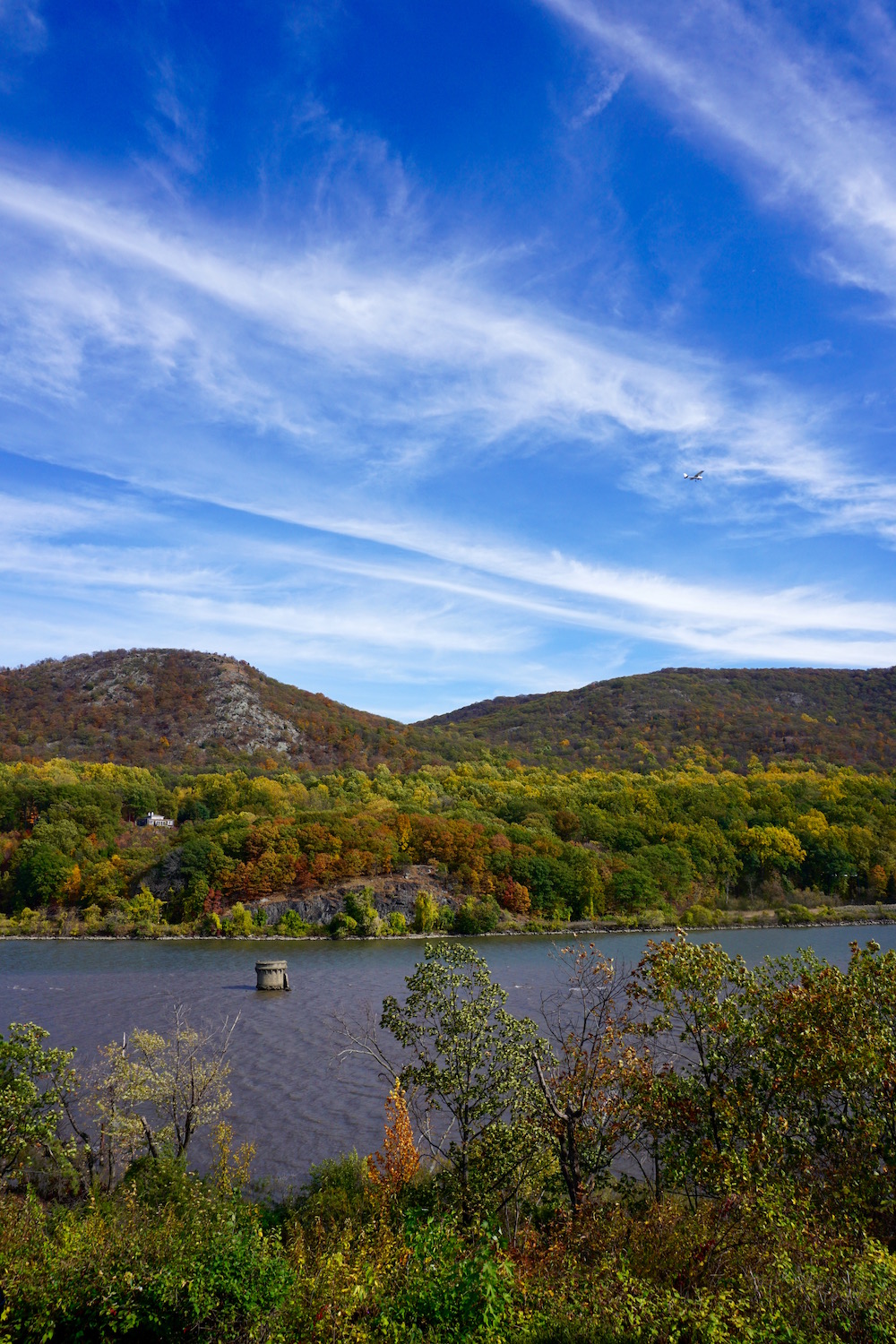 I really respect Bannerman's building practices though, because the castle structure is just brick with concrete over it. So while it looks really cool, it's actually very practical. What's even cooler is that he used old muskets and other outdated iron weapons as rebar when the concrete was poured, which goes to show how thrifty this guy was.
What's left of the Bannerman house is in disarray, but you can walk around the first floor and get a feel for the place. Though the house itself isn't spectacular, the view of the Hudson from the garden is stunning. My camera struggled to do this gorgeous view justice. From the garden all you can see is miles of the Hudson River with rolling hills on either side. I couldn't have visited on a better day, as you can see from my photos.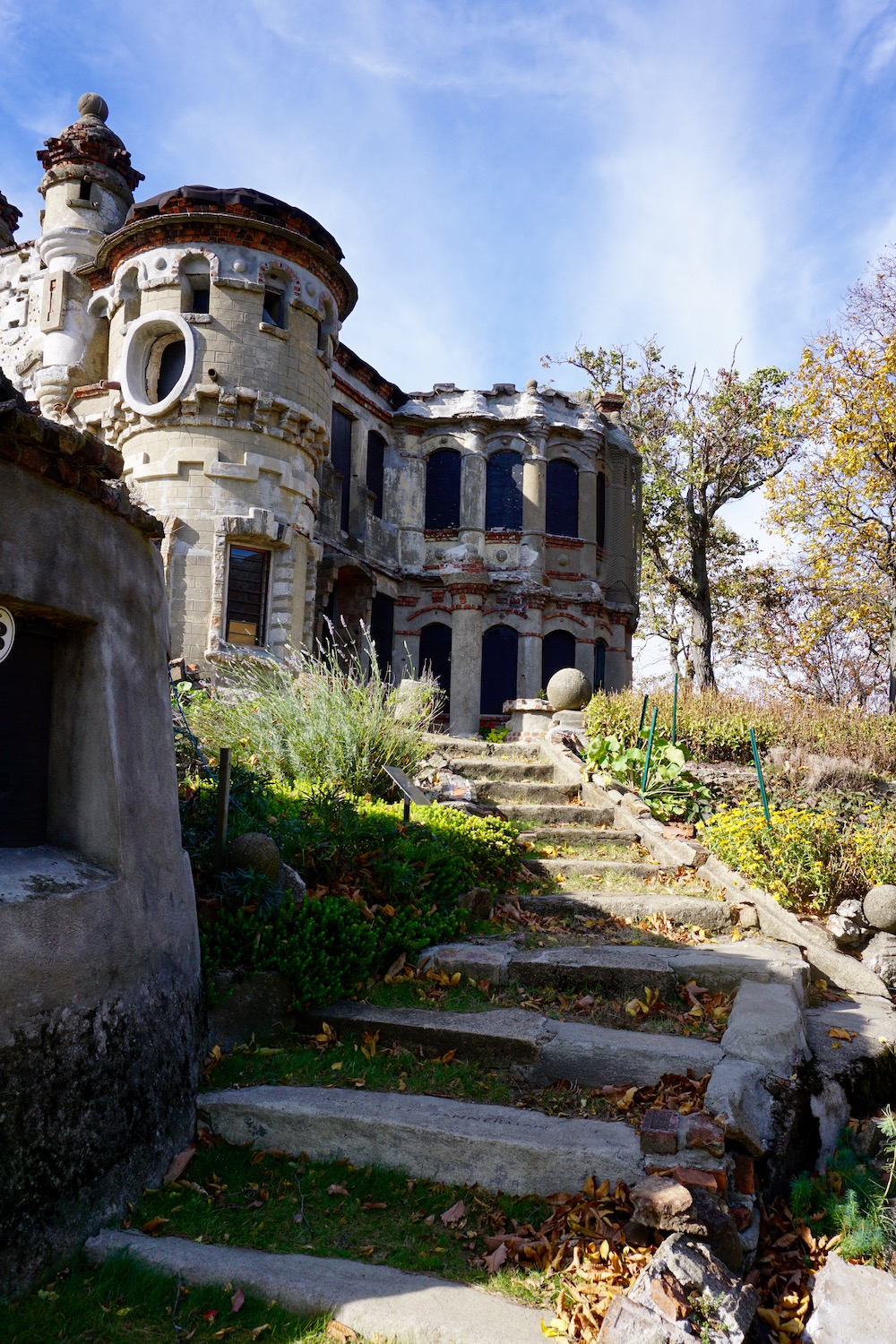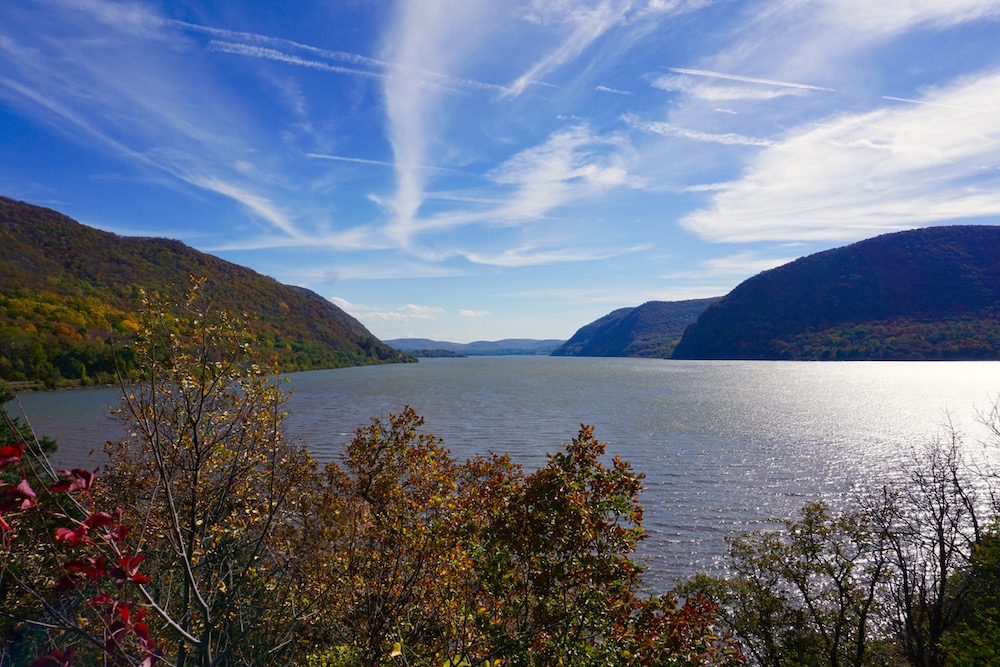 The only way to access the island is by boat, so you'll need to sign up for a tour. It's under $40 and lasts around three hours. It's advertised as a hiking tour of the island, but there's no hiking involved. Just wear comfy shoes and you'll be fine!
Shopping in Beacon
The majority of the shops and restaurants you'll want to visit are on Main Street, which is a 15-minute walk from the Beacon train station. Though you should take time to pop into all the stores (Main Street isn't that long), here are a few of my favorites.
Alps Sweet Shop—This shop sells handmade chocolates and smells like a dream. You can purchase chocolates individually or pre-packaged as a gift.
The Beacon Creamery—I'm trying to wean myself off of refined sugars, but you know I can't resist ice cream. This shop sells homemade ice cream at decent prices. Go for one of their seasonal flavors; I had the maple walnut and practically inhaled it because it was so good.
Hudson Beach Glass Inc—If I had my own house, I'd deck it out with glass works from this store. Next to the store is a glass-blowing studio where you can watch artists at work.
American Gypsy Vintage— Beacon has a particularly great selection of vintage and second-hand stores, but this one was my favorite. It had Levi's and other name brand jeans on sale for $35, which is an absolute bargain.
reMADE—This shop sells handmade goods from artists throughout the Hudson Valley. They have everything from artwork to jewelry to pottery.
Homespun Foods—This eatery serves big sandwiches on fresh bread, soups, salads, and a variety of locally-sourced, fresh foods. There's a little something for everyone here, including a bakery case stuffed with goodies.
Other Things to Do
Hudson Highlands—The Hudson Highlands are an undeveloped preserve of almost 6,000 acres that are perfect for hiking and fishing. Depending on where you want to hike, you might need to get off at a train station before Beacon. If you're a seasoned hiker, you'll want to look into hiking Mount Beacon, which is the tallest mountain in the Hudson Valley.
Dia:Beacon—If hiking isn't your fave, spend part of your day at Dia:Beacon. Dia: showcases contemporary art from the 1960s to the present. If you're not the best at decoding contemporary art pieces, hop onto one of the guided tours Saturday or Sunday and ask your guide lots of questions.
Unfortunately, one day in Beacon wasn't enough to do everything on this list, but I did my best. I'd love to return in the spring or early summer and hike in the Highlands one weekend. Until then, I'll try and get my nature fix in NYC where I can!
Tell me: Which would you pick: hiking, shopping, or a historic site? You all know my answer already!
Signing off,
Claire
More posts you'll love:
Pin me!