Aachen is a small city in western Germany with a gorgeous Christmas market. Here's all you need to know about the Aachen Christmas market!
This post has been updated for the 2023 Christmas market season.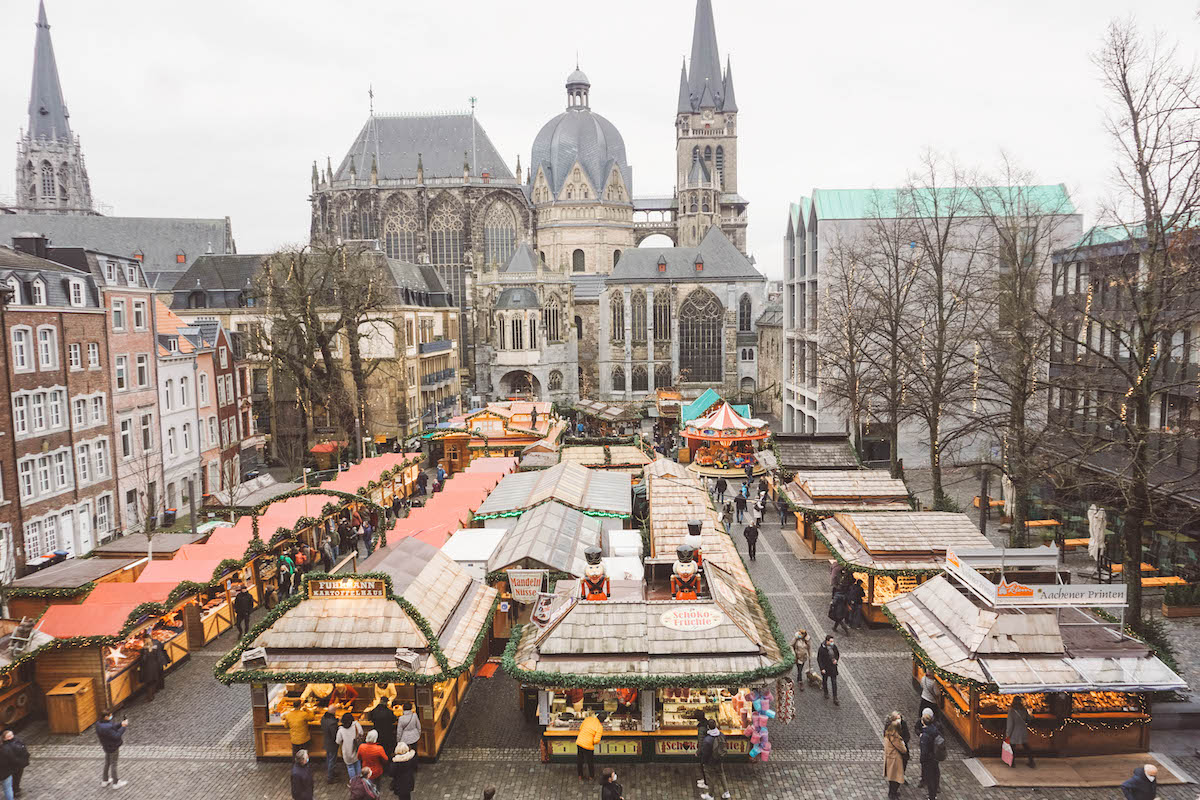 Aachen is a small city in western Germany that borders Belgium and the Netherlands. It's one of Germany's most historically important cities, as it was the home and ruling seat of Charlemagne for many years. Today it's best known for being a spa city with a beautifully restored Old Town — the most notable building being the Aachen Cathedral, which was commissioned by Charlemagne himself!
However, we're not here to discuss Aachen's beauty or its fascinating history, are we? We're here to gush over its picturesque Christmas market, which is possibly one of the prettiest I've visited in Germany!
Come Christmastime, Aachen goes all out on its decorations. The entire Old Town is strung with lights, and it feels like every other storefront is a quaint bakery with a display window straight out of a Hallmark Christmas movie.
The Aachen Christmas market (Aachener Weihnachtsmarkt) is a traditional German Christmas market with a spectacular backdrop. For being such a small city, Aachen has a sizable Christmas market that's perfect for an overnight visit. Here's everything you need to know about the Aachen Christmas market, plus some additional tips and recommendations to maximize your visit.
Table of Contents
Click "show" to see the full table of contents for this post. You can jump around the post as desired by clicking on the individual sections listed below. 
Aachen Christmas Market Dates, Location & Hours [2023]
Dates: The Christmas market in Aachen, Germany will run from November 24 to December 23, 2023.
Location: The bulk of the market takes place in the Katschof, which is a small square wedged between the Town Hall and the Cathedral (both sites date back to Charlemagne's day, by the way!). However, the market continues around the front of the Town Hall and behind the cathedral, so there's plenty to see and do!
Hours of operation: The Christmas market in Aachen runs daily from 11am to 9pm EXCEPT on November 26 (6 to 9pm) and December 16 (11am to 10pm).
What to Expect at the Aachen Christmas Market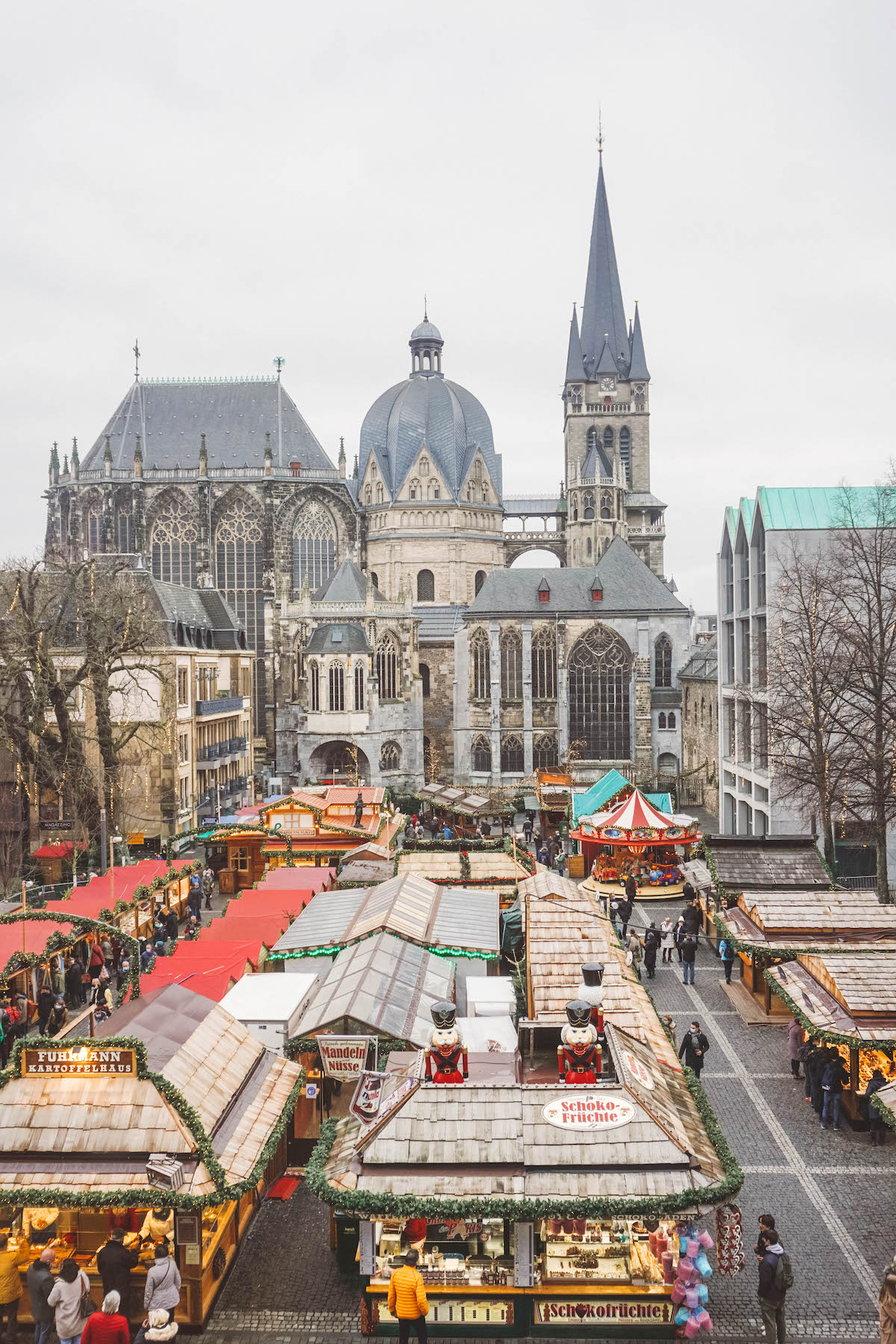 I couldn't get over how beautiful the Aachen Christmas market was. The main market at the Katschhof looks like it came straight from a storybook.
On one side of the market is the Aachen Cathedral, which was commissioned by Charlemagne and founded around 800 A.D. On the opposite end of the market is the Town Hall, which was built in the 14th century on the former site of Charlemagne's palace.
Although very traditional in many ways, the Aachen Christmas market felt incredibly unique to me. If you look at Aachen on a map, you'll see that it's on the westernmost border of Germany, within driving distance of Belgium and the Netherlands. Its unique location clearly influences the Christmas market experience.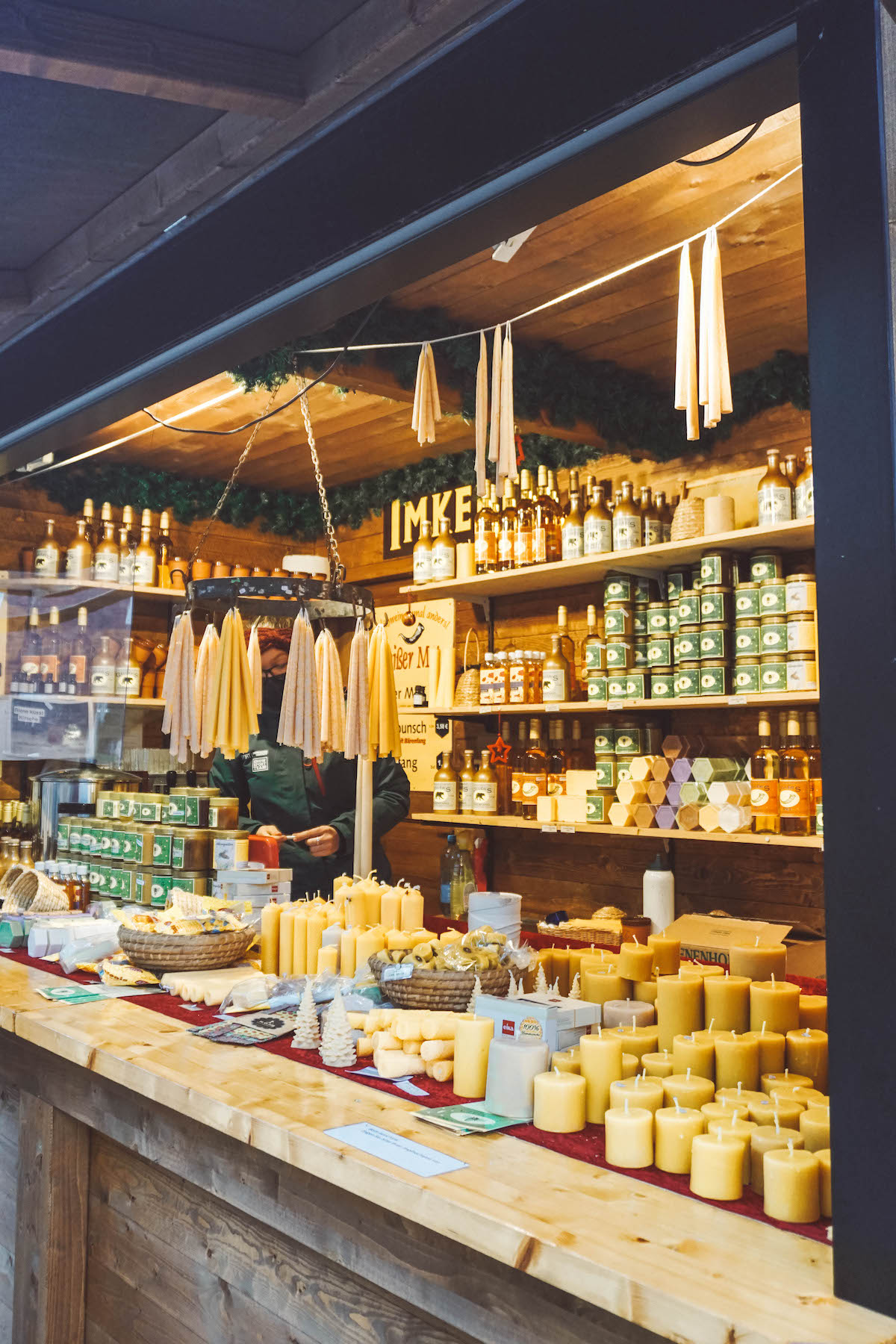 While walking around the Christmas market, I heard a mixture of German, Belgian, and Dutch being spoken, as well as the occasional French. In addition to the traditional German-made products — like light-up paper stars, ornaments, and the like — there are numerous foreign specialty products for sale as well. It took all my willpower not to stuff my suitcase with French nougat, Belgian lace, and other regional sweets I didn't know the name of!
Aachen's Christmas market also stands out thanks to the abundance of Aachener Printen for sale. If you've never heard of Printen, they're a type of Lebkuchen (German gingerbread) that you can find only in Aachen, Germany.
Traditional Lebkuchen is sweetened with honey and flavored with exotic spices. Printen, on the other hand, are sweetened with a sugar syrup. Printen are also more heavily spiced and are hard and crunchy rather than soft and chewy. This is the Aachen Christmas cookie to purchase, so definitely leave room in your suitcase to bring some home!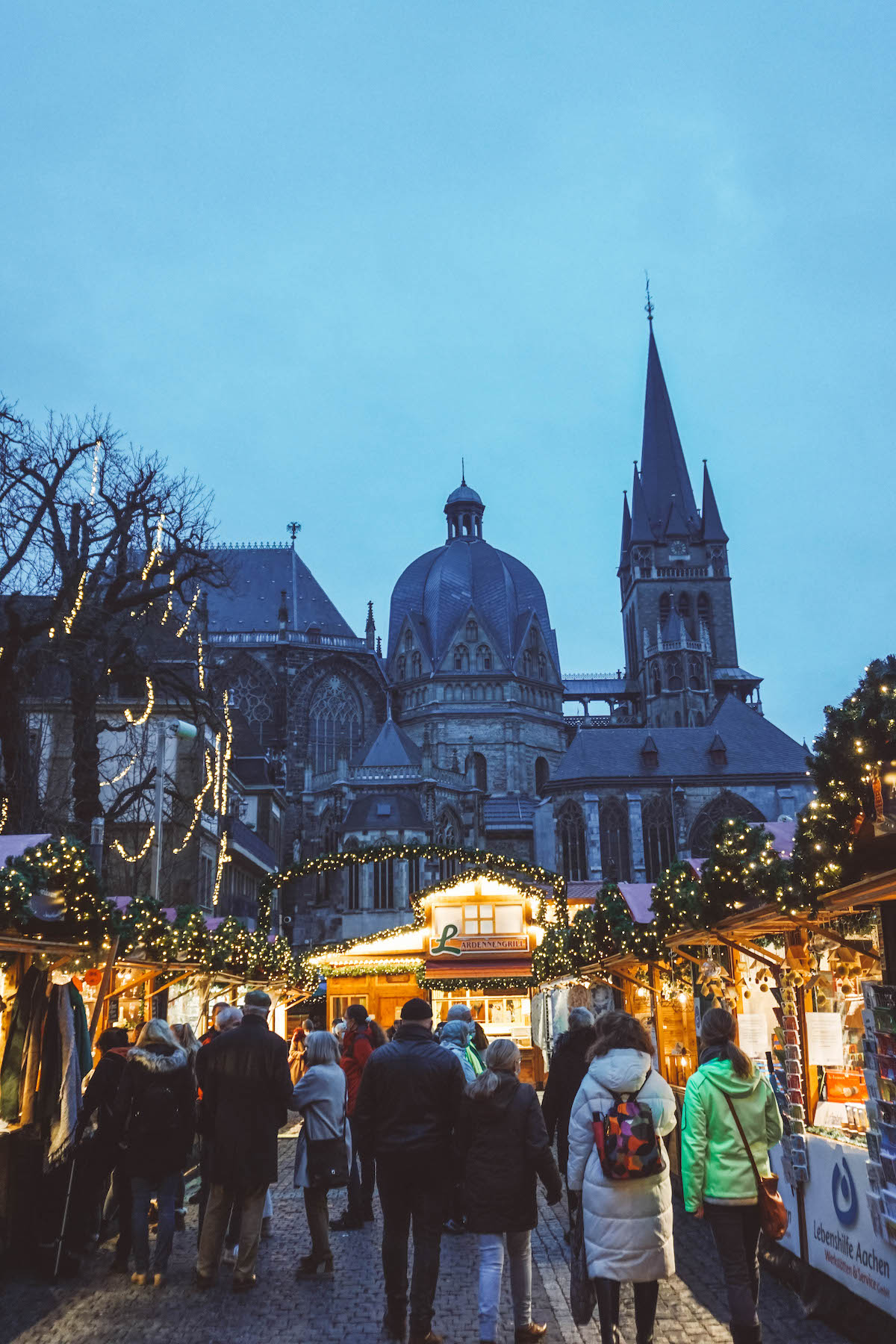 It's obvious that the locals love their Printen cookies! The Christmas market has lots of stalls dedicated to this regional delicacy.
I bought a bag of Printen from Nobis, which has been baking these cookies since 1858. There are even giant blow-up Printen cookies at the entrances to the Christmas market, so it's impossible to forget what Aachen is famous for!
As with most German Christmas markets, the Aachen market is best experienced at night. When describing the Christmas markets, I often fall back on descriptors like "magical" and "cozy," but even those don't do this market justice. It's just … well, visit for yourself and then let me know how best to describe it!
What to Eat at the Aachen Christmas Market: Aachener Printen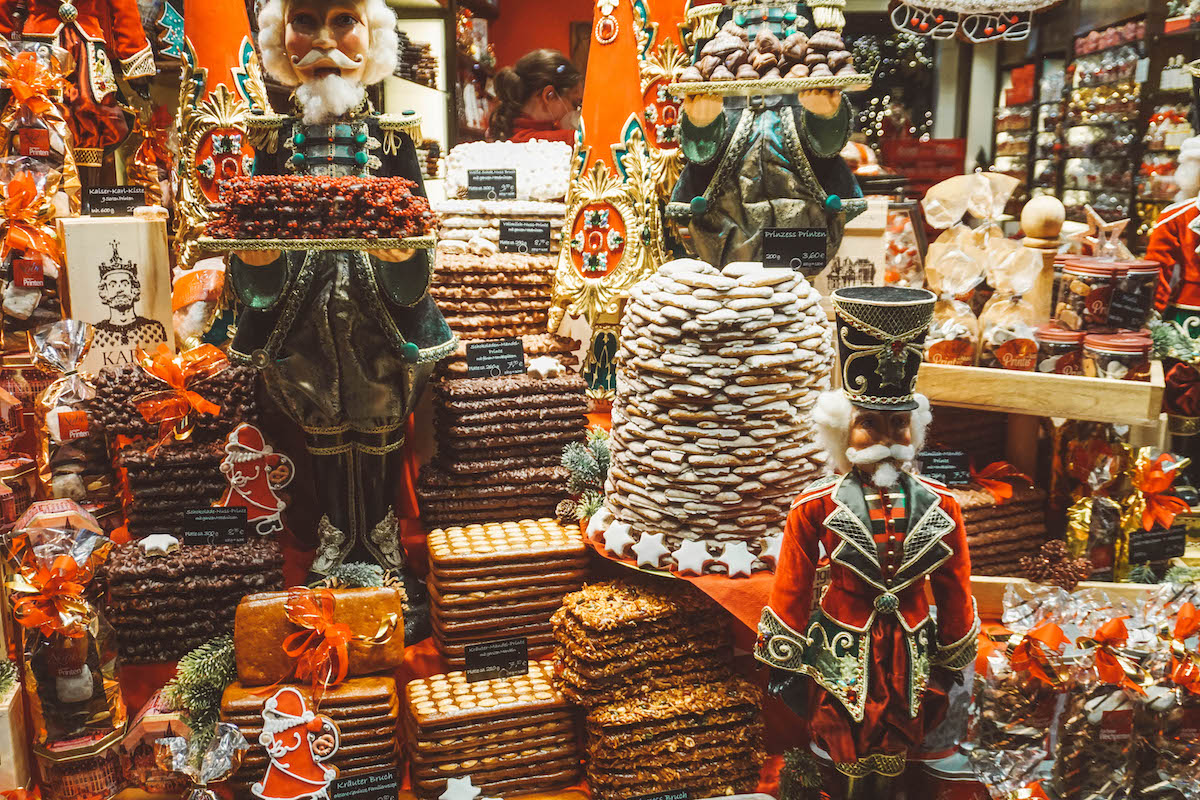 When you're in Aachen, Germany, you simply have to buy a bag of Aachener Printen. These hard, spiced Christmas cookies aren't for everyone, but they're the regional delicacy to try. I recommend buying a mixed bag of Printen from Nobis or another established bakery in the Old Town.
Take your time looking at all the cookies — the display windows alone are a feast for the eyes! If you bite into a Printen and find it too crunchy for your liking, I suggest dunking them into a mug of hot tea or coffee. I'm not sure if this is what you're "supposed" to do, but that's what I wound up doing with my cookies and I liked them much better that way.
And because they're so sturdy and high in sugar, Aachener Printen last for ages and make great Christmas gifts!
For more suggestions on what to eat at a German Christmas market, check out my full guide that shares 20+ foods and drinks. Trust me, you won't go hungry at any Christmas market!
Tips for Visiting Aachen's Christmas Market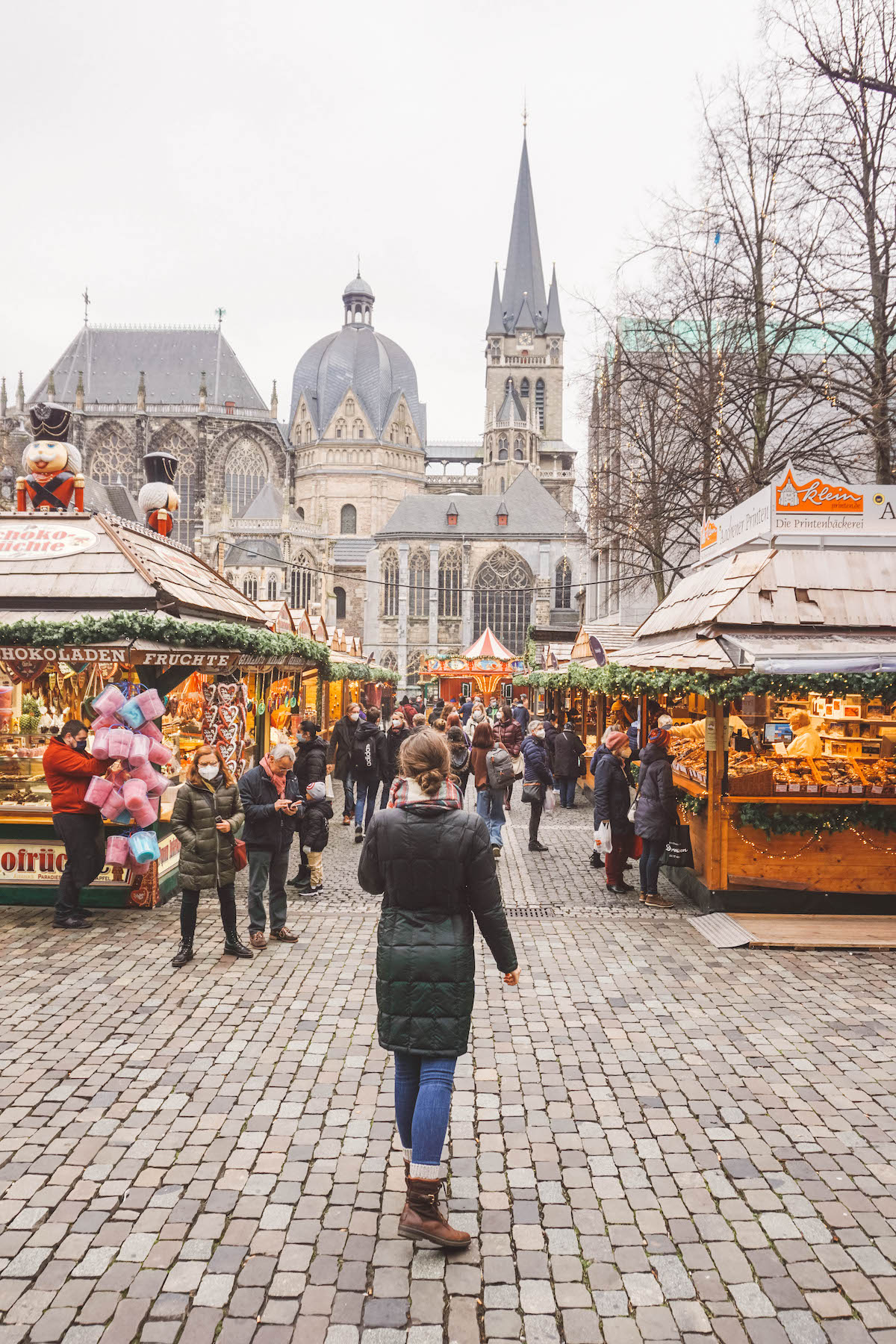 Time needed to visit Aachen: I thought 1 full day and 1 night was perfect. However, you could also make it a day trip from a nearby city like Cologne and that'd be good too.
Visit at night: The market is incredibly beautiful when the lights are turned on.
Bring cash: In general, Christmas markets are cash-only.
For the perfect photo of the Christmas market: Tour the Town Hall. From the second-story staircase landing, you'll get a great shot of the Christmas market from above!
FAQs About Aachen's Christmas Market
I'll quickly address a few lingering questions about the Weihnachtsmarkt in Aachen, Germany. Here's the last bit of info you'll need to plan your trip to Aachen in Christmas 2023! For more tips and recommendations for visiting German Christmas markets in general, I recommend reading my full guide.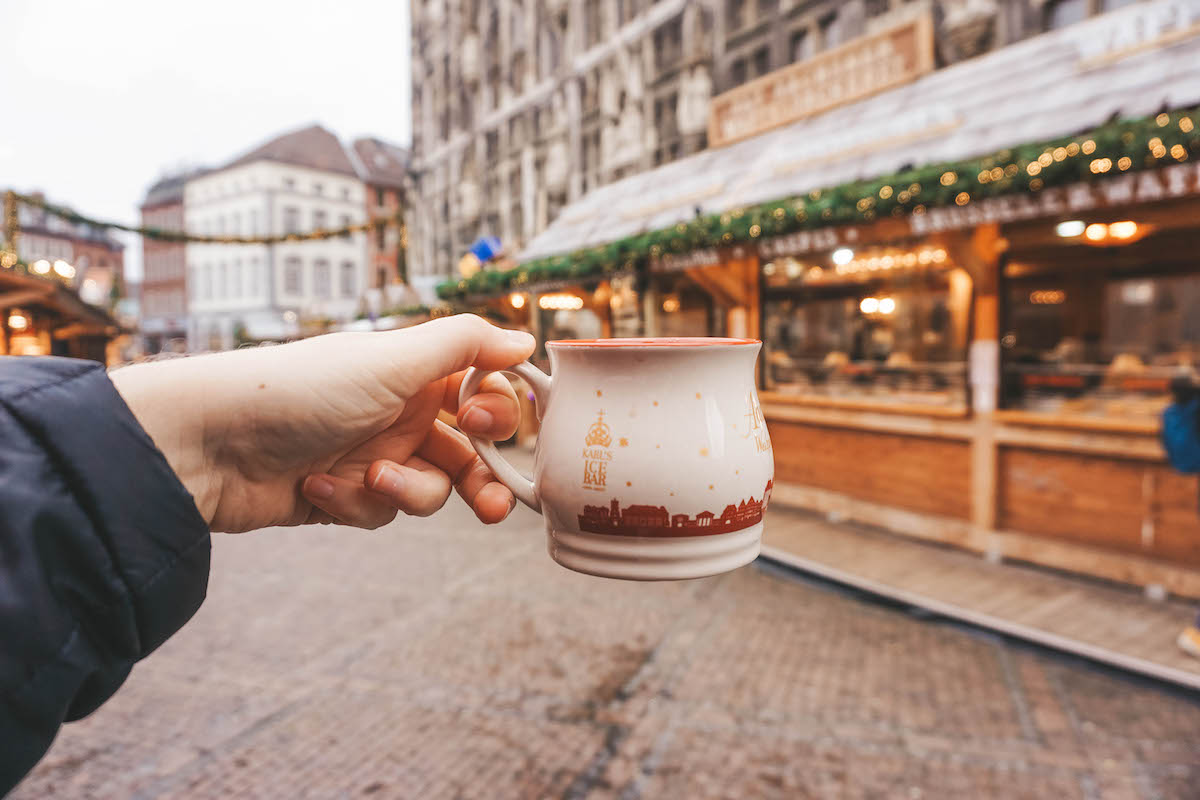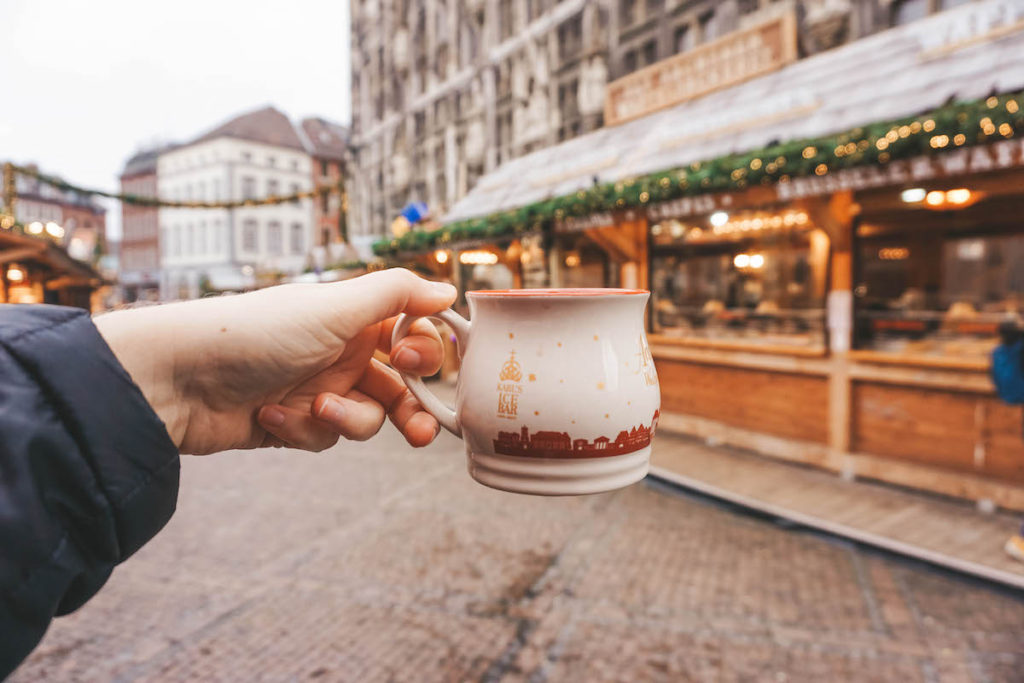 Is the Christmas market in Aachen worth visiting?
ABSOLUTELY! Sorry for the all caps, but yes, please visit the Christmas market in Aachen. The city itself is stunning, and the market is one of my all-time favorites in Germany.
What should I buy at the Christmas market?
As I mentioned already, Aachen lies in the westernmost part of Germany next to Belgium and the Netherlands. As such, there's a wonderful blend of goods for sale that you won't find anywhere else in Germany.
Aachener Printen cookies make for an easy-to-pack souvenir. You can also find French nougat at the market as well as Belgian lace, beeswax candles, paper stars (which fold up and are surprisingly compact), sheepskin slippers, handmade cookies and chocolates — the list goes on.
What's the best place to stay in Aachen for the Christmas market?
I stayed at the ibis Aachen Marschiertor during my last visit and would recommend it as a budget option. It's a 15-minute walk from the hotel to the Christmas market and is also within walking distance of the main train station.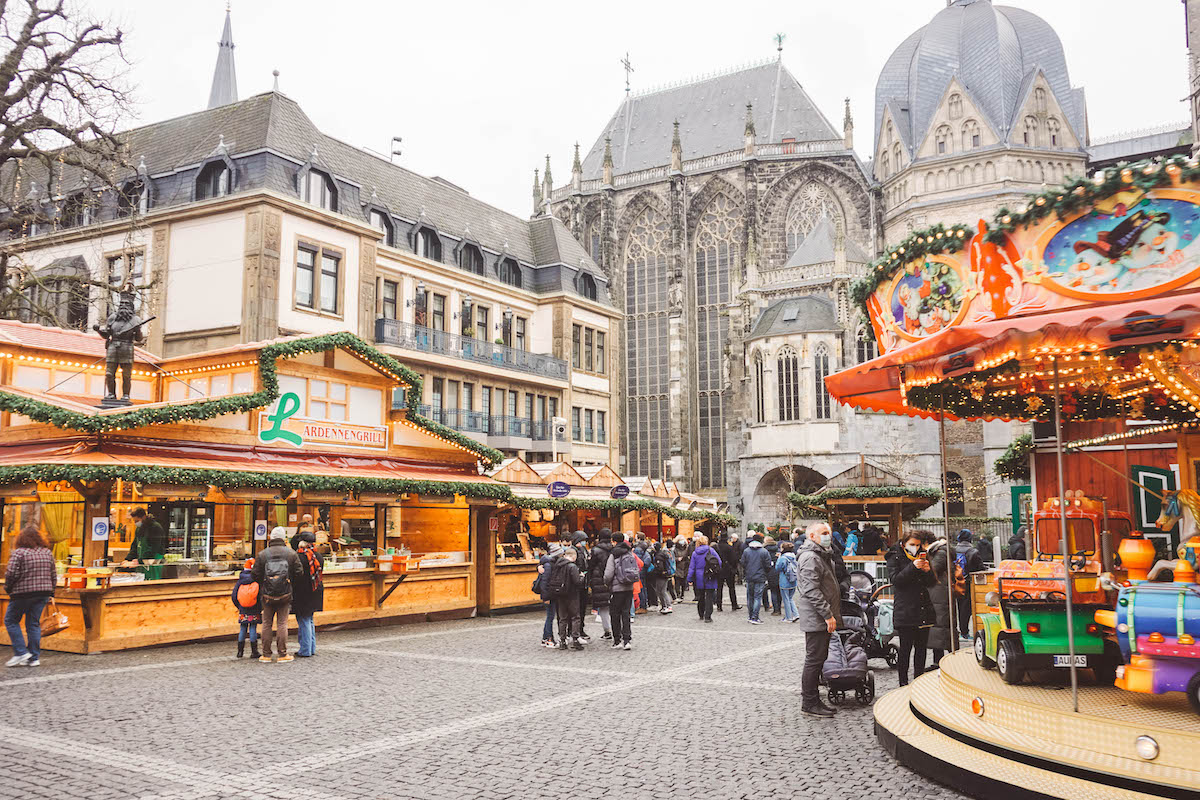 Aachener Printen! They're hard, spiced cookies that can be enjoyed plain or dipped in chocolate. You can find them at the Christmas market as well as local bakeries like Nobis.
What other Christmas markets are near Aachen?
If you're traveling through Germany to see the Christmas markets, I can also recommend the Cologne Christmas Markets as well as the Bonn Christmas Market.
Is the Aachen Christmas market open after Christmas?
No, the Christmas market in Aachen is not open after Christmas. Its last day of operation will be December 23, 2023.
How many days are needed in Aachen?
I spent one full day (one night, with half a day of exploring on either end) in Aachen and thought that was the perfect amount of time. The city center is very compact, and most of the museums are on the smaller side. As such, you don't need lots of time to see the main attractions but it's also nice to enjoy things at a leisurely pace.
In addition to the Christmas market, there's lots more to do in Aachen! Be sure to read my full guide to Aachen when planning your trip.
Have Fun at the Aachen Christmas Market!
Aachen surprised me in every way. Despite being a small city, its Christmas market blew me away and I dragged my feet to stay as long as I could. If you have any questions about visiting Aachen or its Christmas market, drop me a comment down below!
Don't forget to follow me on Instagram to keep up with my daily adventures in Berlin and beyond!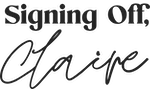 More Christmas Markets in Germany to Visit: