Want to visit the Big Apple but not sure if it's worth visiting in the winter? Spoiler: it totally is! Here are the best things to do in NYC in the winter.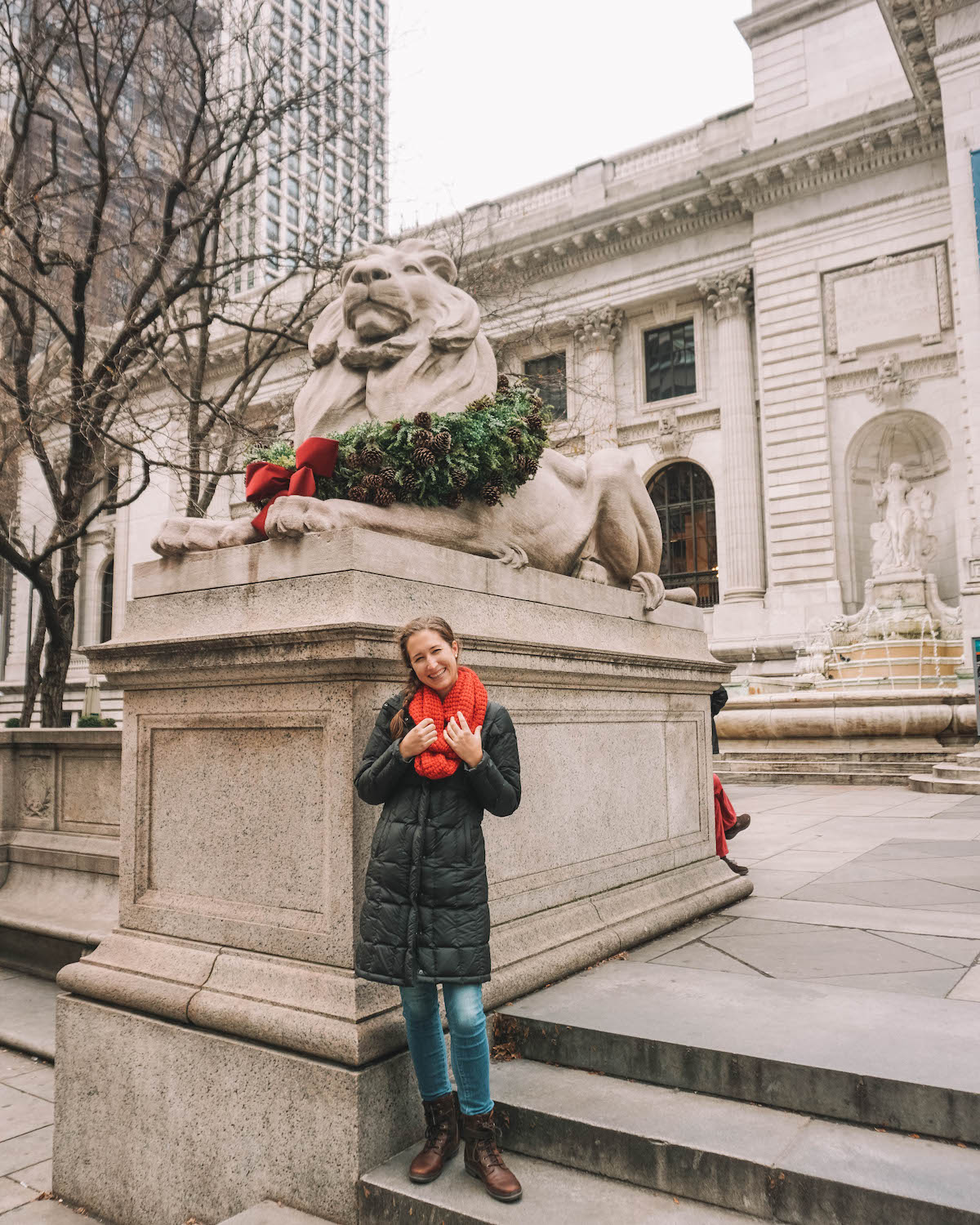 I'm not going to sugarcoat it for you: NYC can be fairly miserable in the winter. Once the holiday décor is packed up and the feelings of goodwill towards men have faded, all that's left is a gray sky over gray buildings with lots of black- and gray-clad people scurrying about in the cold. But as with all things in life, NYC is only miserable in the winter if you let it be. Sure, you won't want to spend much time outside, but think of how cozy you'll be tucked inside of one of the city's many top-rated museums, cafes, or shops.
If you do your research ahead of time and plan your trip thoughtfully, you'll have an amazing time visiting NYC in the winter. Not to mention that visiting New York after the holiday rush has died down is much more budget-friendly. Having survived (and actually enjoyed!) three New York City winters, I thought it was about time I shared my favorite things to do in NYC in the winter. I've shared my favorite NYC winter activities below in no particular order. You're guaranteed to have a wonderful visit if your itinerary is jam-packed with these activities!
Go Ice Skating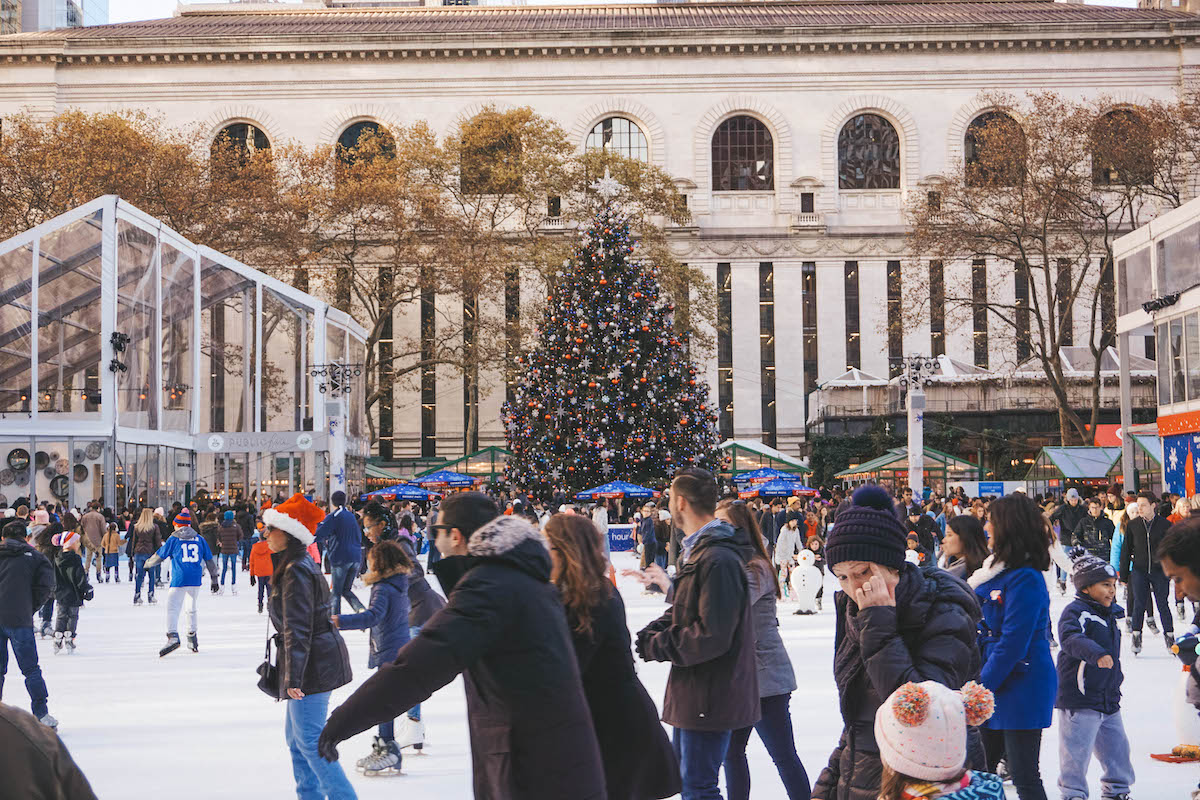 If going ice skating doesn't pep you up on a gray NYC winter day, then I don't know what will. There are a number of ice skating rinks dotted around the city, but perhaps the best known are the rinks at Rockefeller Center, Bryant Park, and Central Park. Personally, I don't recommend ice skating at Rockefeller Center since it's expensive and the line is insanely long (the whole area is typically packed wall-to-wall with people during the holidays, and I'm not exaggerating at all).
The Bryant Park rink is also a bit pricey in my opinion, but it's the most festive rink of the bunch. It's a decent size as well, so if you visit during the work week you'll have plenty of room to skate around.
For those of you who just want to ice skate for the fun of it, hit up Lasker Rink in the northern part of Central Park. It's not super scenic, but it's a good-sized rink with reasonable prices. The Wollman Rink in the southern part of Central Park is much more touristy and is often crowded. It's a beautiful space though, and the NYC skyline peeping out from the trees makes for a great photo backdrop.
Walk Through Central Park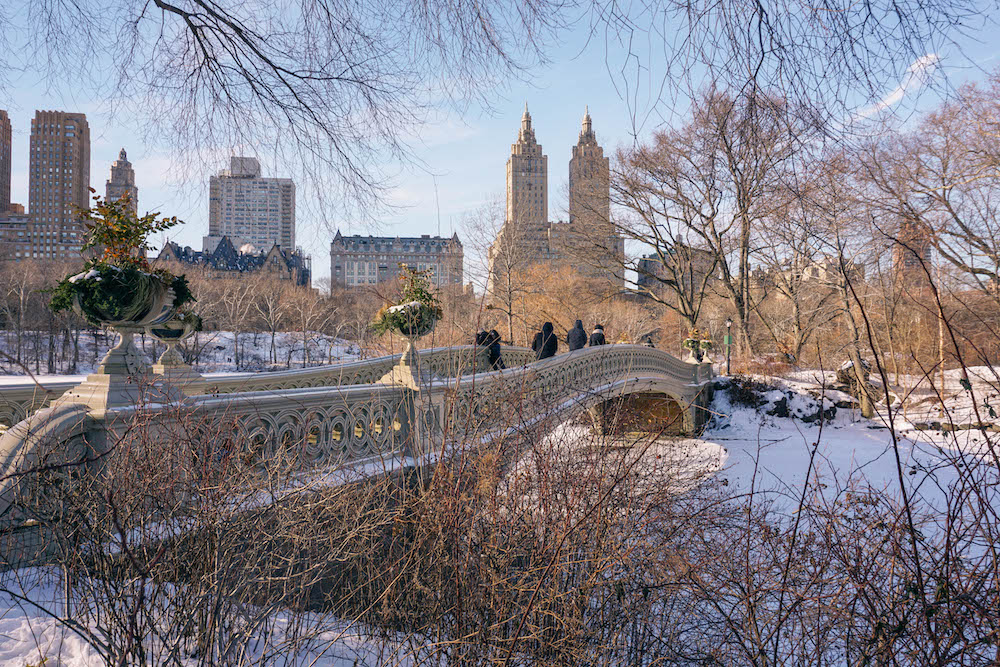 I know you're probably not interested in outdoor winter activities in NYC, but Central Park is dreamy year-round. It's not the most magical on your average overcast winter's day, but it looks like it jumped straight from a movie scene when it's covered in snow. Definitely bundle up and stroll through the park while you're in NYC — even if it's freezing cold outside. The Mall is stunning even after all the leaves have fallen, and there's something enchanting about Bethesda Fountain in the winter. While you're there, take a few photos on Bow Bridge before walking north to Central Park's less explored areas.
If you're someone who doesn't enjoy a casual stroll, pin some of the park's well-known statues and monuments on Google Maps and create a little scavenger hunt for yourself. As a wannabe Egyptologist, I never tire of seeing Cleopatra's Needle (behind The Met), and the Alice in Wonderland and Balto statues are highlights as well.
Read more: A Quick(ish) Guide on What to Do in Central Park
Visit All the Museums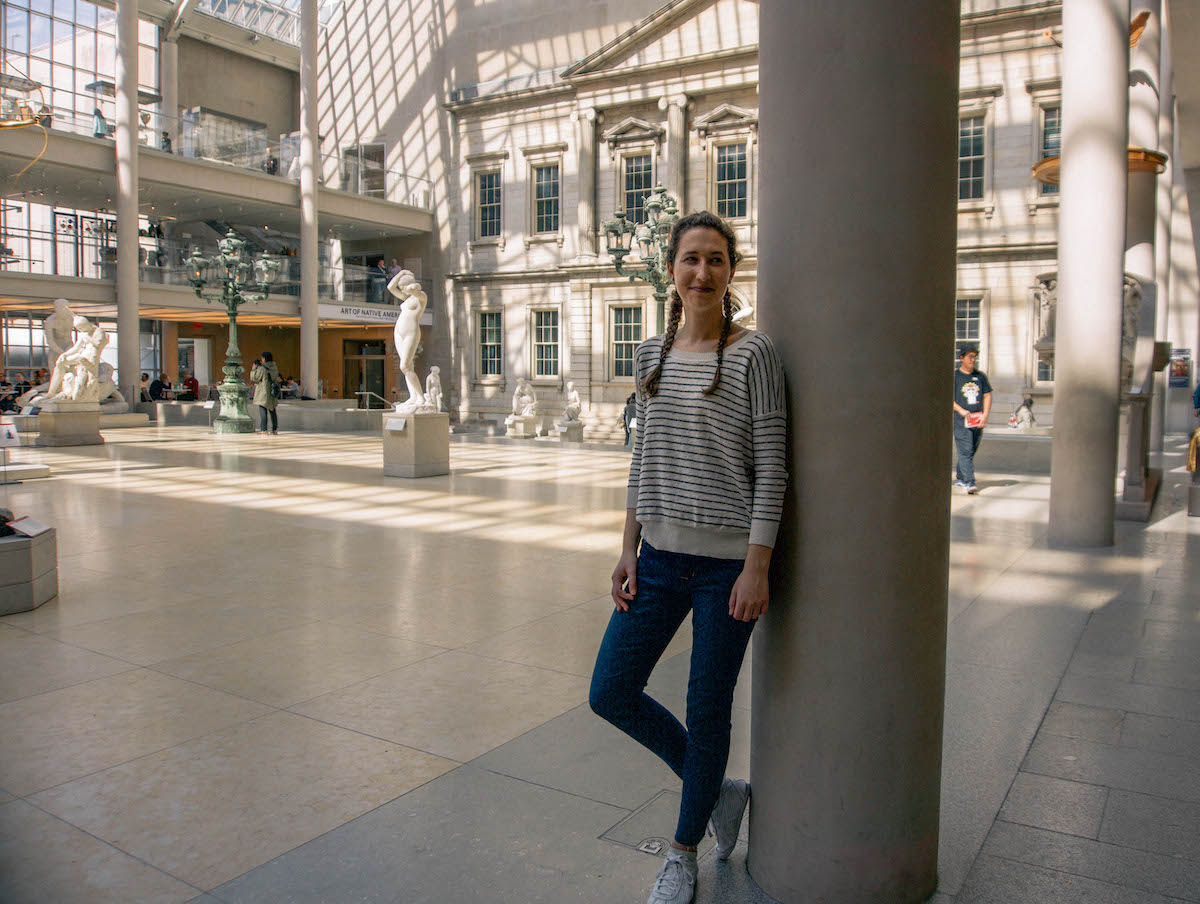 I'm sure you don't need me to tell you that NYC is home to all the museums. Of all the things to do in NYC in the winter, museum hopping has got to be my favorite. Whether you're an art buff, a lover of history, or like something else entirely, I feel pretty confident in saying New York likely has a museum to suit your interests. When planning your NYC winter itinerary, be sure to see if the museums you want to visit have free or reduced admission hours during the week. You never know when you can save a few bucks!
I could sit here and talk about the NYC museum scene for ages, but here are some of my personal faves I visited over and over again when I lived in the city:
Other museums I've visited and loved include the Tenement Museum (you'll learn lots more about NYC's history and the people who've lived here over the years), the Morgan Library & Museum (it looks like the library from Beauty & The Beast inside), and the National Museum of the American Indian (free to enter, lots of information about native American history and culture).
Read more: 5 Underrated NYC Museums to Add to Your Bucket List
See a Broadway Show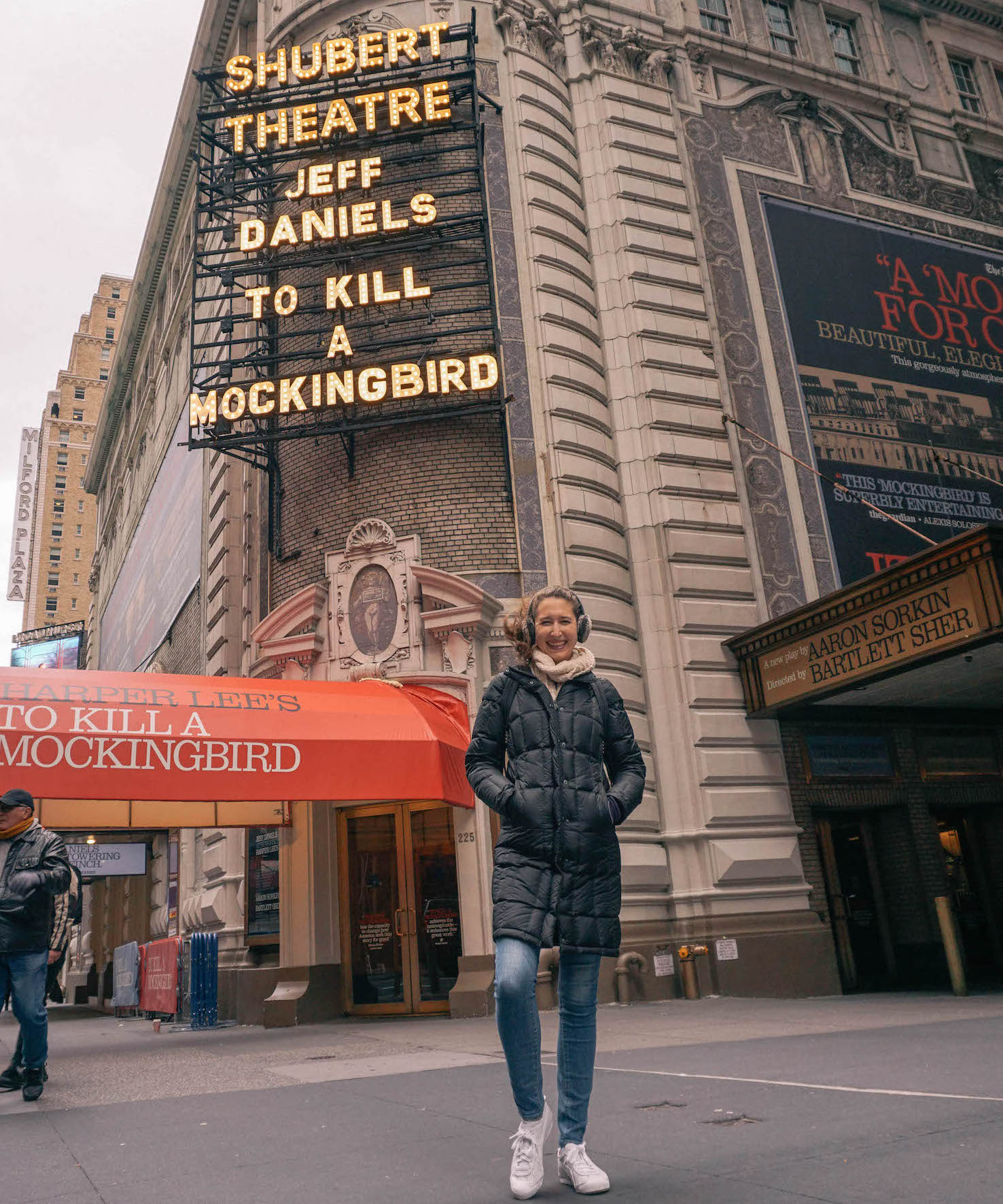 Did you really visit NYC if you didn't see at least one Broadway show? During my first winter in NYC, I downloaded the TKTS app on my phone, which proved to be a dangerous decision because it made it so easy to score last-minute Broadway tickets for cheap. I particularly loved seeing weekend matinees when the weather was disgusting and I had no other plans.
Unless there's a certain show you're dying to see, I say wait until you're in NYC to see what the weather's like, and then spring on cheap last-minute tickets when you're tired of museum hopping but don't want to face the weather outside. Shows that have been on Broadway for years (i.e. Chicago and The Phantom of the Opera) almost always have day-of deals, and newer, more popular shows sometimes release standing room tickets first thing in the morning. So play it by ear and see where life takes you!
Read more: How to Score Last-Minute Broadway Tickets for Cheap
Explore the Bryant Park Winter Village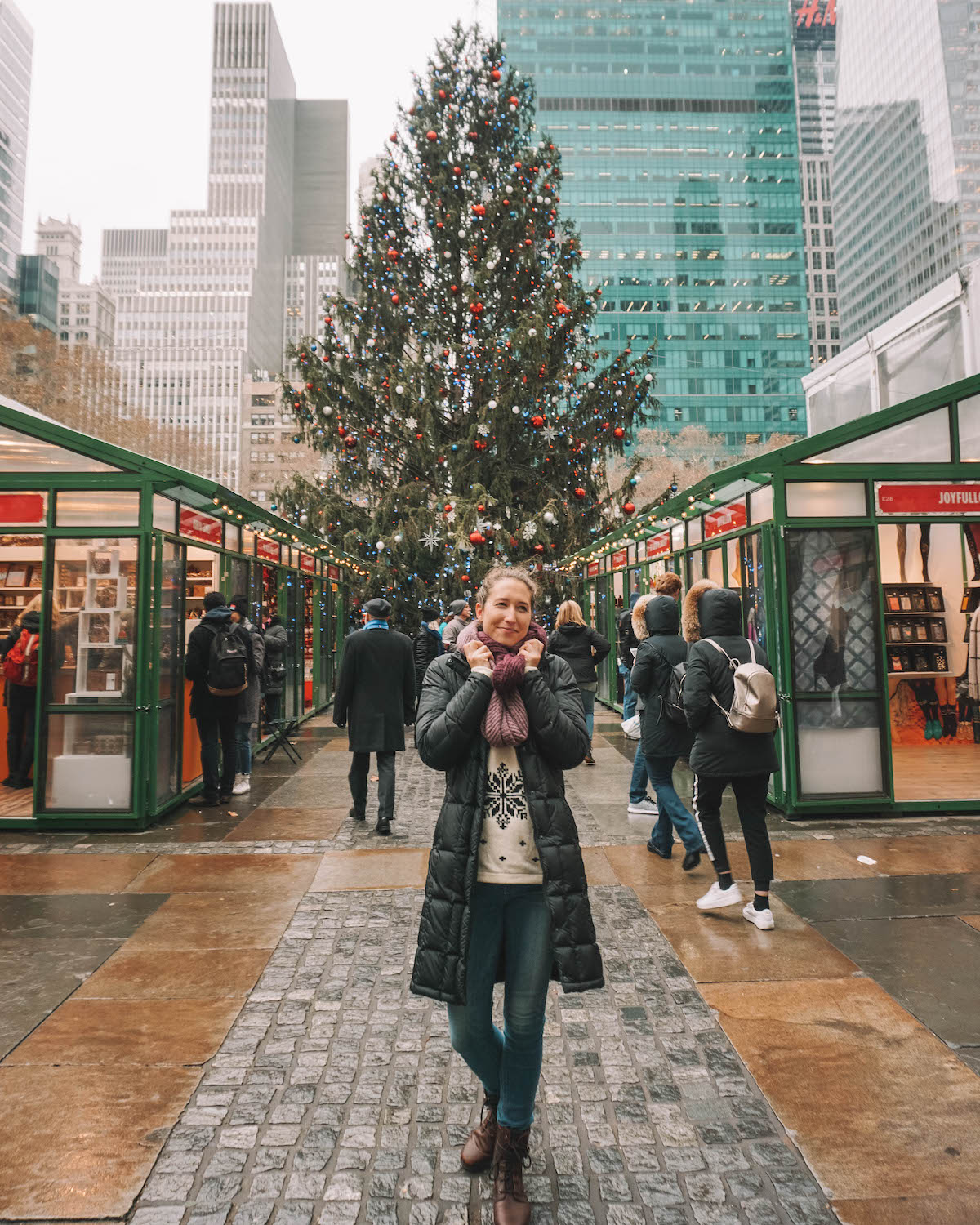 The Bryant Park Winter Village is one of the few winter activities in NYC that locals adore just as much as tourists. Yes, this place is packed on the weekends, but there's something so enchanting about it nonetheless. The holiday shops at the Winter Village actually sell things I want to buy (handmade goods, soaps, candles, clothing and more), and the food options are spot on. If you don't handle crowds well, definitely visit during the week for a more relaxed atmosphere and some breathing room to enjoy proper window-shopping. In the center of the Winter Village is the ice skating rink, which runs through the end of February (the holiday shops are only open until the first week of January). 
Indulge in Afternoon Tea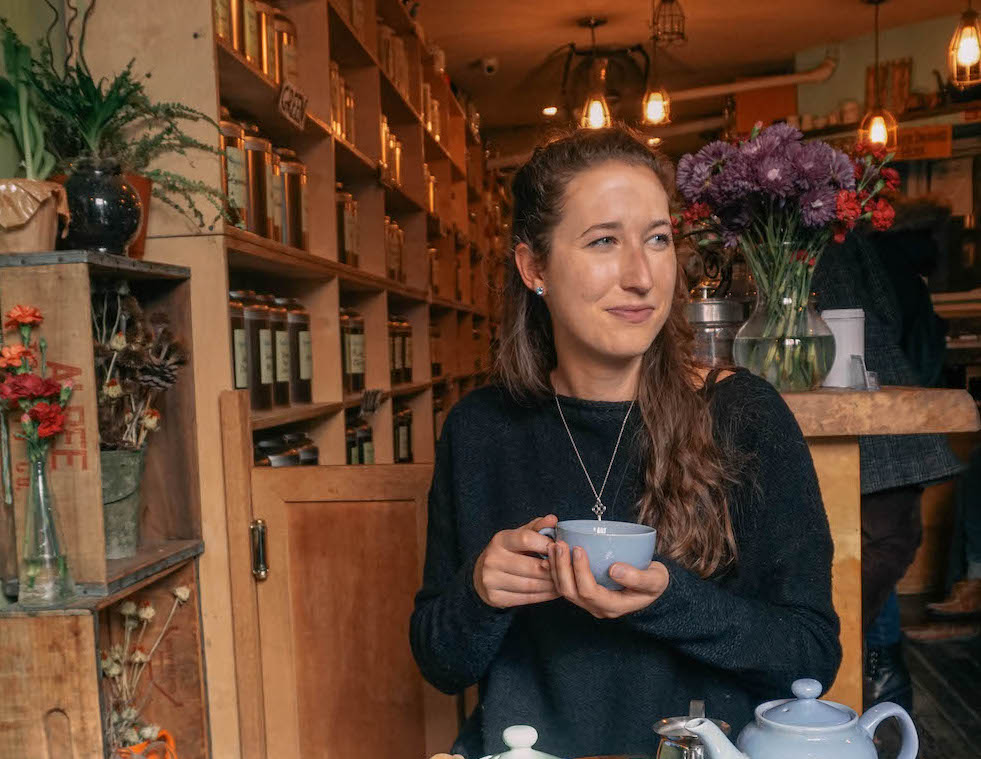 There's nothing I love more than chatting with friends over a pot of tea and a slice of cake, and my recent move to Europe has only intensified my feelings. I know afternoon tea likely doesn't come to mind when you're brainstorming things to do in NYC in the winter, but it's such a cozy way to pass the time when the weather is grim. No matter your budget, there's a tea parlor in the city that will fit your needs.
Alice's Tea Cup is one of the most well-known tea parlors in NYC, and although it's a bit pricier, the food is actually good and the atmosphere is cozy. If you're on a budget, scour Groupon to see what deals you can score here — Alice's Tea Cup almost always has a discount of some kind going on. One word of warning: Alice's Tea Cup is very popular with parents on the weekends, so don't come visit when school's out if you're looking for a more adult afternoon tea experience.
Read more: The Best Tea Shops in NYC if You're Traveling on a Budget
Visit the Public Library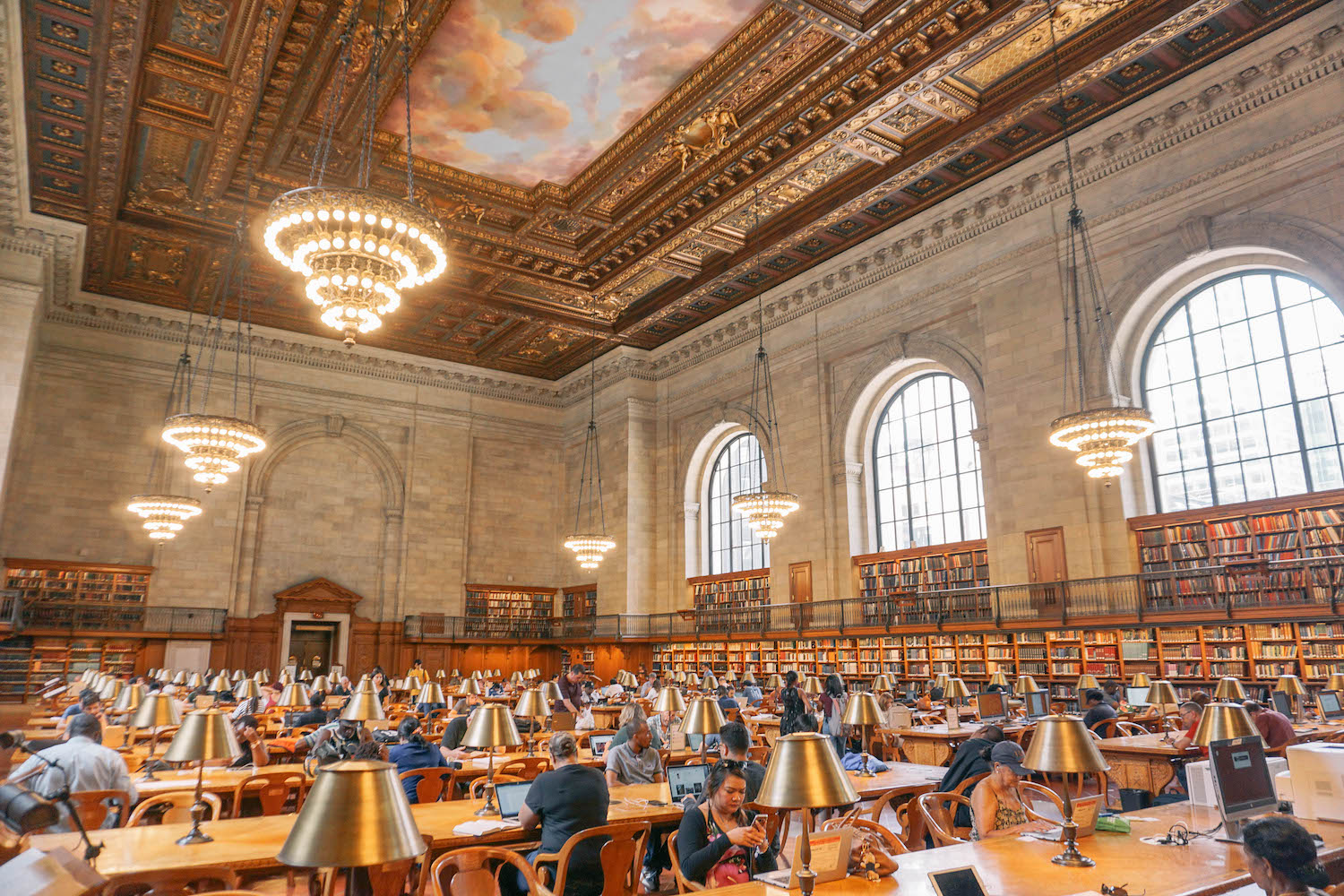 Whether you know it or not, you've definitely seen the Stephan A. Schwarzman building before. It's the main branch of the New York Public Library, and its iconic stone lions that guard the entrance have graced many a film and TV show. (During the holidays, the lions are bedecked with wreaths!). The library is best known for the Rose Reading Room, an enormous room with the most beautiful painted ceilings.
But what most visitors don't realize is that the library also has an exhibition room downstairs across from the main entrance. The exhibit changes every few months, but it always showcases pieces from the library's archives — and I don't mean just books. The library has an enormous collection of recordings, manuscripts, letters, photographs, and more. The best part? The exhibits are always free to enter!
Take a Day Trip to Hoboken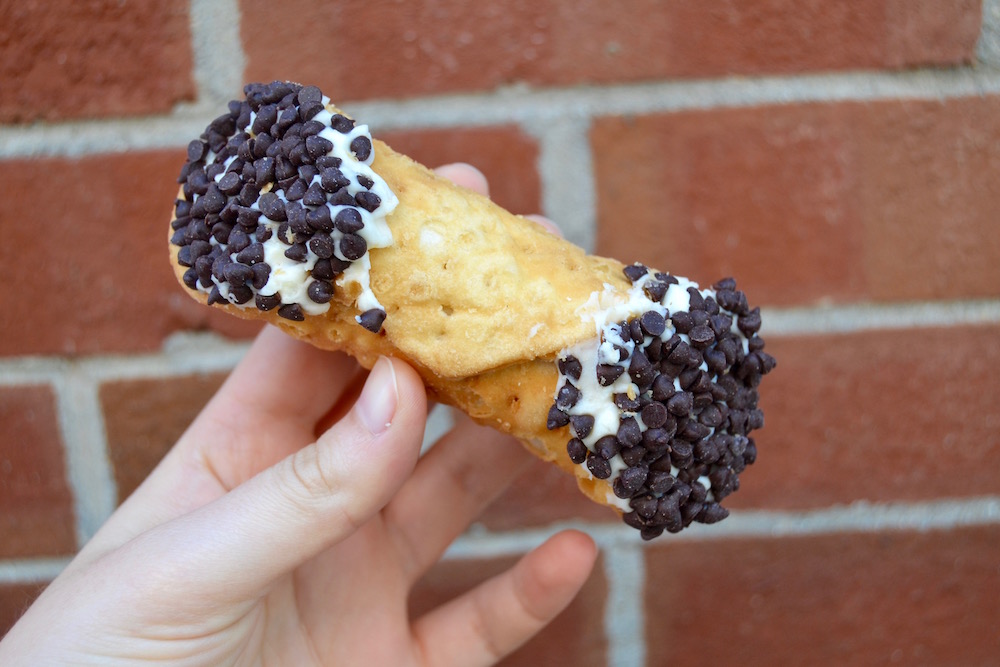 If you only have a handful of days to enjoy all that NYC in the winter has to offer, stay where you are and soak it all in. But if you've been to New York before and want to experience something a little different, hop on the PATH train and enjoy an afternoon in Hoboken, NJ. Even though Hoboken is just a few minutes away from Manhattan, it feels like it's a totally different planet.
Gone are the skyscrapers and bustling crowds; instead, you'll be able to enjoy a stroll down main street America and pop into the local boutiques and bookstores. Hoboken is also home to Carlo's Bakery, of Cake Boss fame (which isn't that great, if I'm being honest). Hoboken is more enjoyable in the summertime, but it's still cute even in the winter. Plus, it has a killer view of Manhattan year-round.
I'm very much looking forward to experiencing winter in Berlin for the first time, but now that I've written this post I'm itching to return to NYC sometime soon. There's just something infectious about the city that never sleeps, even when it's freezing cold and overcast outside!
Tell me: What's your favorite place you've traveled to in the winter?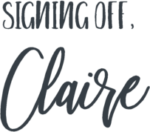 More posts you'll love:
Save this post to Pinterest!