Here are 29 of the most unique things to do in NYC. Most of these underrated activities will keep you entertained for a few hours and all are so fun!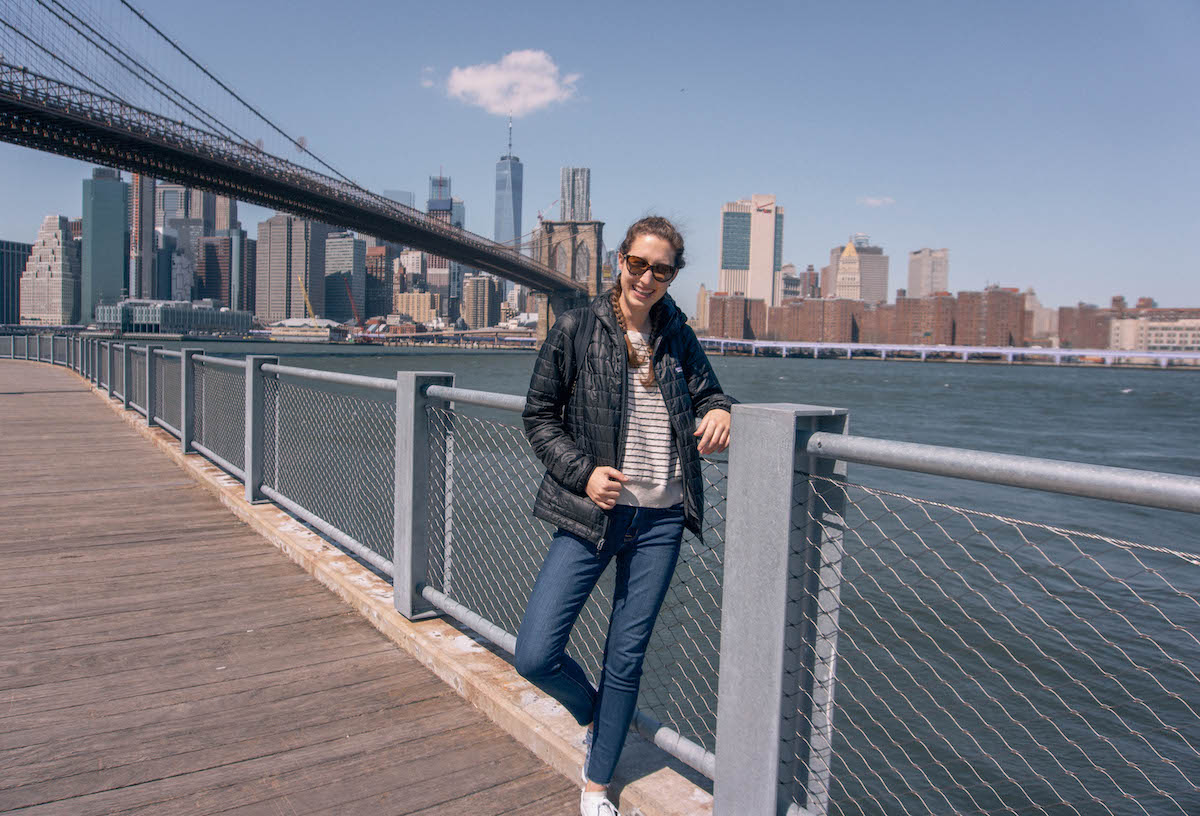 Many of the most popular attractions in the Big Apple really are great — The Met Museum of Art, Central Park, and the 9/11 Memorial, just to name a few. But if you're looking to experience a more authentic version of NYC or if you've been to the city before and are craving new adventures, it's time you got off the beaten path.
Having lived in New York City for three years, I can safely say I've seen and done a lot of non-touristy things that don't get as much attention as they should. Although if I'm being honest, a small part of me doesn't want to give away my favorite low-key spots in the city!
But because you're my favorite readers on the internet, I've gone ahead and jotted down my all-time favorite unique things to do in NYC that you need to squeeze into your trip. Most of the items on this list will keep you busy for a few hours at least, and I've done my best to note any free admission hours and things like that since saving money while still having fun on vacation is always a perk!
Unique Things to Do in Manhattan
Lots of NYC's hidden gems can be found on the island of Manhattan. Many of the city's best non-touristy attractions are found just around the corner from famous landmarks! Below are some of my favorite unique activities in Manhattan.
1. Oogle the Morgan Library's Collection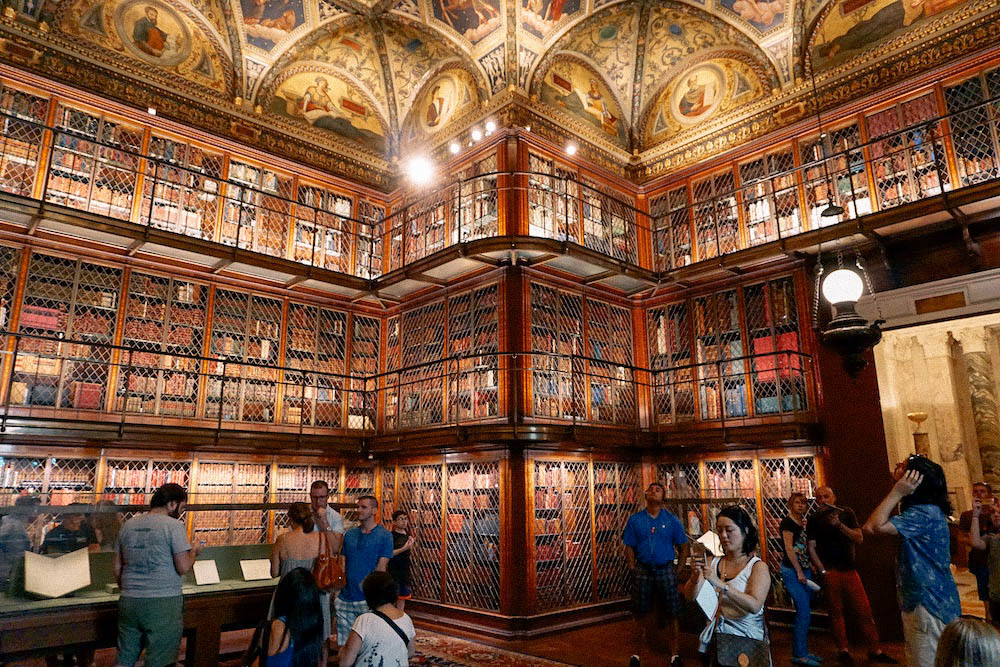 One of my all-time favorite museums, The Morgan Library & Museum is what I imagine the Beast's library in Beauty and the Beast would look like in real life. The museum is housed in what once was J.P. Morgan's private library and office. He was an avid collector of rare manuscripts, books, and other artifacts, and this museum contains a little bit of everything. If possible, I highly recommend taking a tour or snagging an audio guide since there are few signs in the library and office explaining their history (and this museum has a fascinating history!).
Read more: 5 Underrated NYC Museums to Add to Your Bucket List
2. Attend a Sofar Sounds Concert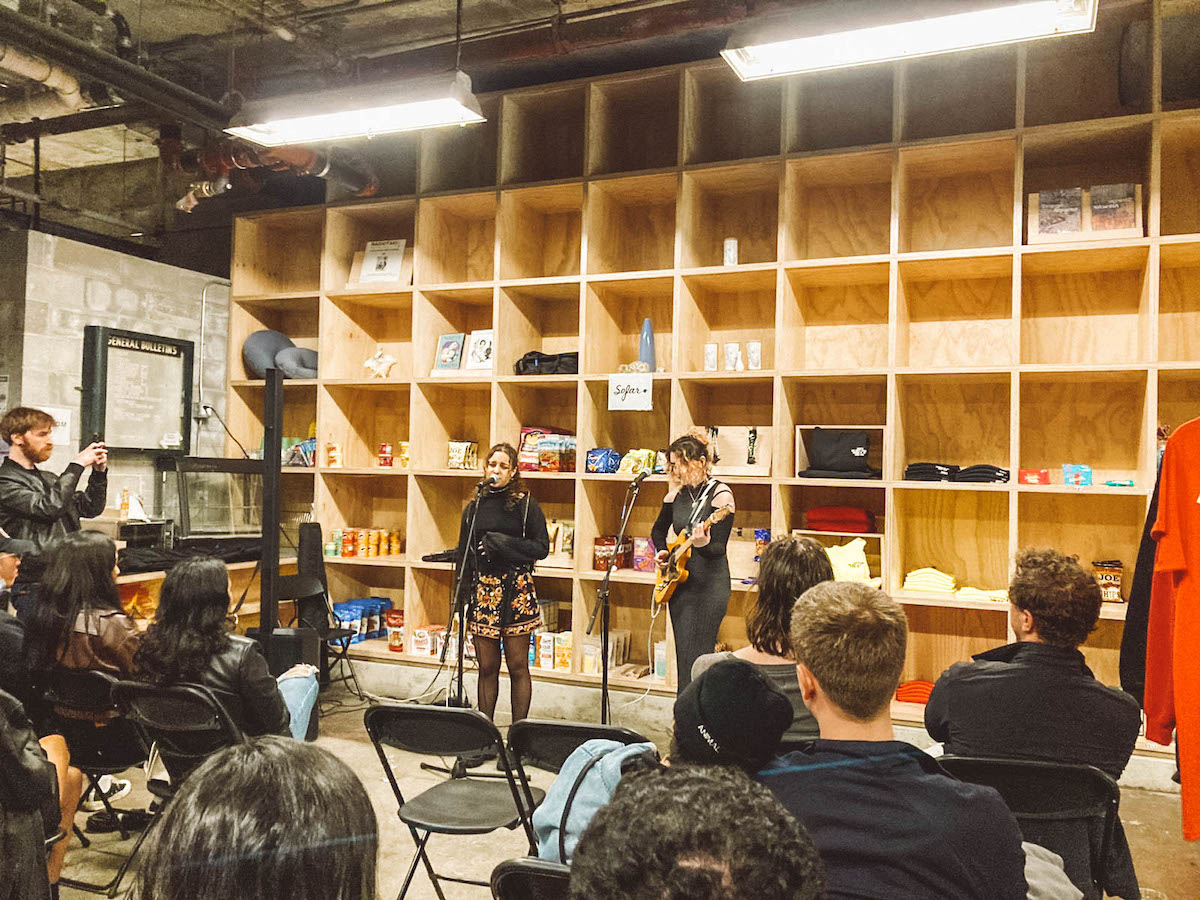 Sofar Sounds isn't your typical concert experience. When you buy your ticket (usually $20 to $30), you're provided with only the time and neighborhood of the concert. You're sent the exact address the day before the concert. Instead of performing in regular music venues, Sofar Sounds performers give intimate concerts in places such as co-working spaces, people's apartments, and office buildings.
Sofar Sounds concerts are usually BYOB and you should expect to sit on the floor. Bring a blanket or a pillow to sit on, and enjoy the unusual concert experience!
3. Tour the Morris-Jumel Mansion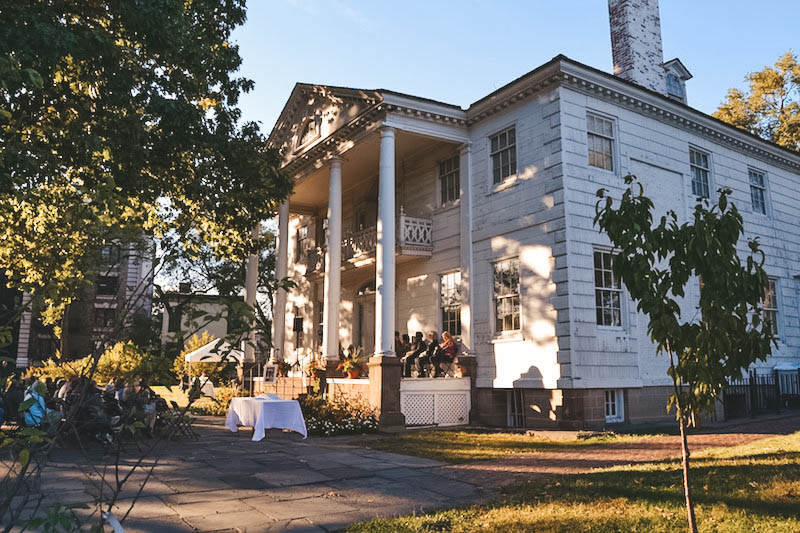 The Morris-Jumel Mansion is a true hidden gem in NYC. Despite being the oldest home in Manhattan, few people know it exists tucked away in Washington Heights. The mansion was completed in 1765 for British Colonel Roger Morris and originally rested on 135 acres of land (you can't buy that in NYC anymore!).
Morris and his family abandoned the mansion during the Revolutionary War. George Washington and his officers used the house as their headquarters for a brief period of time. In the early 1800s, the home was purchased by the French merchant Stephen Jumel.
A self-guided tour of this historic mansion touches on NYC's fascinating Revolutionary War history and beyond. After touring the mansion, be sure to explore Washington Heights further on foot as it's a lovely neighborhood!
4. Visit the Tenement Museum
If you're looking for unique museums in NYC, look no further than the Tenement Museum. Located in the Lower East Side, the Tenement Museum is dedicated to sharing the stories of the immigrants whose tireless work shaped NYC into the city it is today.
What makes the Tenement Museum so special is that it's ever-changing. The museum is housed in a former tenement museum, and the rooms are periodically redecorated to reflect how real immigrants would have lived throughout different periods of NYC's history.
The Tenement Museum shares the true stories of real immigrants to New York. The museum is based on primary resources, so you truly feel like you're getting to know the history of the city from the people who lived before you.
5. Go Thrift Shopping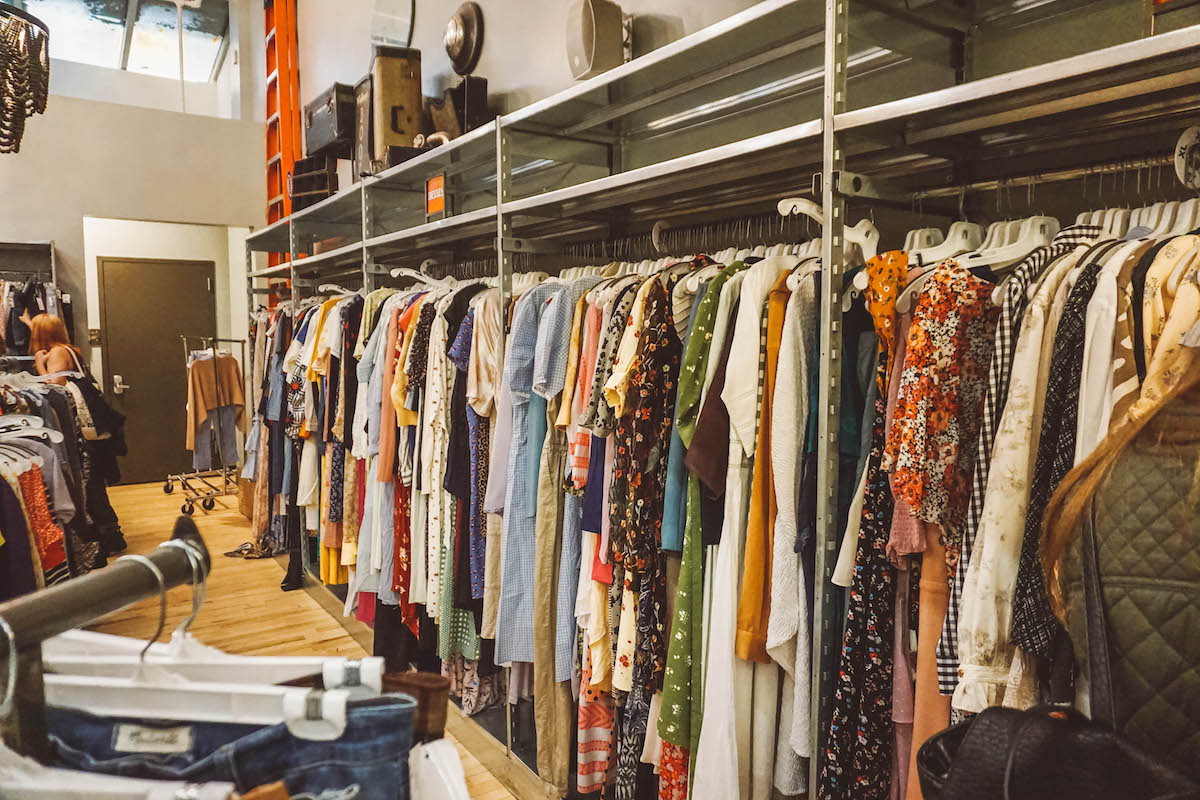 If you're a local, thrift shopping probably doesn't seem like an unusual thing to do in New York City. But if you're just visiting the Big Apple, you may not have thought to hit up the city's many thrift stores. NYC is chock full of them! Bigger chains to know about are Goodwill, The Salvation Army, and Buffalo Exchange. However, there are local second-hand stores in every neighborhood of the city.
My friends and I would always go thrifting in the swankier neighborhoods of NYC (Upper East Side, Chelsea, etc) because that's where you can find really nice clothing at a discounted, second-hand price.
6. Travel to France at Albertine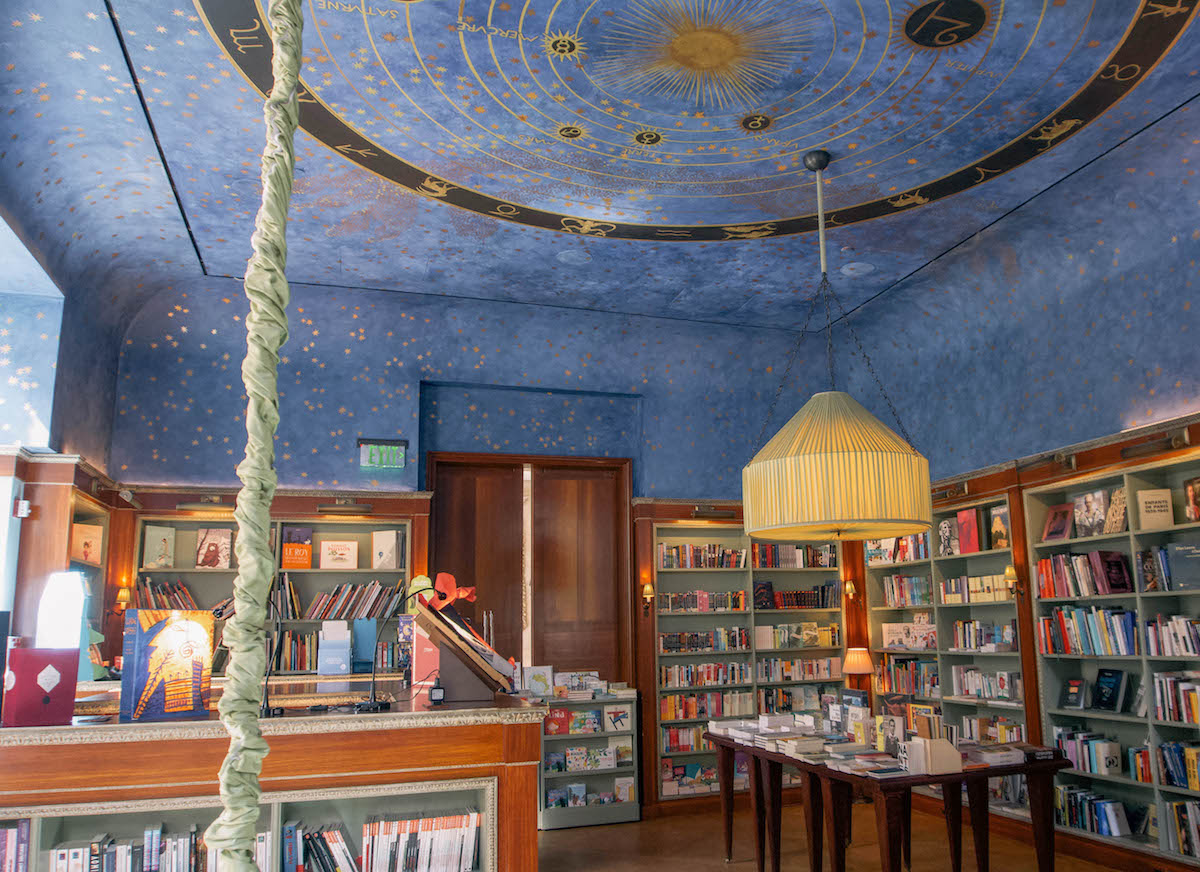 Francophiles, listen up! The Albertine is the only bookstore in NYC that's devoted to books in French and English. It's housed in a gorgeous Italian Renaissance-style mansion on Fifth Avenue, just down the street from The Met. Be sure to visit the second floor, where you'll find a stunning mural on the ceiling that depicts an array of constellations, stars, and planets — it's worth visiting this bookstore just to see it!
This is one of the more unique things to do in NYC, and I love taking friends here just to admire the architecture. I don't speak French, but I love the Albertine!
7. Visit the Cooper Hewitt Smithsonian Design Museum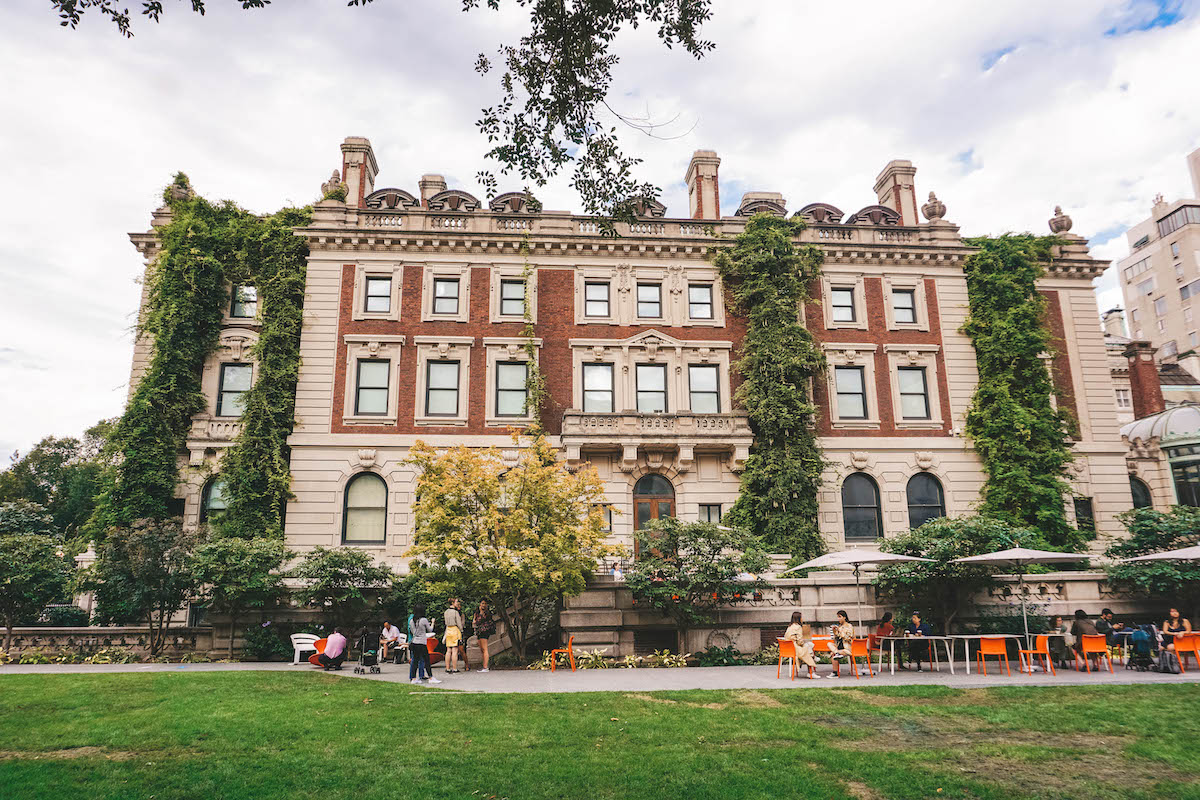 Unless you're a design buff, I doubt you've heard of this unique NYC museum. It's situated along Museum Mile within walking distance of The Met, but it doesn't get the same attention as its more famous neighbor.
The Cooper Hewitt Museum explores 30 centuries worth of design — although the rotating exhibits only show a small fraction of the 200,000+ objects in the museum's collection. The museum building itself is also lovely, and I highly recommend resting your feet in the garden if the weather is nice.
Tip: This museum is pay-what-you-wish every Thursday through Monday between the hours of 5pm to 6pm.  
8. Experience Sleep No More
Sleep No More is an immersive theater experience set in a former Chelsea hotel. The performance is an interpretation of Shakespeare's Macbeth. However, the performers don't speak any lines. And you're not an audience member, you're a participant.
Upon entering the Sleep No More venue, you're given a mask to wear (don't worry, you'll be able to see!) and separated from your group. At your pre-booked time slot, you're let into the hotel and are given free reign of the place.
The Sleep No More performers will already be in action by the time you enter the building. You can follow any performer you want and can break off from them at any point to follow another. The entire theater experience spans multiple floors of this old hotel, and exploring the building alone is an experience in itself! This is one of my all-time favorite unique experiences in NYC!
Tip: Wear tennis shoes! You'll be doing some running.
9. Go on a Walking Tour of Harlem
Harlem isn't exactly an off the beaten path NYC attraction seeing as nearly 200,000 people live in this neighborhood — but few tourists make the trek up to Harlem. Maybe it's the distance from downtown Manhattan, maybe it's the lasting stigma that Harlem is an "unsafe" neighborhood.
Whatever the reason, Harlem absolutely deserves to be on your NYC bucket list. It's a fascinating neighborhood with a rich history that stretches back more than 400 years. I highly recommend taking the Free Tours by Foot Harlem Tour (not sponsored!). This is an especially great tour to take if you're interested in learning more about NYC's Black history.
10. Listen to Concerts in the Park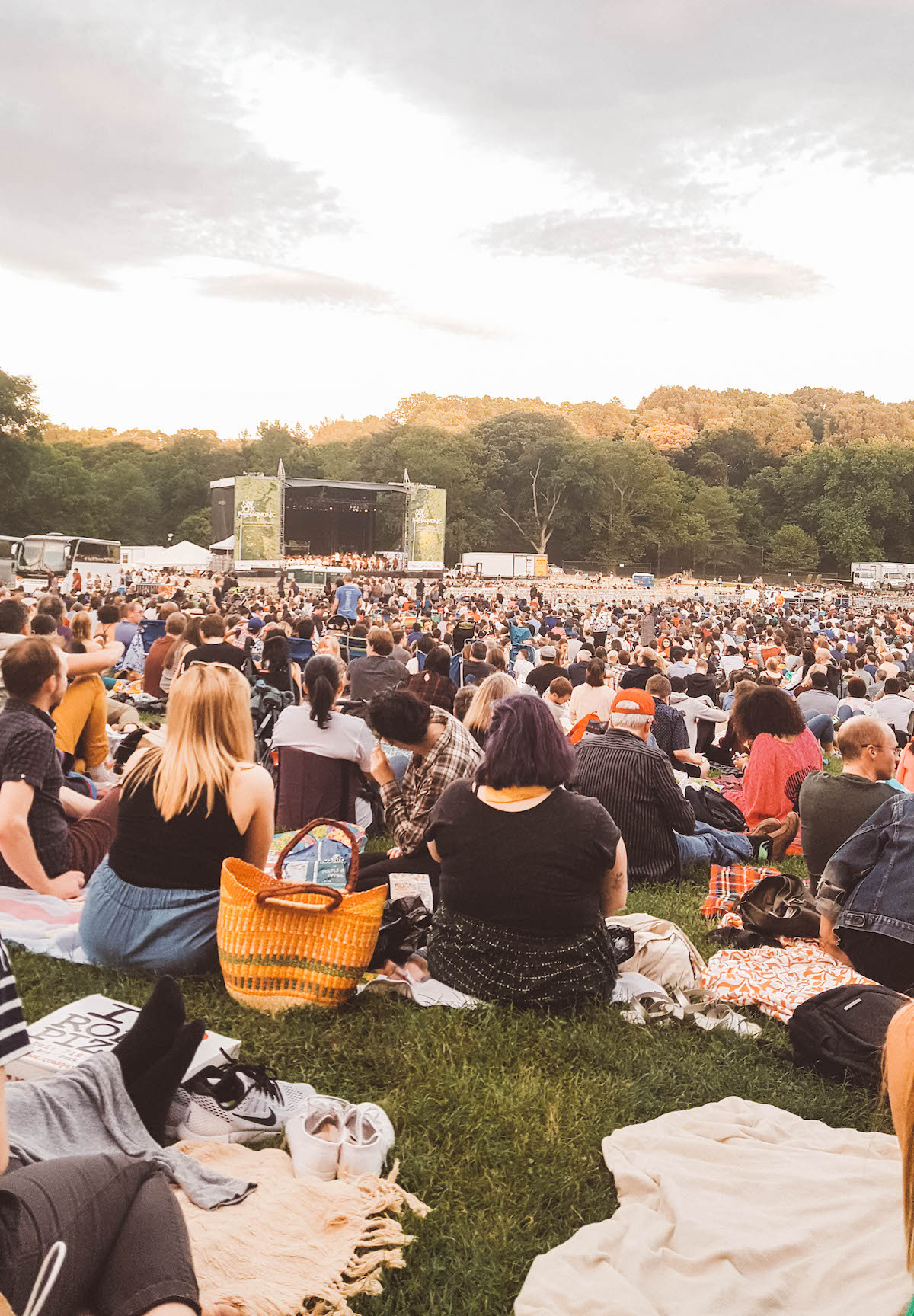 A wonderful non-touristy thing to do in NYC is attend a concert in one of the city's many parks. NYC Parks puts on dozens of free concerts each year, and the New York Philharmonic also does some incredible concerts. I especially loved the Philharmonic's July 4th concert in the park — it's a night I'll never forget!
11. Visit the Met Cloisters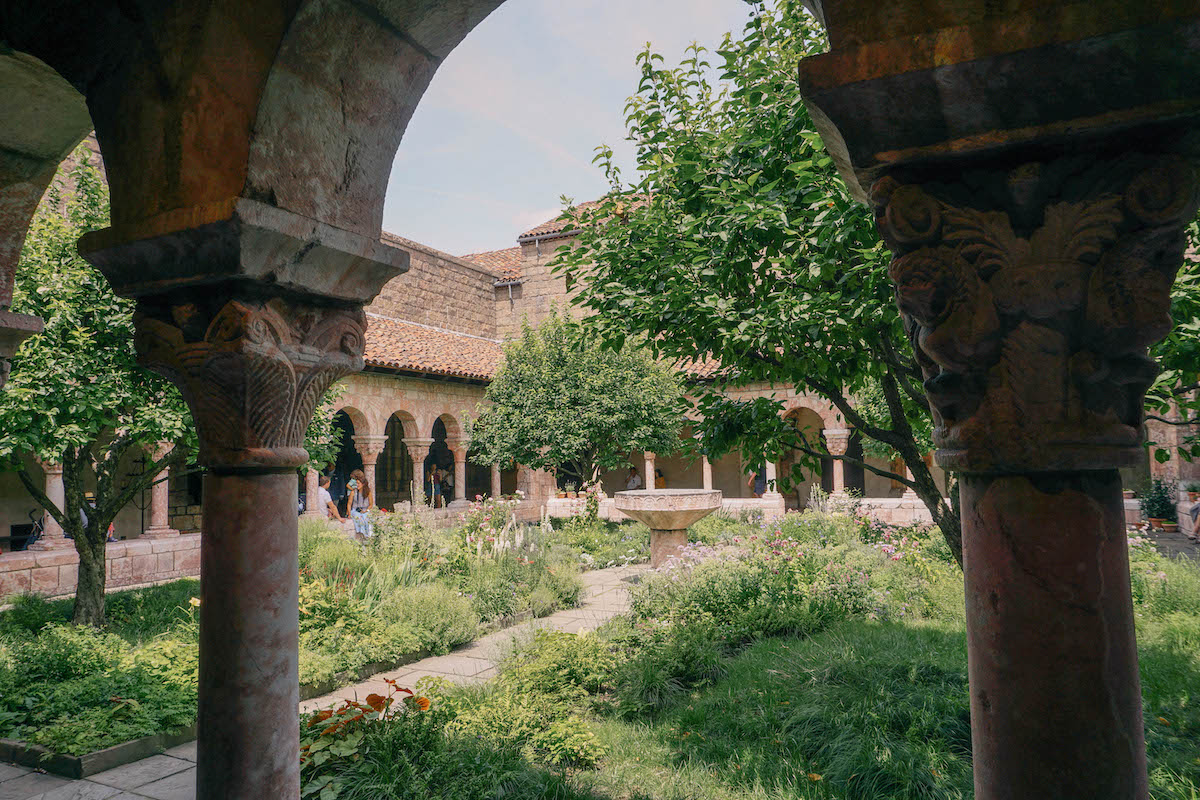 The Met Museum on Fifth Avenue is always bursting with visitors during the summer and holidays, but few visitors know about its sister museum, The Met Cloisters. Located in Fort Tryon Park, the Cloisters are home to around 2,000 works of art from Medieval Europe and feature three stunning gardens planted in accordance to horticultural manuscripts from that time period.
Normally, I find medieval art extremely boring — the Madonna and child motif interests me for only so long. But I love the Cloisters; this museum manages to display medieval artwork and history in a way that gets me excited to see more. Some parts of the museum feature entire rooms that were salvaged from European cathedrals about to be demolished. The Met Cloisters feel like they're part-museum, part-medieval castle and I highly recommend visiting. 
12. Visit the Alexander Hamilton U.S. Custom House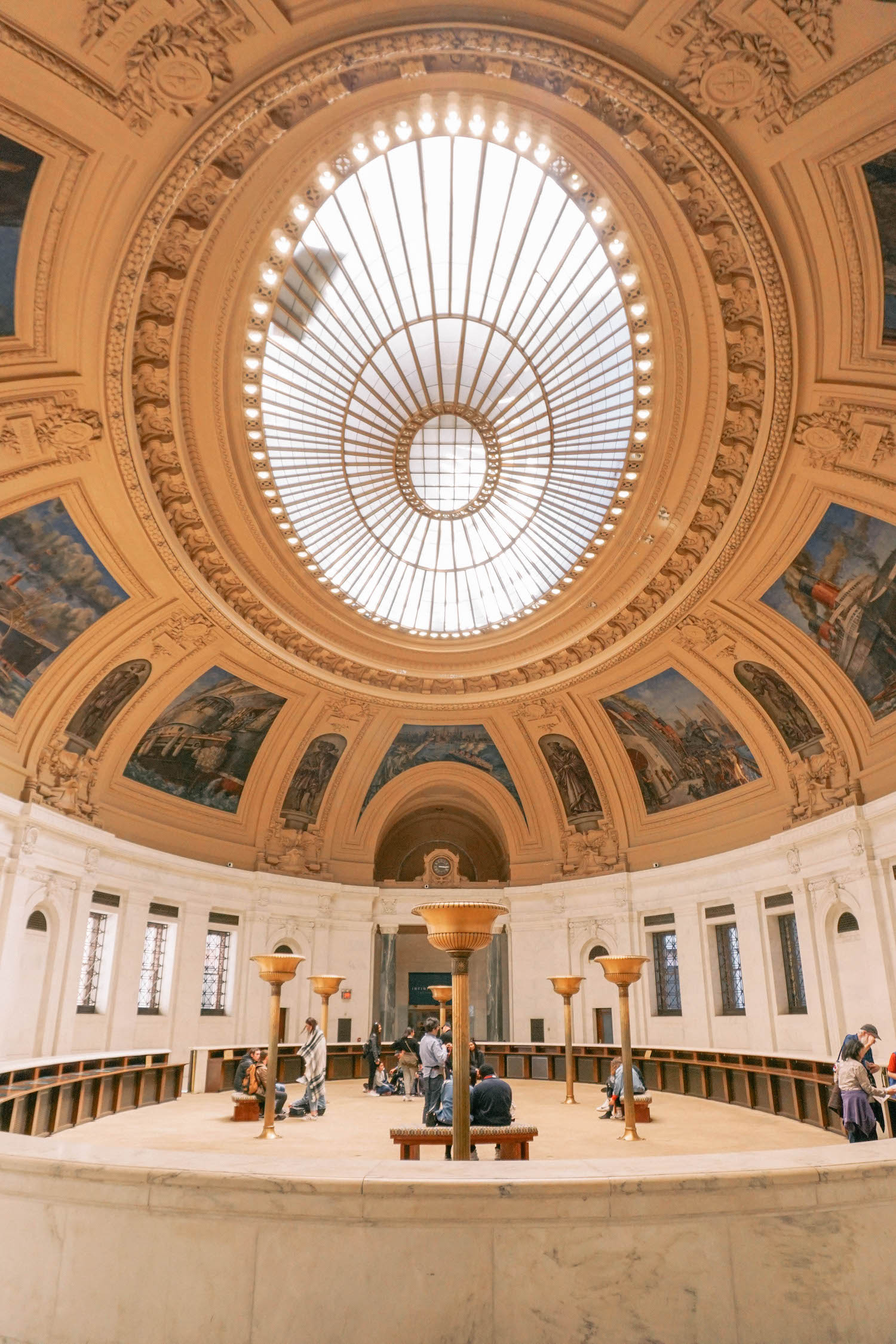 Built in 1907, the Alexander Hamilton U.S. Custom House sits on Bowling Green, the nation's first parade ground and park. The building is absolutely massive, and both the interior and exterior architecture is amazing. The rotunda inside is decorated with a huge mural and is well worth the trip inside.
The National Museum of the American Indian is also housed in the Custom House and is free to enter. I really enjoy this museum, and it's a great way to spend two to three hours if you're in the Financial District.
13. Walk Through Central Park North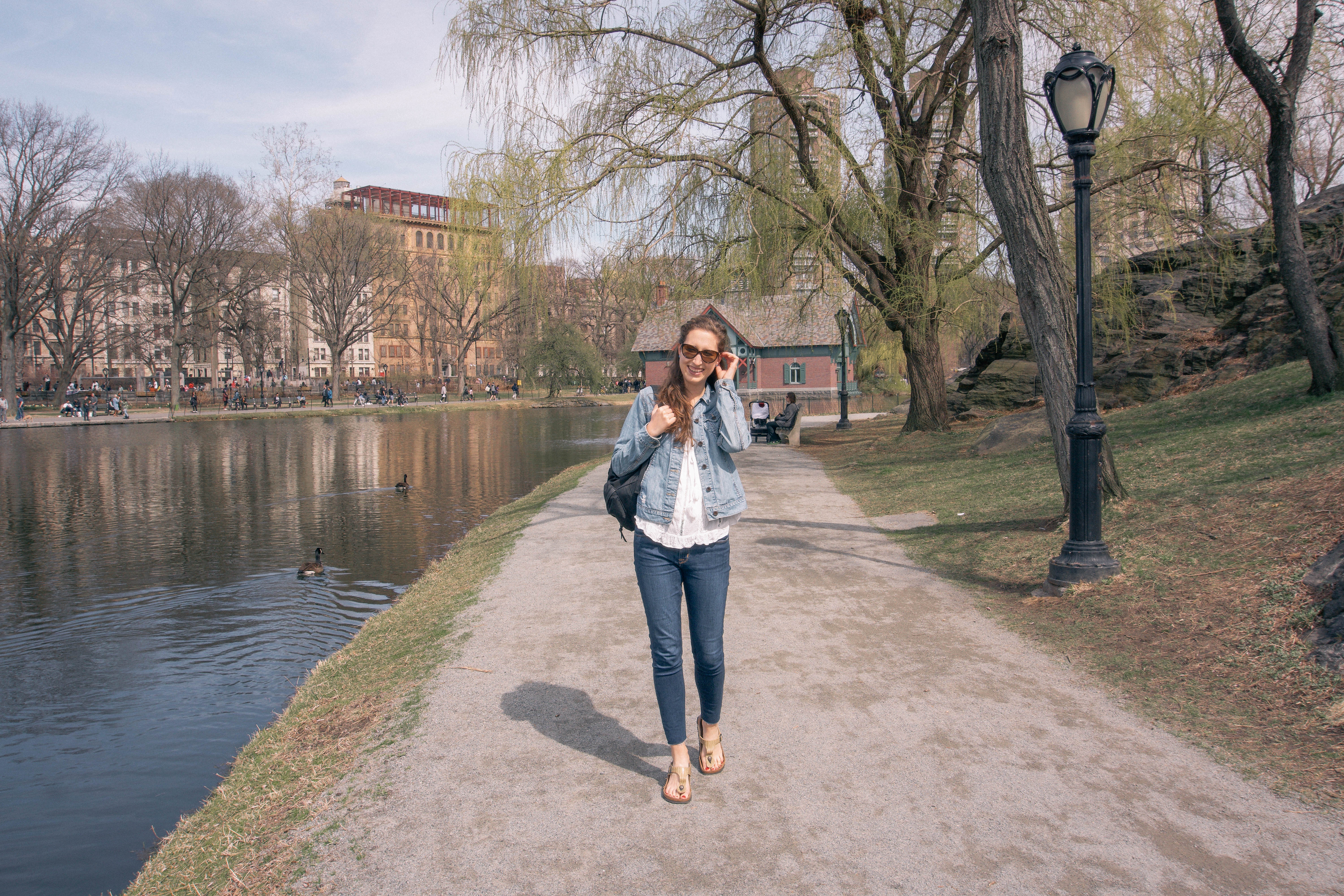 I don't care how many times you've visited NYC before; Central Park is a must every time you're in the city! Most visitors flock to southern Central Park to see Strawberry Fields, Bethesda Fountain, the Loeb Boathouse, and other popular sites. But if you want to enjoy Central Park like a local, head north of the reservoir for more open green space.
My favorite spot in the northern part of the park is the Conservatory Garden (an oasis in the summertime!). The Harlem Meer is a picturesque pond worth strolling along, and the North Woods is the most nature you're going to see while in the city.
Read more: A Quick(ish) Guide to Central Park
14. Spend the Day on Governors Island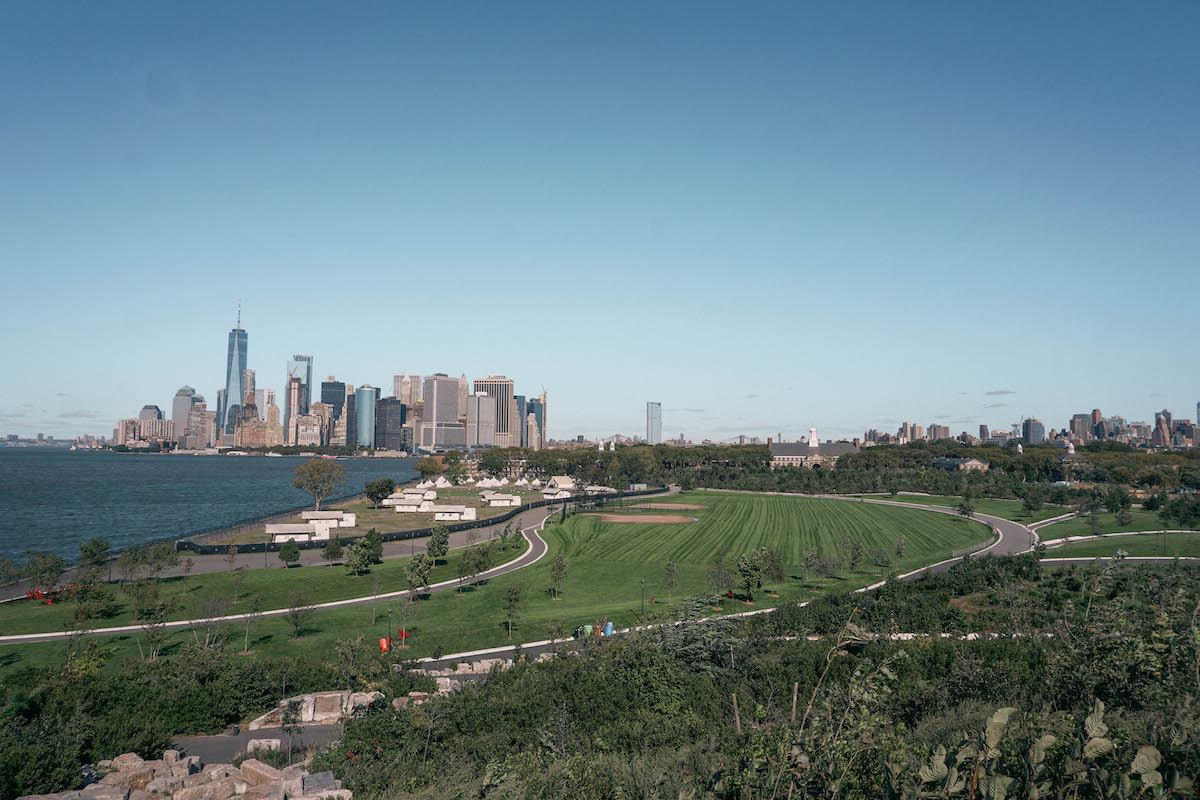 Governors Island is NYC's best kept secret. It's one of those places that most locals know about, but few bother to check out — their loss! Governors island is just 172 acres and is a 15-minute ferry ride from southern Manhattan. Until the 1990s, it was an active military base and then home to the Coast Guard.
There's an old prison and fort still on the island, as well as dozens of houses. Rotating art exhibits are on display in the houses along Colonel's Row, and National Park Rangers man the fort and give free tours. Once you've seen the main sites of the island, claim a hammock in the hammock grove and chill out for a bit. Or grab a light bite from one of the food trucks on the island. Give yourself the better part of a day when you visit; it's a great place to relax!
Read more: What to See and Do on Governors Island
15. Walk the Manhattan Bridge
Although extremely touristy, walking the Brooklyn Bridge is one of my favorite things to do in NYC in the summer. But on days when I don't make it to the bridge until later in the day or I simply can't stomach the thought of walking the bridge with hundreds of my closest friends, I'll walk the Manhattan Bridge instead.
Although not quite as pretty as the Brooklyn Bridge, the Manhattan Bridge is the bright blue bridge a little further upriver. It's typically much less crowded than the Brooklyn Bridge and it takes you to the heart of DUMBO (which you should also explore while you're on that side of the river). While walking the Manhattan Bridge, you'll get a fabulous view of the Brooklyn Bridge and the New York skyline.
Tip: I recommend starting on the Manhattan side and walking towards Brooklyn, as the Brooklyn side is more scenic.
16. Grab Some Food at Gansevoort Market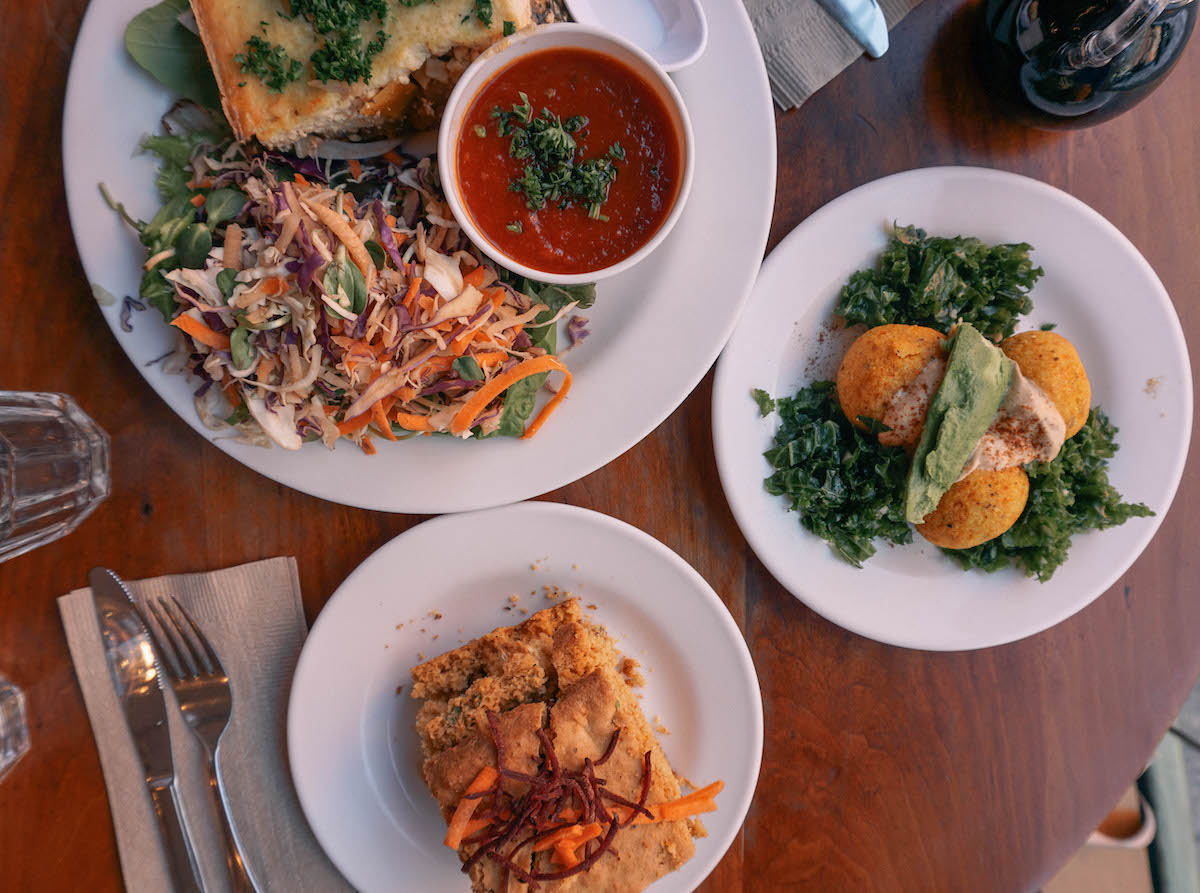 Gansevoort Market is a food hall with lots of great food options and far fewer crowds than the more popular Chelsea Market. (Gansevoort Market is only a food hall, though, whereas Chelsea Market has lots of food options and some local shops.) My advice is to hit up Gansevoort Market for lunch and head over the Chelsea Market to do some window-shopping.
17. See a Show at the Upright Citizens Brigade
UCB puts on affordable (and hilarious) sketch, stand-up, and improv shows throughout the week. Shows are typically an hour, and each show features a different performer or group. Space is fairly limited, which makes UCB shows feel more intimate and real. If a Broadway show isn't within your budget or you simply want to do something a little different while you're in New York, buy tickets for a comedy show here. You won't regret it!
Read more: 10 Ways to Enjoy NYC's Nightlife Without Going to a Bar
18. Visit the Frick Collection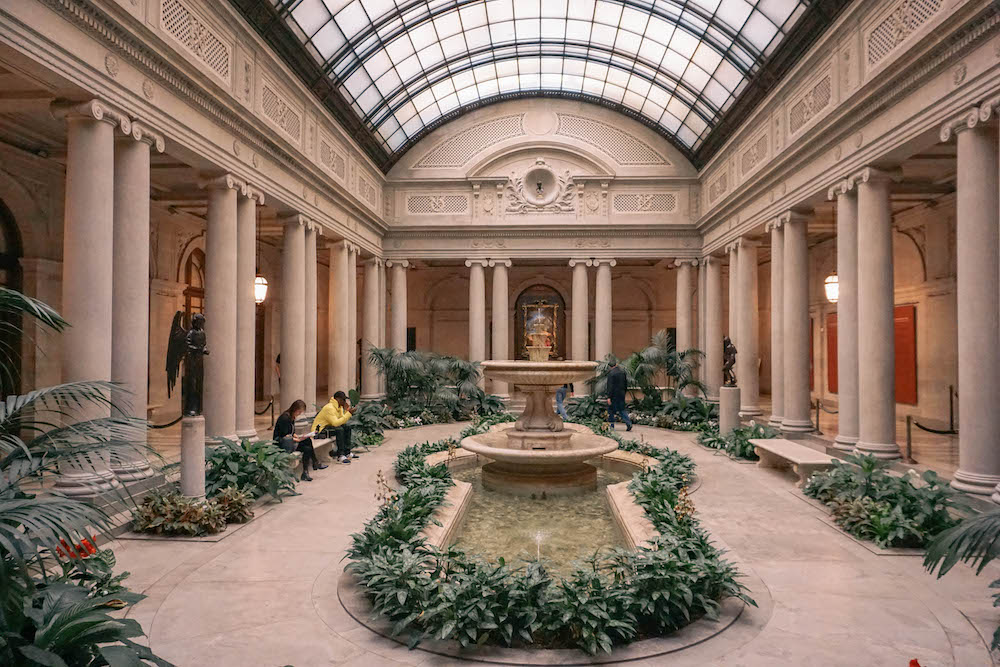 The Frick is my favorite underrated museum in NYC. The Frick Collection was the property of Henry Clay Frick and is housed in his Fifth Avenue Mansion. This is the perfect art museum for people who hate art museums, as the pieces are displayed throughout the house as if someone still lives there.
Each room is furnished just as it was in Henry Frick's day, and visitors are given a complementary audio guide. You can listen to information about both the home and the artwork, and because there are no placards to read you don't have to deal with people standing right in front of the paintings while they read the fine print.
Tip: The Frick has pay-what-you-want admission on Wednesday afternoons, so definitely take advantage of that deal if possible.
19. See the Irish Hunger Memorial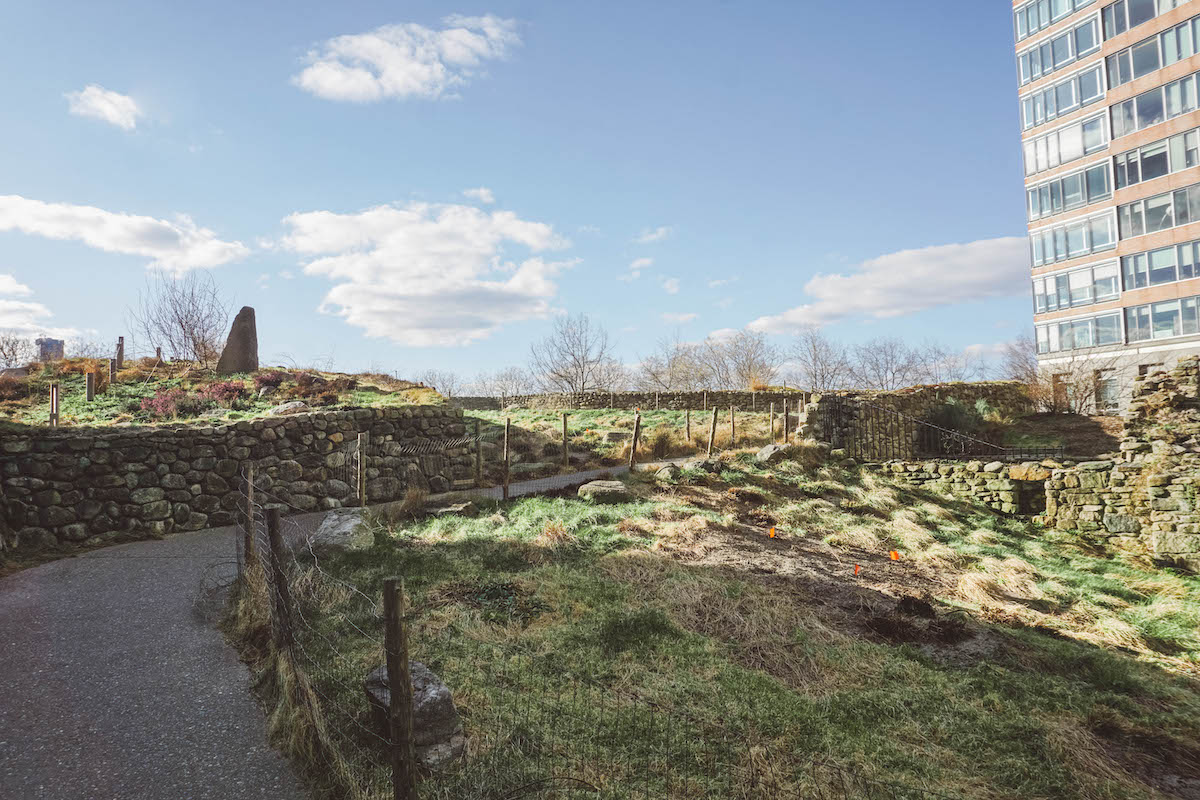 An often overlooked attraction in FiDi, the Irish Hunger Memorial is totally different from every other memorial I've seen. It's a .5-mile park a few blocks from the One World Trade building, and it was designed to look like an Irish hillside. Its design features an abandoned cottage, stone walls, and potato fields.
The memorial contains stones from each of the 32 counties in Ireland and is raised above street level. Although you won't spend much time here, I wanted to mention this place as it's incredibly thought provoking and quite beautiful, although sad to visit. 
Unique Things to Do in Brooklyn
Visitors to the Big Apple seem to have finally gotten the memo that NYC extends beyond Manhattan — hallelujah! Some of the more unique stuff to do in NYC can be found in Brooklyn; and no, you don't have to trek to the edges of the city's limits to find these attractions! Many of NYC's hidden gems can be found just a few subway stops away in neighboring Brooklyn.
20. Visit the Brooklyn Museum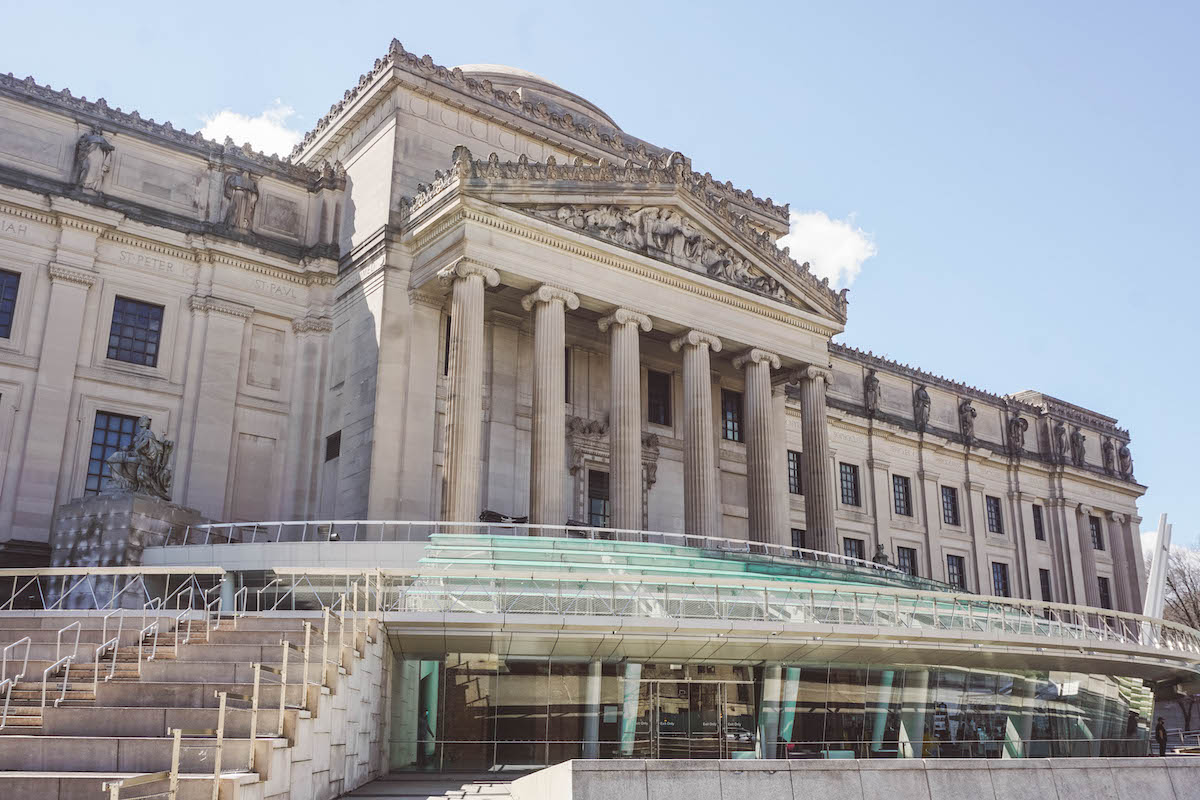 The Brooklyn Museum is the second largest museum in NYC (in terms of physical size), and it reminds me of The Met in many ways. It's an art museum, but its exhibits showcase a little bit of everything—ancient Egyptian mummies, more traditional oil paintings from Europe, various textiles, and so on.
My favorite exhibit is called "The Dinner Party," which is a piece of feminist art from the 1970s. It's set up as a huge banquet that represents 39 influential women throughout history. If you need a good dose of girl power, definitely check out this exhibit.
21. Slurp an Egg Cream at Brooklyn Farmacy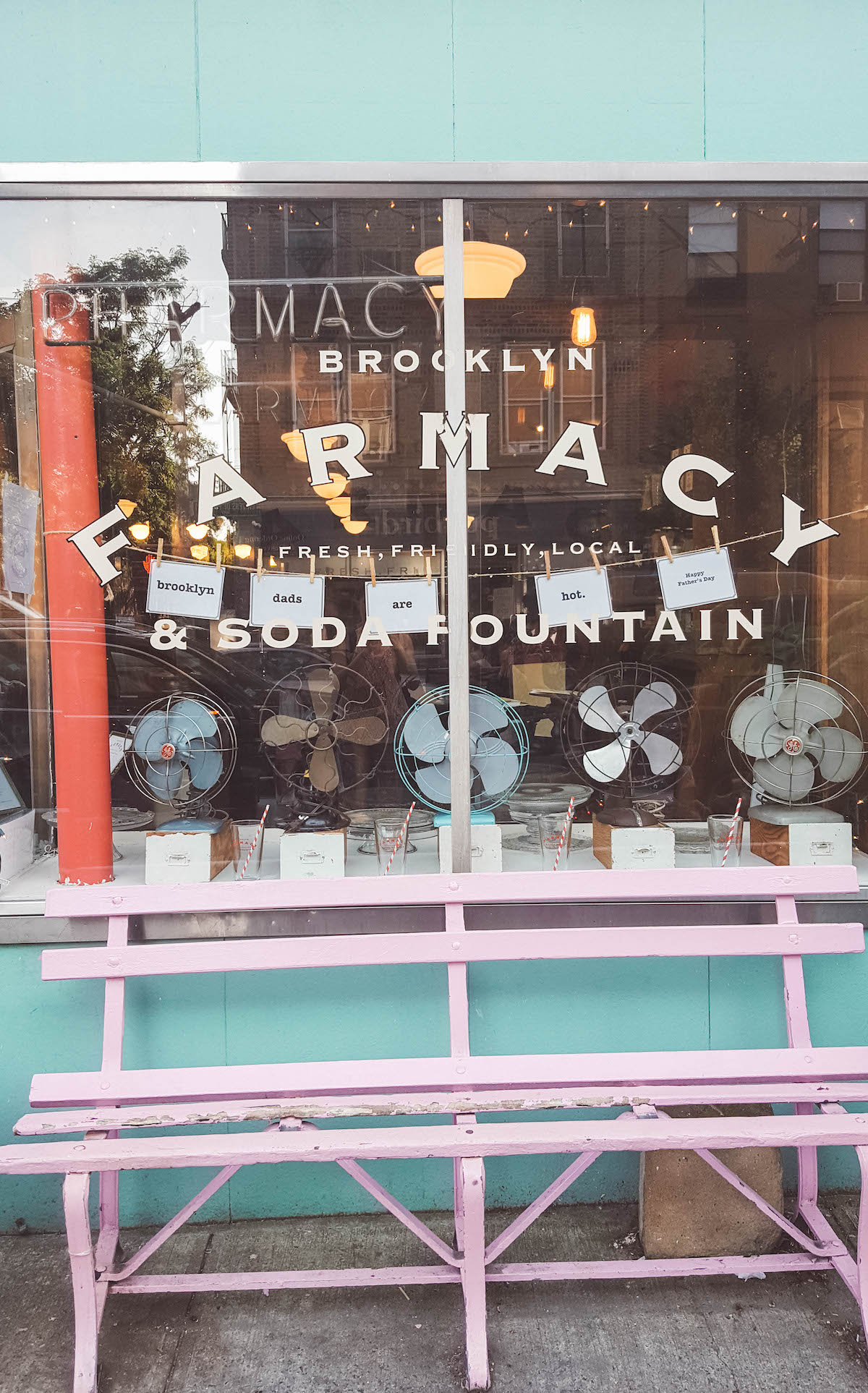 A trip to the Brooklyn Farmacy and Soda Fountain will definitely take you off the beaten path in NYC. This old-time soda fountain isn't as old as you'd think! It was opened in 2010 but is housed in a 1920s pharmacy.
The original apothecary paraphernalia still lines the walls of this soda fountain, giving it an authentic vintage flair you won't find elsewhere in the city. Be sure to order an egg cream, a unique beverage that blends chocolate or vanilla syrup, soda water, and milk. Or, play it safe and order an ice cream sundae!
22. Walk Through Prospect Park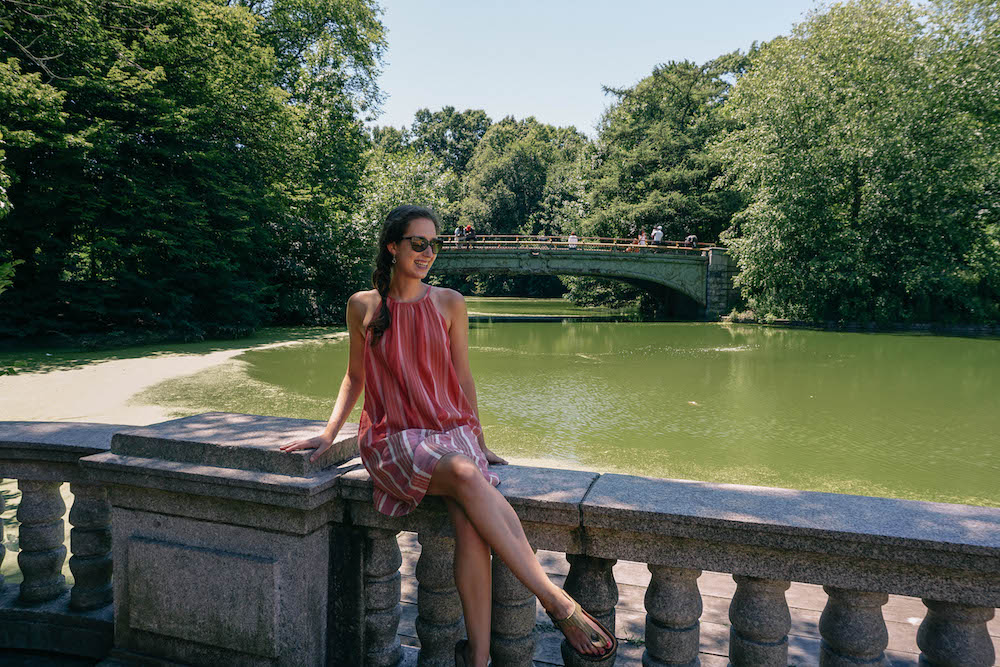 Central Park's Brooklyn cousin, Prospect Park is bursting with locals come summertime. Unlike Central Park, Prospect Park doesn't feel planned or over manicured. It reminds me of the parks I walked through in London — lovely, with lots of open green space and people laying out on blankets.
On the weekends, there's a huge farmers market at the entrance of the park, which is easily my favorite in all of NYC. The Prospect Park Zoo is quaint, but worth visiting if you're in the area with kids. During the warmer months, there are lots of concerts at the bandshell (including a truly phenomenal free performance by the New York Philharmonic Orchestra for the Fourth of July!). 
23. See What's Blooming at the Brooklyn Botanic Garden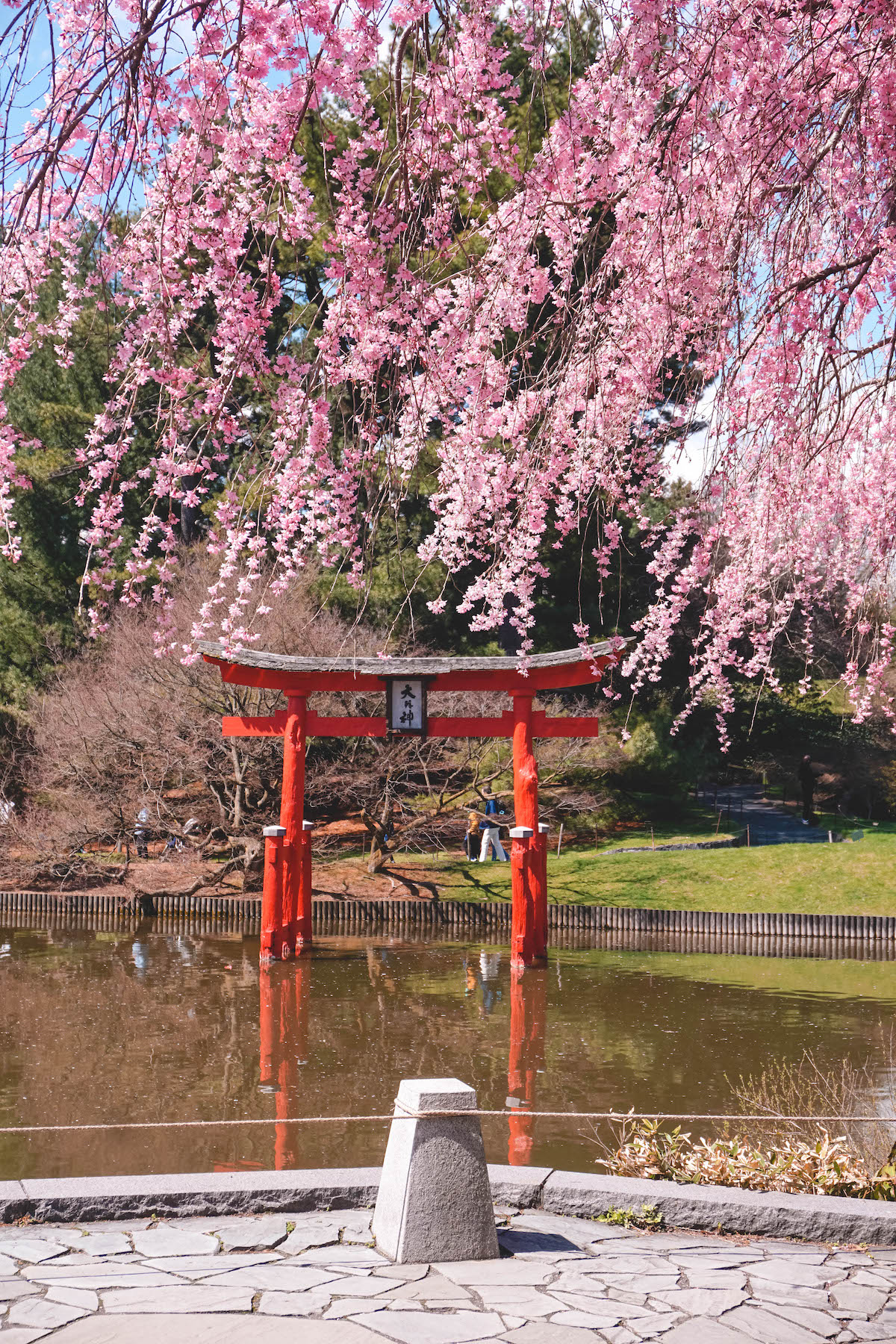 While you're in the Prospect Park area, swing by the Brooklyn Botanic Garden and explore for a few hours. I've visited both the Brooklyn Botanic Garden and the New York Botanical Garden in the Bronx, and I really can't pick a favorite. But since this is a list of non-touristy things to do in NYC, I wanted to mention the Brooklyn Botanic Garden since I feel like it doesn't get enough love from visitors!
The Brooklyn Botanic Garden is broken up into smaller, regional gardens. The desert pavilion is my favorite during the spring and fall when it's chillier outside, and during the summer nothing makes me happier than a stroll through the Japanese garden. Give yourself at least four hours to visit since the grounds are large!
24. Explore Historic Green-Wood Cemetery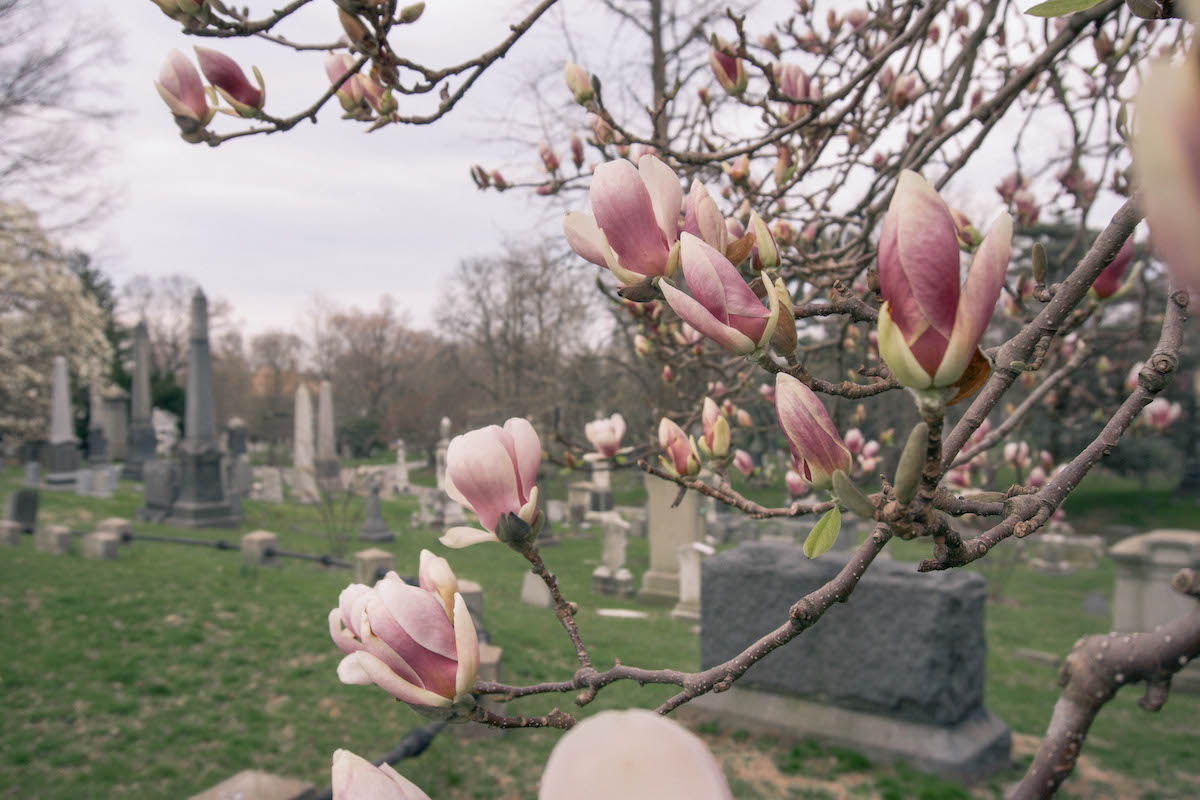 Green-Wood Cemetery was founded in 1838 and by the 1860's it was one of the most popular tourist attractions in the US (second only to Niagara Falls!). It's a Revolutionary War site (the Battle of Long Island took place here), and the cemetery spans 478 acres. Boss Tweed and Leonard Bernstein are buried here, as are Louis Comfort Tiffany and many Civil War generals. The grounds here are stunning year-round, and I highly recommend taking a tour when you visit otherwise it's impossible to understand what all you're admiring.
Unique Things to Do in the Bronx
Jennifer Lopez, Edgar Allen Poe, W.E.B Du Bois — the list of famous Bronx residents goes on and on. Much like Queens, few visitors bother taking the subway up to the Bronx but if you're looking to get off the beaten path in NYC, it's the place to go. Below are some unusual things to do in New York City that you'll only find in the Bronx. 
25. Eat Real Italian Food on Arthur Ave
If you're visiting NYC, chances are good that Little Italy is on your bucket list. But if you're looking for great Italian food and baked goods at a reasonable price, allow me to point you further north to Arthur Avenue. Located in the Bronx, Arthur Ave is NYC's real Little Italy.
On Arthur Ave, you'll find Italian grocery stores, bakeries, markets, butcher shops, and so many restaurants. It typically doesn't get too crowded, as many New Yorkers don't even realize how incredible this place is! If you trek all the way up to Arthur Ave, stop by the New York Botanical Garden or the Bronx Zoo while you're there and make a day of it. This area of the city feels so different from Midtown Manhattan!
Read more: A Quick Guide to Arthur Avenue 
Unique Things to Do in Queens
If you're looking for non-touristy things to do in NYC, head to Queens! I lived in New York for three years and I'm embarrassed to say that I rarely made the trek out to Queens. However, some of the most unique things to do in NYC can be found in Queens and there are so many more area I want to explore in this beloved borough.
26. Order Cheap Eats in Flushing's Chinatown
Looking at a map of NYC, you'd probably think that Flushing, Queens is super far from Manhattan…and you'd be right. But I wouldn't recommend a trip to Flushing if it wasn't worth your time! Just like Arthur Ave is New York's real Little Italy, Flushing is the real Chinatown. If you want seriously good Chinese food, come here. There are tons of local bakeries and restaurants here, and everything is SO cheap.
After you've eaten your fill, head over to the Flushing Meadows-Corona Park, which was the site of two World's Fairs (there's a giant globe in the center of the park that's definitely worth seeing). The park is also home to The Queens Museum; I won't lie, this isn't my favorite museum ever, but I think it's just personal preference. The friend I visited with really enjoyed the museum, so I think it's worth visiting while you're in the area. Tickets are cheap, so you might as well pop in!
Unique Things to Do Near NYC
Yes, I know this is a list of unique things to do in NYC, but I figured you wouldn't be mad if I threw a couple day trips onto the list. There are many more unusual things to do around NYC, and I thought they deserved a spot on this list too!
27. Visit the Dueling Grounds Where Hamilton Died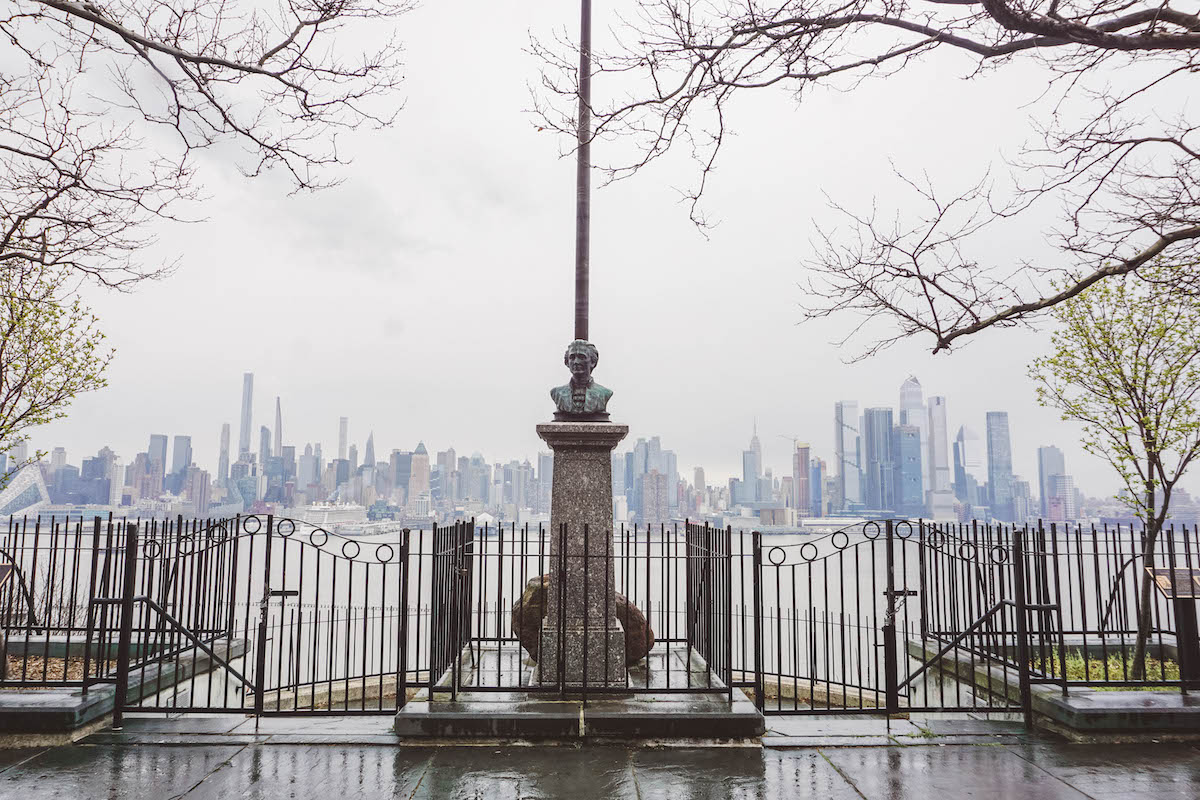 Long before Hamilton the musical was popular, I visited the dueling grounds where Aaron Burr shot Alexander Hamilton on a daily basis. No, I'm not a Hamilton fanatic — I lived just down the street from here!
The Burr-Hamilton duel took place in Weehawken, NJ on July 11, 1804. Today, the dueling grounds are marked simply by a plaque on a residential street. The dueling grounds are on a high hill above the Hudson River, and the view of the NYC skyline from here is incredible.
To get to the dueling grounds: Take bus 165 or 166 from the Port Authority Bus Terminal on 8th Ave and get off at the stop called Boulevard East at Bonn Place. I recommend visiting during the work week to avoid the worst of the traffic in the Lincoln Tunnel. If you time it right, you can zoom through the tunnel and get to the dueling grounds in about 15 minutes!
28. Take a Day trip to Long Beach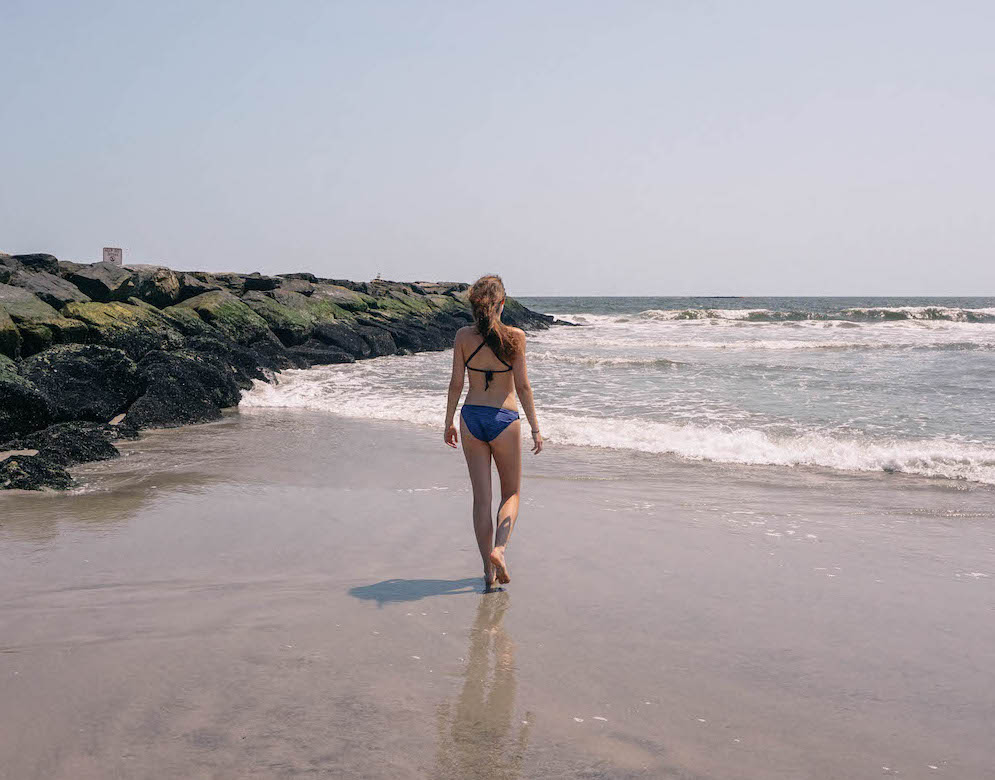 Long Beach is a quick and easy day trip and a fun non-touristy thing to do in NYC during the warmer months. The beach is mostly white sad, and there's a long boardwalk with plenty of food and drink options. Be sure to get to the beach early so you can claim a good spot in the sand!
29. Take a Day Trip to Beacon, NY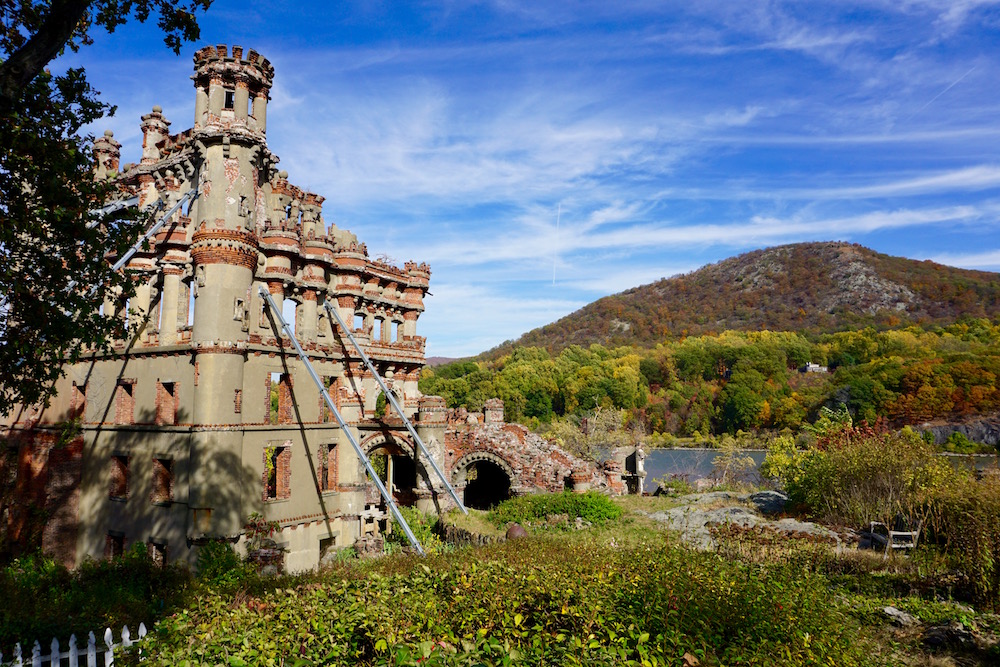 Beacon, NY is a postcard-worthy town on the banks of the Hudson River just 90 minutes north of NYC. The train ride up to Beacon is quick and painless, and the views from the banks of the river are unparalleled.
A trip to Beacon includes a tour of the "castle" on Bannerman Island (accessible only via boat, so you have to sign up for a tour), window shopping along Beacon's main street, and a visit to the Dia art museum. Or, skip all that and go hiking in the area instead! The region is known as the Hudson Highlands and is especially beautiful in the summer and fall.
Go Off the Beaten Path in NYC!
No matter how many times you've visited NYC, I guarantee there are SO many more unique experiences to be had. Whether you're interested in museums, local culture, historic sites, or just want a really good meal, once you get off the beaten path you'll discover a whole new side of the city you didn't know was there.
If you enjoyed this list of hidden gems in NYC, be sure to leave me a comment below and also follow me on Instagram to keep up with my travels!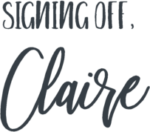 More NYC Posts You'll Love:
Save this post on Pinterest!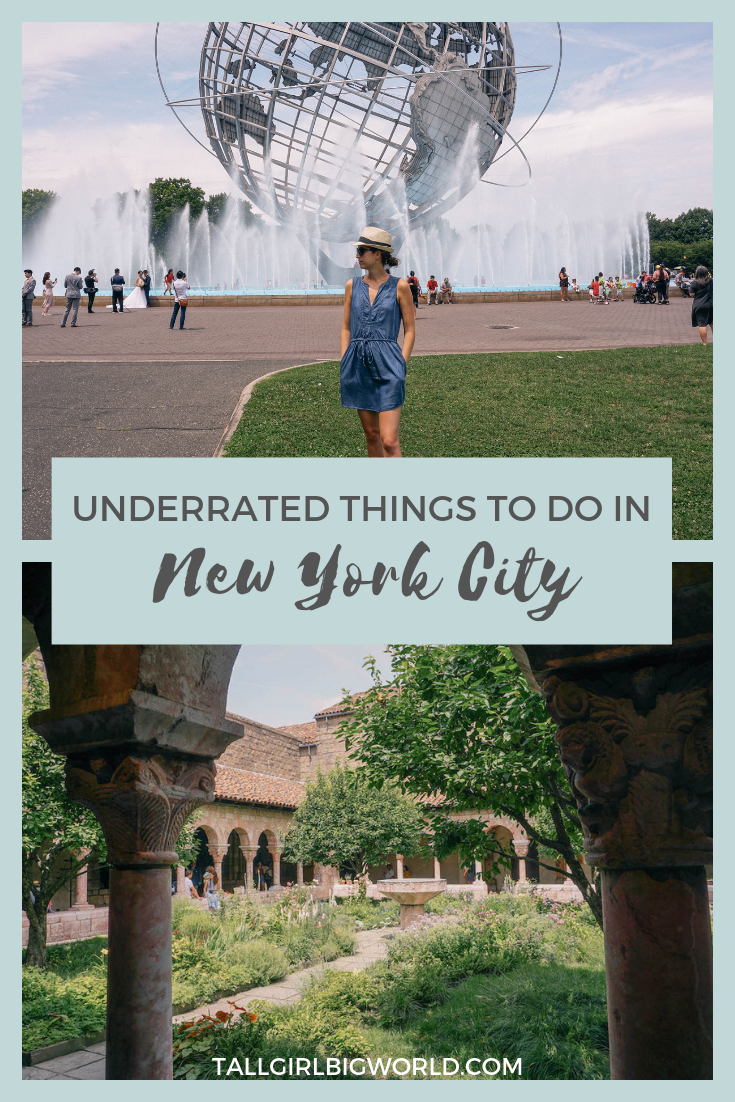 This post was updated February 2022.