There's nothing quite like fall in NYC! Here are my favorite fall activities in NYC that I recommend to all my friends and family.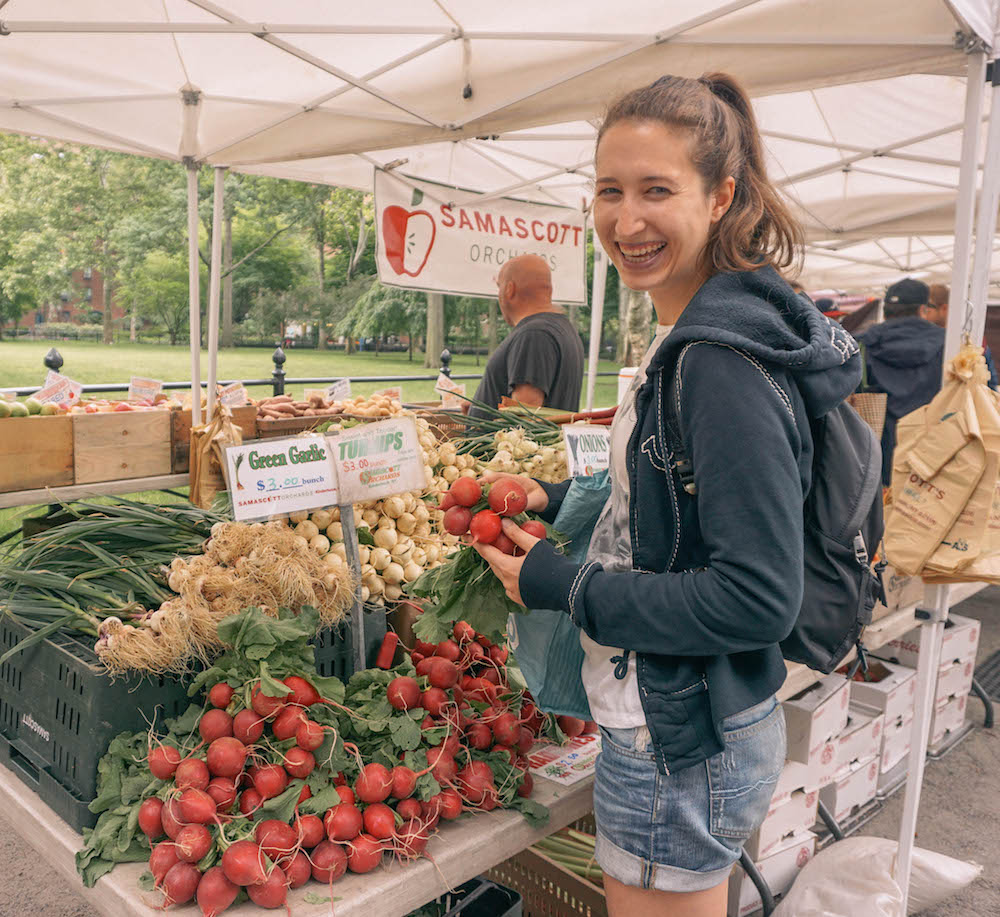 Fall in NYC is truly spectacular. New York City transforms during the cooler months. For a few weeks every fall, the city empties out as kids go back to school and families find a regular routine after Labor Day. Everyone is much mellower after their summer holidays, and there's space to breathe before the Halloween madness sets in.
If you're visiting NYC this fall (or if you live there, lucky you!), these are my all-time favorite things to do in the city that never sleeps. A few of the NYC fall activities listed below happen on specific weekends, so be sure to mark your calendars so you don't miss out on them!
Map with the Best New York Fall Activities 
I've gone into lots of detail below about the best things to do in NYC in the fall, but here's a map you can use to quickly look over the spots I mentioned.

Take in the Fall Foliage in New York City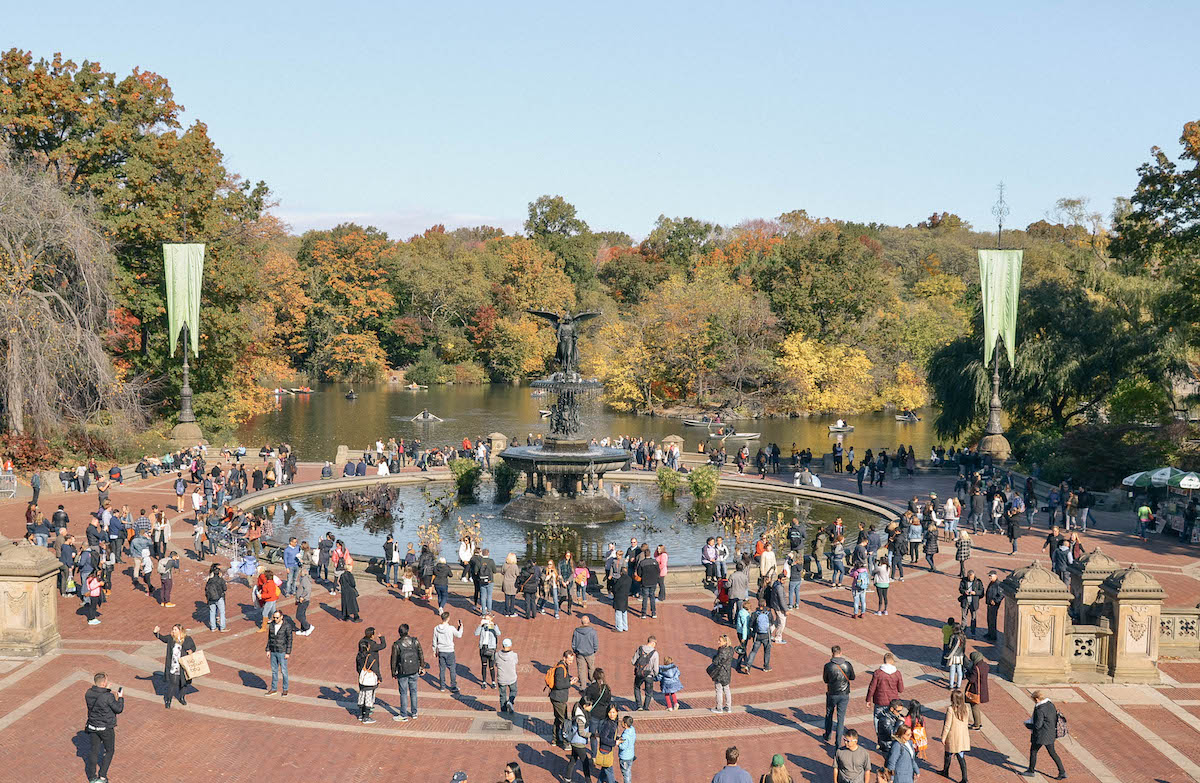 NYC might not have many spots to take in the fall foliage, but the spots it does have are impossible to beat. At the top of the list is Central Park, naturally. Fall in Central Park is absolutely stunning. The rows of gold and orange trees, the smell of roasted nuts from the food carts, the kids playing on the swing sets — this is the time of year when Central Park is the most magical.
Also high up on the list of best places to see the fall foliage in New York are Prospect Park and Fort Tryon Park. If you're looking to escape the crowds, Fort Tryon Park is your best bet. It's in northern Manhattan and few tourists know to go there. The park has a great view of the Hudson River, and you can see nothing but multicolored trees for miles. 
Read more: A Quick(ish) Guide on What to Do in Central Park
Explore During Open House New York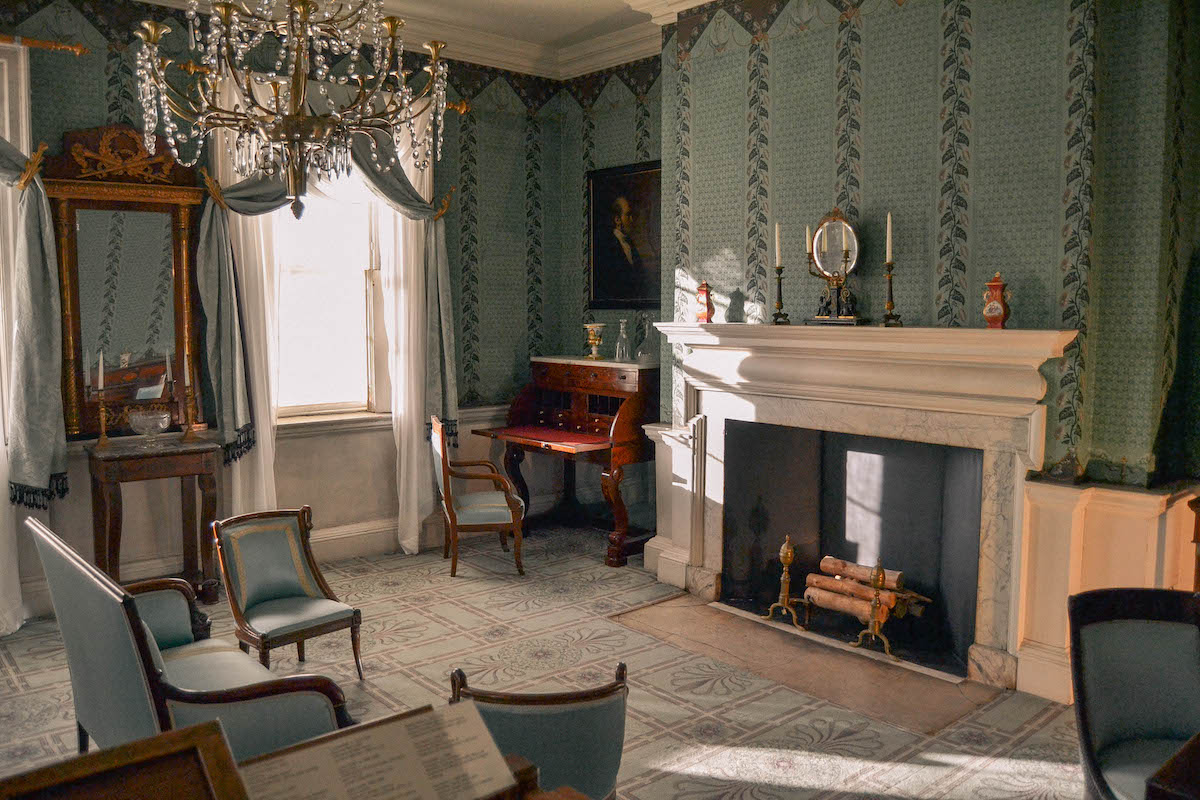 Open House New York is probably my favorite fall activity in NYC. For one weekend only (usually mid-October), dozens of churches, historic homes, factories, and more open their doors to the public for free tours. Many of the sites featured during Open House New York are closed the rest of the year, so it's a real treat to be able to visit them.
Note that some sites require advance registration, so if you're eager to visit someplace in particular you should double check whether or not you need to get your name on the list. My roommate and I participated in Open House New York each year I lived in the city, and we were always blown away by the quality of the tours and the types of sites open to the public.
Visit Governors Island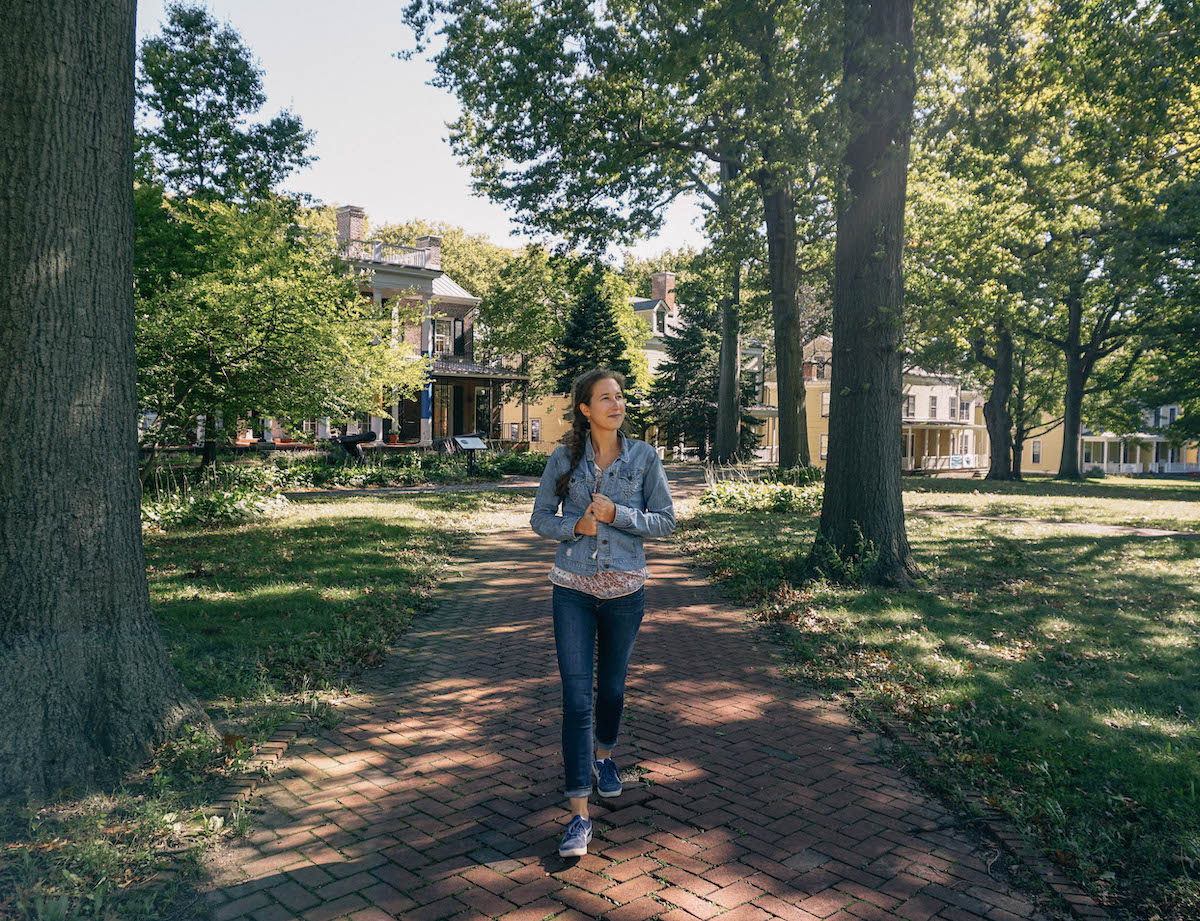 Open from the end of spring until October 31st, Governors Island is a must when the air becomes crisp. A 15-minute ferry ride from the tip of Manhattan, Governors Island is a public park space dotted with historic homes, a hammock grove, walking paths, and more. The island once served as a military base, and the fort and jail that still stand today reminds us of Governors Island's unique history.
If it's your first time visiting the island, I highly recommend signing up for a free walking tour of it. On the tour, you'll learn about the history of the island, including how it was built (it's partially man-made) and how it's being used today. From Governors Island, you can see the NYC skyline, the Brooklyn skyline, and Lady Liberty herself.
Read more: What to Do on Governors Island
Enjoy the Botanical Garden(s)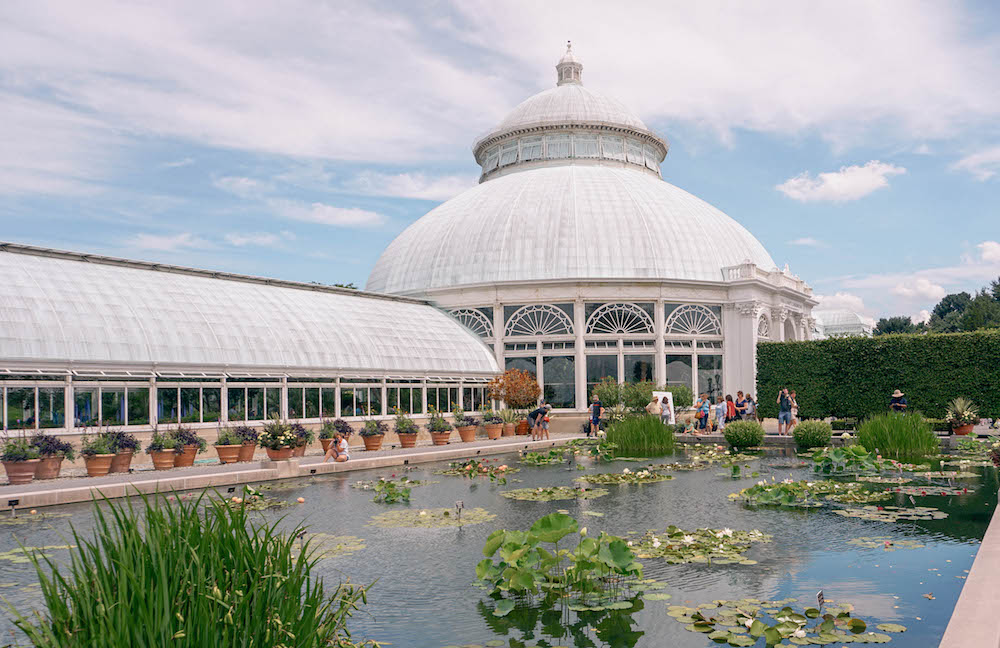 NYC is lucky enough to have two fantastic botanical gardens. I honestly can't pick my favorite, so just visit whichever is easiest for you to get to during your visit to the Big Apple. The Brooklyn Botanic Garden is the smaller of the two, making it easier to traverse.
The New York Botanical Garden in the Bronx is absolutely massive, and is probably the better of the two for fall foliage. Although it has a conservatory and seasonal gardens, it feels more like a large park than a botanical garden. There are beautiful ponds as well as outdoor artwork, both of which add to the ambiance.
No matter which garden you visit, you're sure to enjoy the last of the year's blooms before winter comes. 
Visit a Farmers Market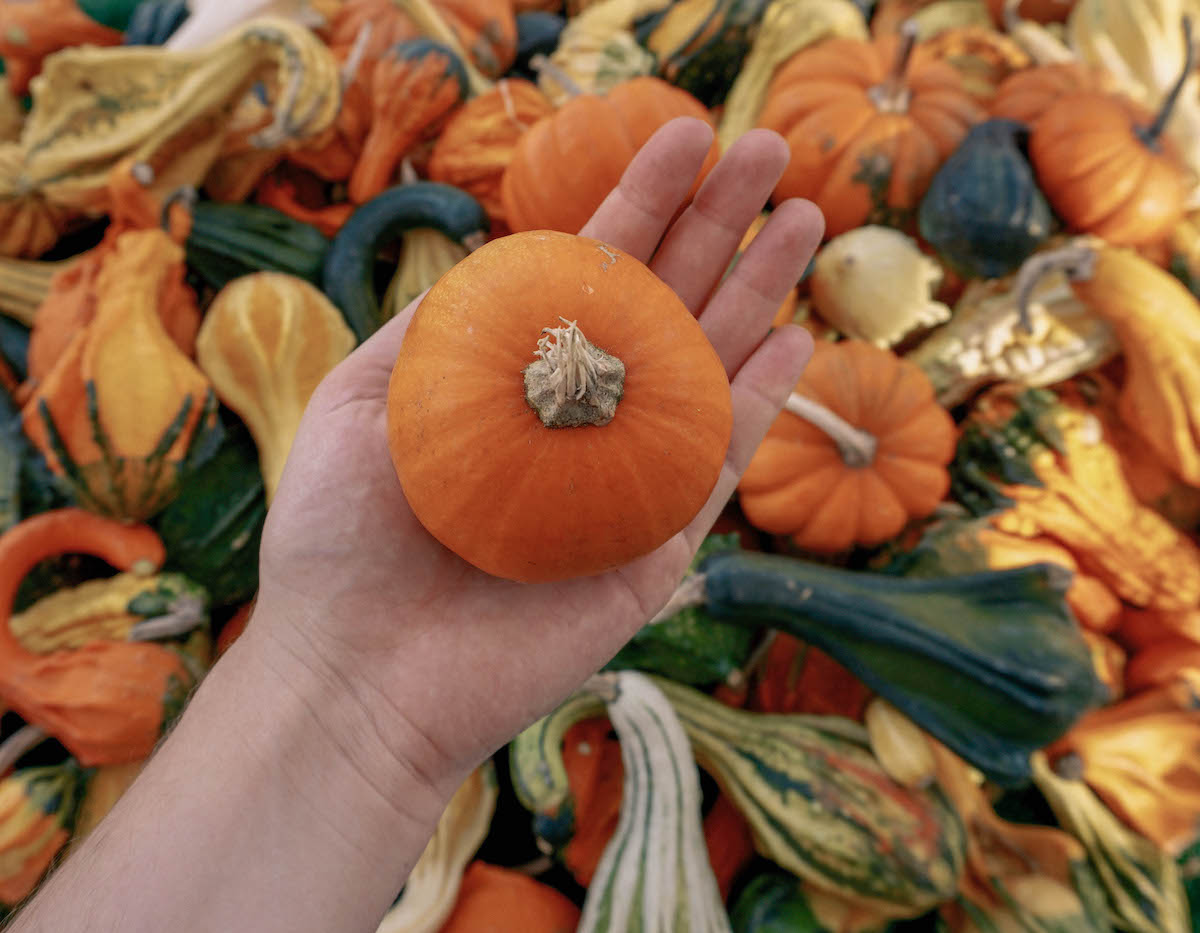 There's never a bad time of year to visit one of NYC's many farmers markets, but the farmers really go all out in the fall. There are always baskets overflowing with apples, freshly pressed cider, pumpkins galore, and plenty of baked goods to pick from.
If you're on the hunt for apples, ask the farmers if they brought "old" apples with them to sell at a discount. Some bring along apples that were picked a few days prior that aren't perfectly ripe anymore and will sell them to you for a big discount. Last year, I got a 10-pound bag of apples for $3 because they'd been picked two days prior. I felt like I'd won the lottery!
Eat (a LOT) at the Feast of San Gennaro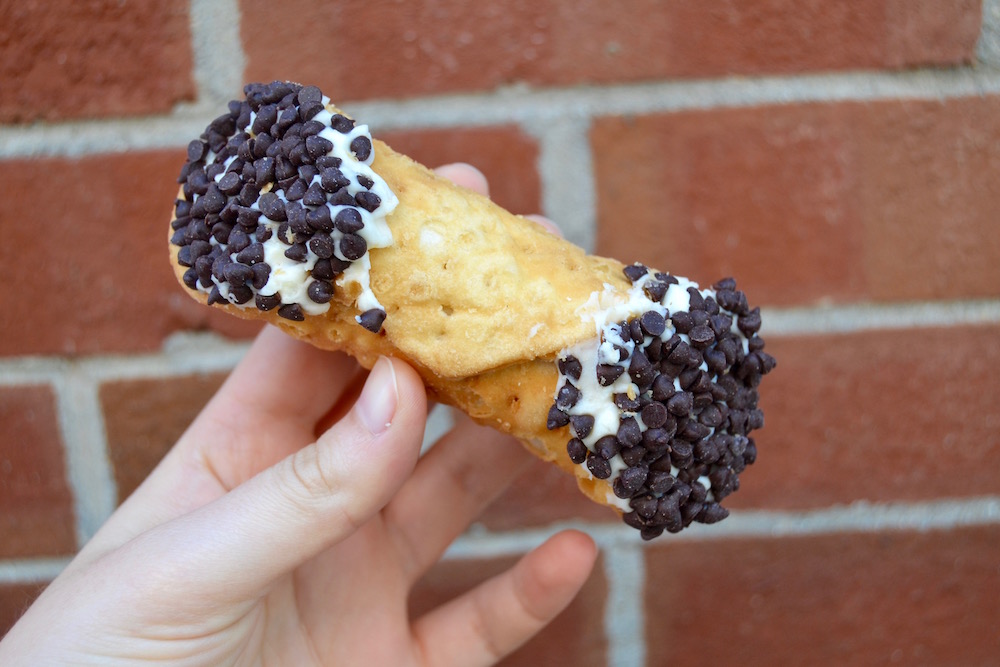 I should warn you right off the bat that if you don't handle crowds well, this is not the NYC fall activity for you. If you've never been to the Feast of San Gennaro, you're in for a real treat. For 11 days, Little Italy transforms into one big street fair. All the cafes and restaurants put out stalls and sell every Italian-American delicacy you could want. A few rides are put up as well, and the streets are packed with people meandering from one stall to the next.
It's very overwhelming, but it's a fun excuse to get together with friends and nosh on a cannoli or two. My friends and I typically spend an hour to 90 minutes at the feast, then walk over to SoHo to do some window shopping. It's a lot of time on our feet, but it's worth it.
Enjoy a Cider Flight at Angry Orchard's Cidery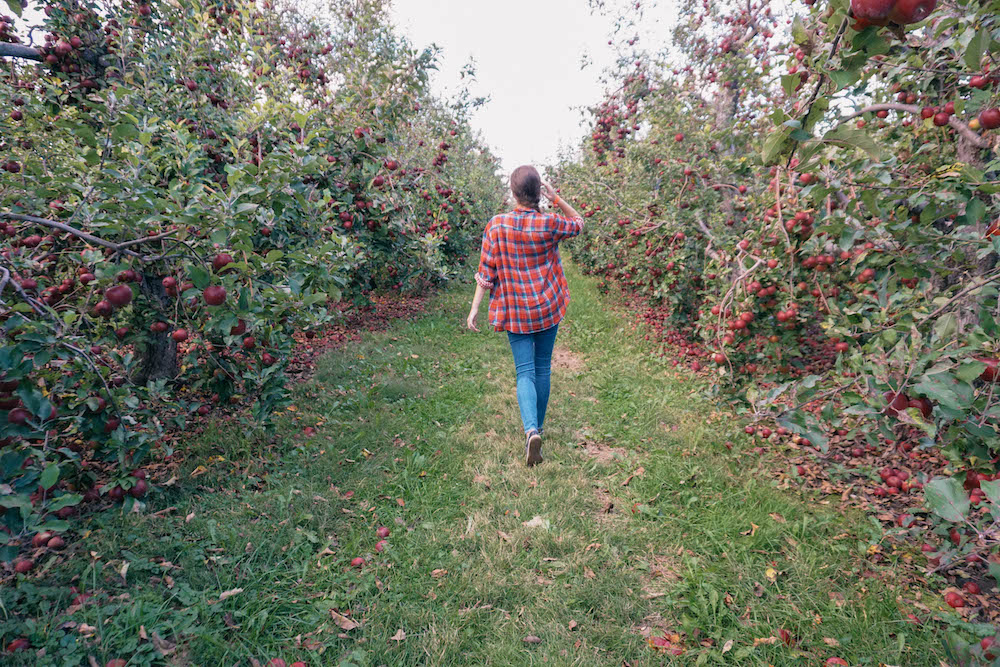 If you're in need of a chill NYC fall getaway, I highly recommend taking a little road trip to the Angry Orchard cidery in Walden, NY. The 90-minute drive takes you past lots of beautiful fall foliage, and the time flies by if you're traveling with friends.
Entrace to the cidery is free, and you're allowed to sample a flight of three ciders free of charge as well. Last year, they had apple cider donuts and other apple treats for sale, and lots of lawn games like corn hole were laid out. I believe you can tour the cidery for a small fee as well, but my friends and I opted to hang out in the orchard and spend the afternoon chatting instead. All in all, it was a wonderful afternoon!
Pop Into a few Bookstores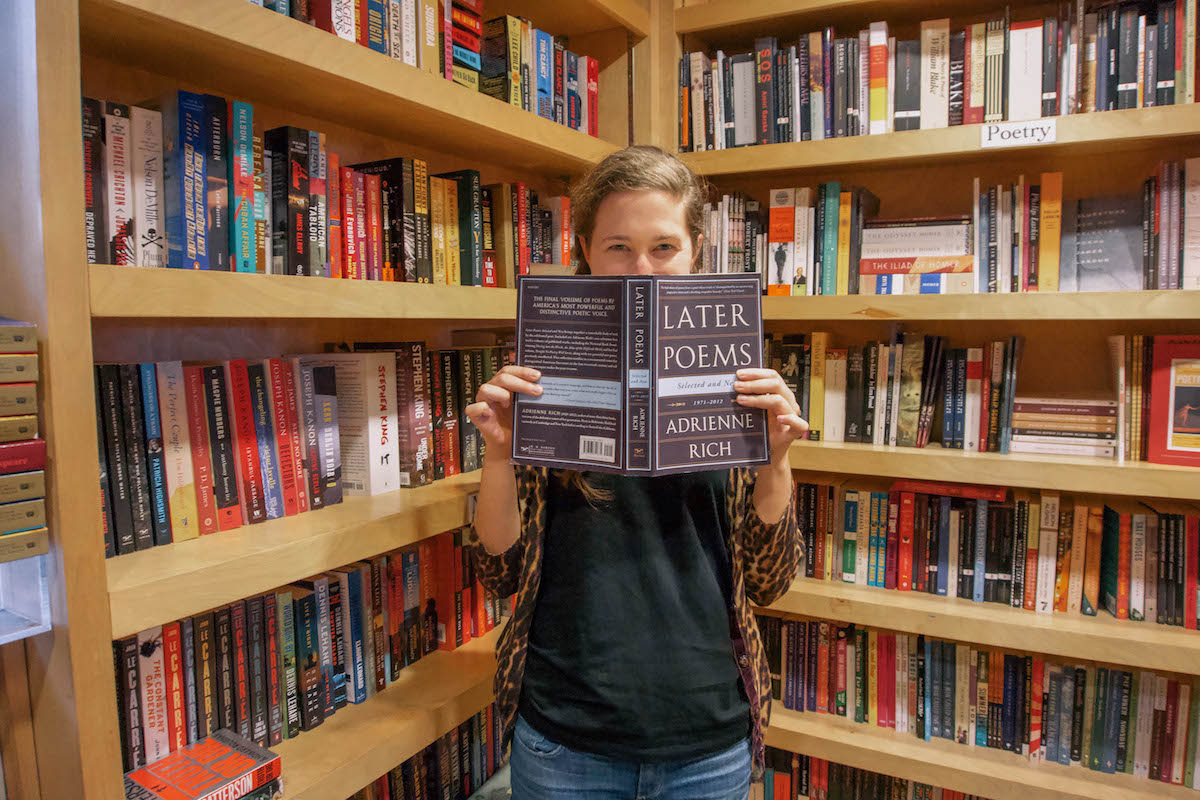 Although wandering aimlessly throughout NYC's many unique neighborhoods is always a good idea, it's nice to have a few planned breaks along the way so you can rest your feet and warm up before heading back into the cool weather. I visit bookstores year-round, but there's something extra special about flipping through books on a crisp fall day.
NYC is packed with quirky, independent bookstores that specialize in everything from mystery novels to cookbooks to everything in between. Just remember to leave room in your suitcase so you have plenty of space to bring a book (or five) back home with you.
Read more: My Favorite Independent Bookstores in NYC
Walk the Brooklyn Bridge One Last Time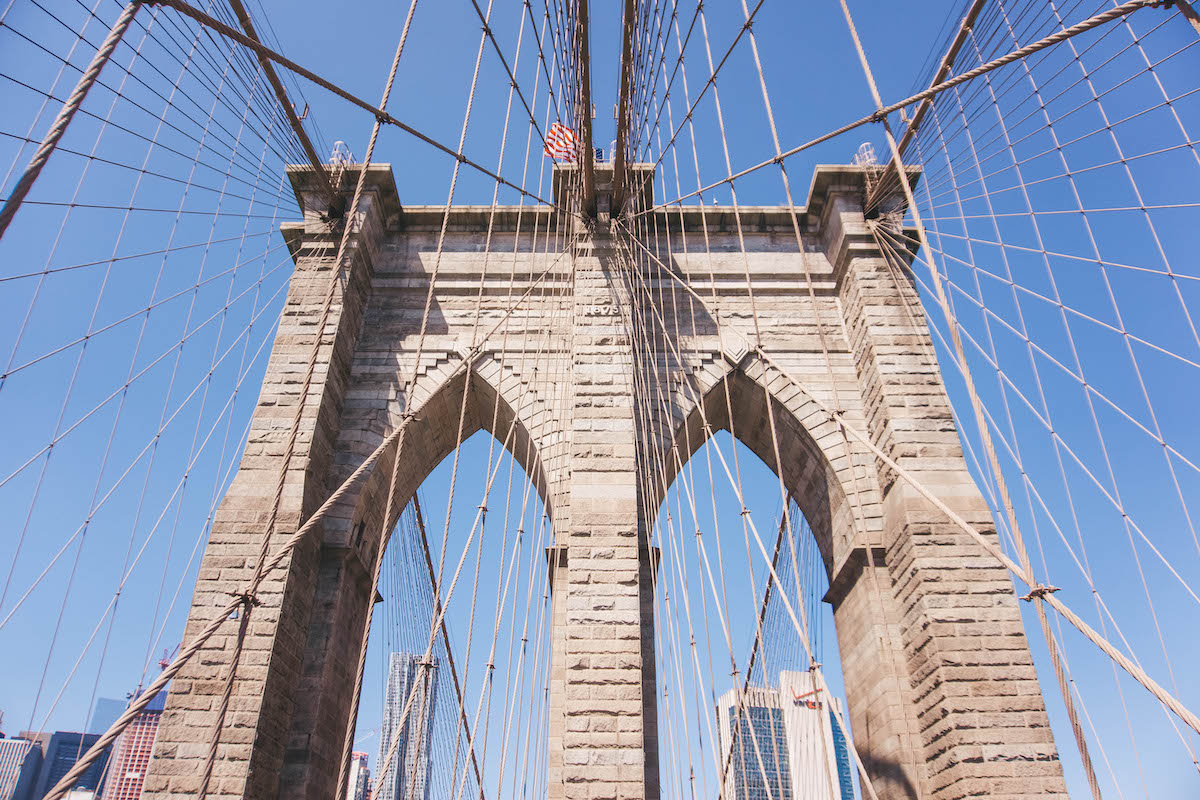 Officially opened to the public in 1883, the Brooklyn Bridge was the world's first steel suspension bridge. It was called the "eighth wonder of the world" when it was first completed, and it continues to amaze visitors to this day. You only need about 30 minutes to walk the Brooklyn bridge, but give yourself extra time so you can take lots of photos.
This is one of my favorite things to do in NYC in the fall when the weather is decent. I typically make an afternoon out of it and enjoy hot chocolate and lunch on the other side of the bridge, in DUMBO. I've written an entire guide to walking the Brooklyn Bridge, so check that out if you have questions about where to start, its history, and so on.
Visit a Museum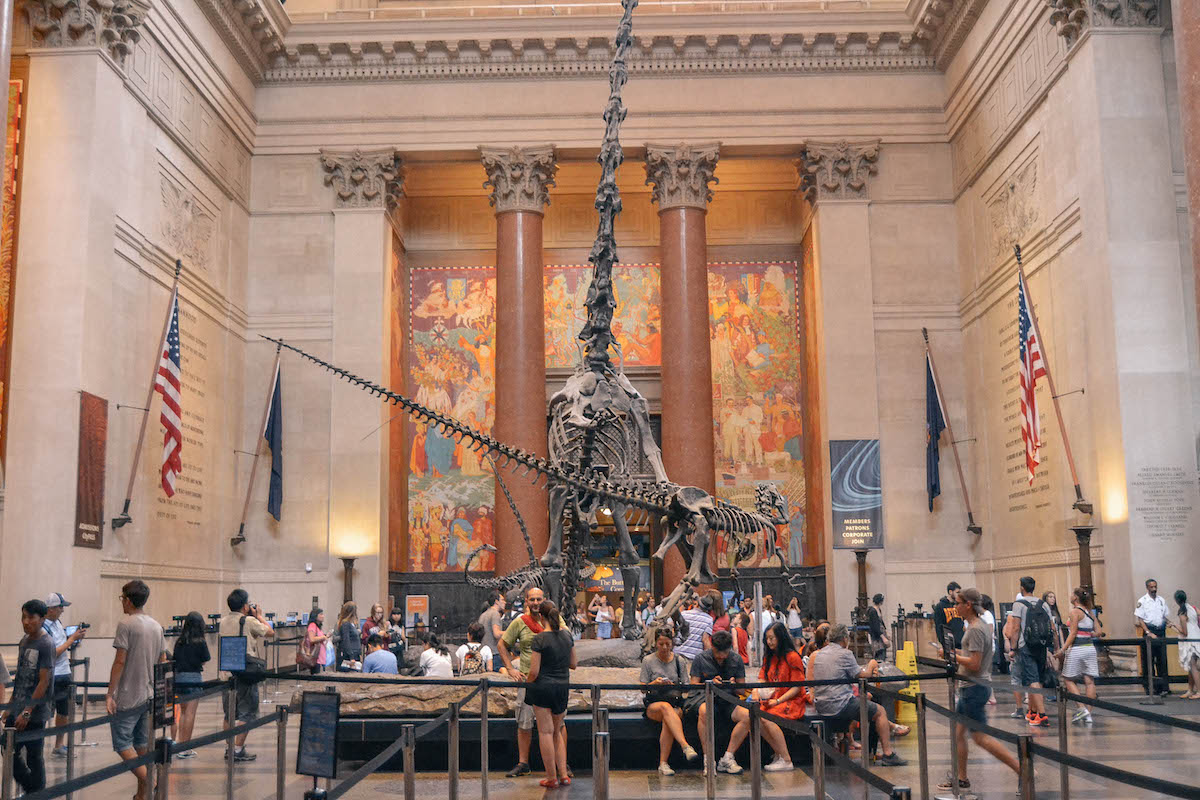 One of my go-to indoor fall activities in NYC is spending the afternoon at a museum. The Met on Fifth Avenue is a favorite for many (including me!), and if you live in the city I highly recommend investing in a year pass. You won't have to wait in line if you buy one, and when friends visit you can take someone with you free of charge.
Other NYC museums that I adore include:
The Morgan Library & Museum: originally the private library of finance magnate Pierpont Morgan. The library itself is gorgeous, and there are rotating exhibits showcasing priceless manuscripts, books, and more.
The Frick Collection: known for its collection of Old Master paintings, European sculptures, and decorative arts.
Museum of Natural History: Stuffed animals, dinosaur fossils, and a fascinating hall of marine animals. A great option for anyone, no matter their age!
Explore the Green-Wood Cemetery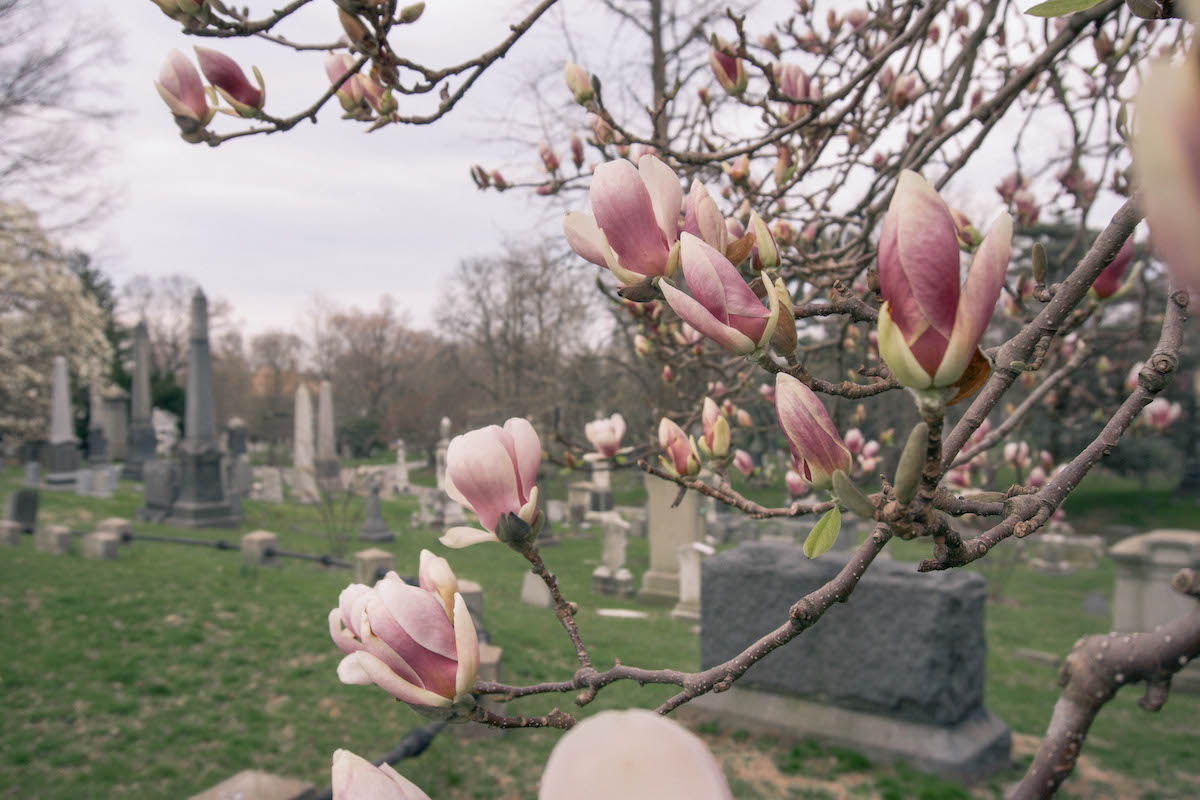 Founded in 1838, Green-Wood Cemetery was once one of the most popular tourist attractions in the US — second only to Niagara Falls! If you're hoping to see gorgeous fall foliage in New York City but don't want to deal with the crowds in Central Park, make the trek out to Green-Wood Cemetery. 
The cemetery spans 478 acres and is the resting place to famous figures like Boss Tweed, Leonard Bernstein, and Louis Comfort Tiffany. It's an incredibly peaceful, green cemetery and fall really is the best time to visit.
Go on a Ghost Tour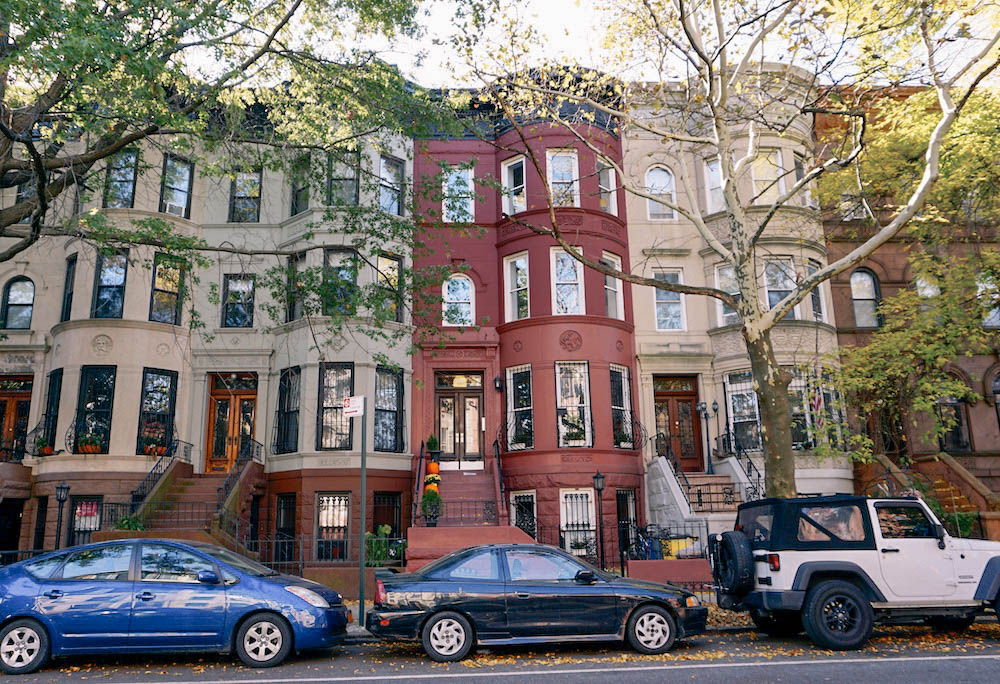 Free Tours by Foot is my walking tour company of choice because most of their local-led tours are pay what you wish. They offer a few different ghost tours, all of which begin around sunset and take you to the most haunted spots in NYC. Tours typically last about 2 hours, so wear comfy walking shoes and a warm coat.
And bring a friend if you get scared easily!
Visit the Met Cloisters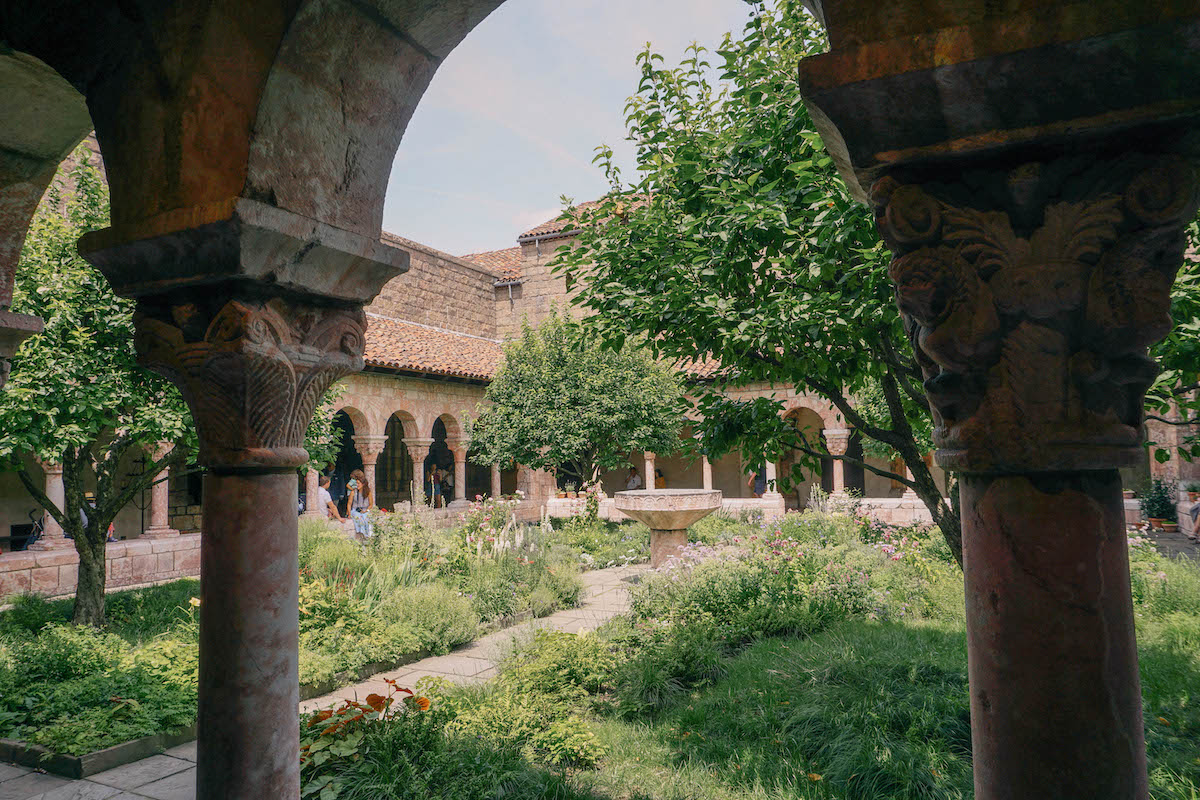 Yes, this is technially another museum, but it's so amazing I had to share it separately. The Met on Fifth Avenue gets most of the love, but have you visited the lesser known Met Cloisters? Here you'll find solely midieval artifacts and artwork.
Before you poo-poo this museum for being "boring," let me assure you that it's anything but. Entire rooms from monasteries and abbeys have been rebuilt within the museum. There are also gorgeous gardens within the museum complex that are unbelievably pretty in the fall.
Eat Your Way Through Chelsea Market 
Housed in the old Nabisco factory, Chelsea Market boasts a little bit of everything — food, boutiques, and a pop-up space that showcases local artists, jewelry brands, and more throughout the week. The market is very crowded on the weekends, so it's best visited during the work week. There are lots of great eateries here, including the best tacos in NYC.
Enjoy an Afternoon at NYC's "Real" Little Italy
Chances are good that Little Italy is on your NYC bucket list. But have you heard of Arthur Avenue before? Located in the Bronx, Arthur Avenue is thought to be the real Little Italy of New York. There are Italian grocery stores, bakeries, markets, butcher shops, and too many restaurants to list in a single post.
Let me be the first to tell you that the food here is GOOD. Come hungry, and bring a reusable grocery bag with you because you're definitely going to want to stock up on Italian cheeses, meats, and cookies while you're here!
Read more: A Quick Guide to Arthur Avenue 
Visit the New York Public Library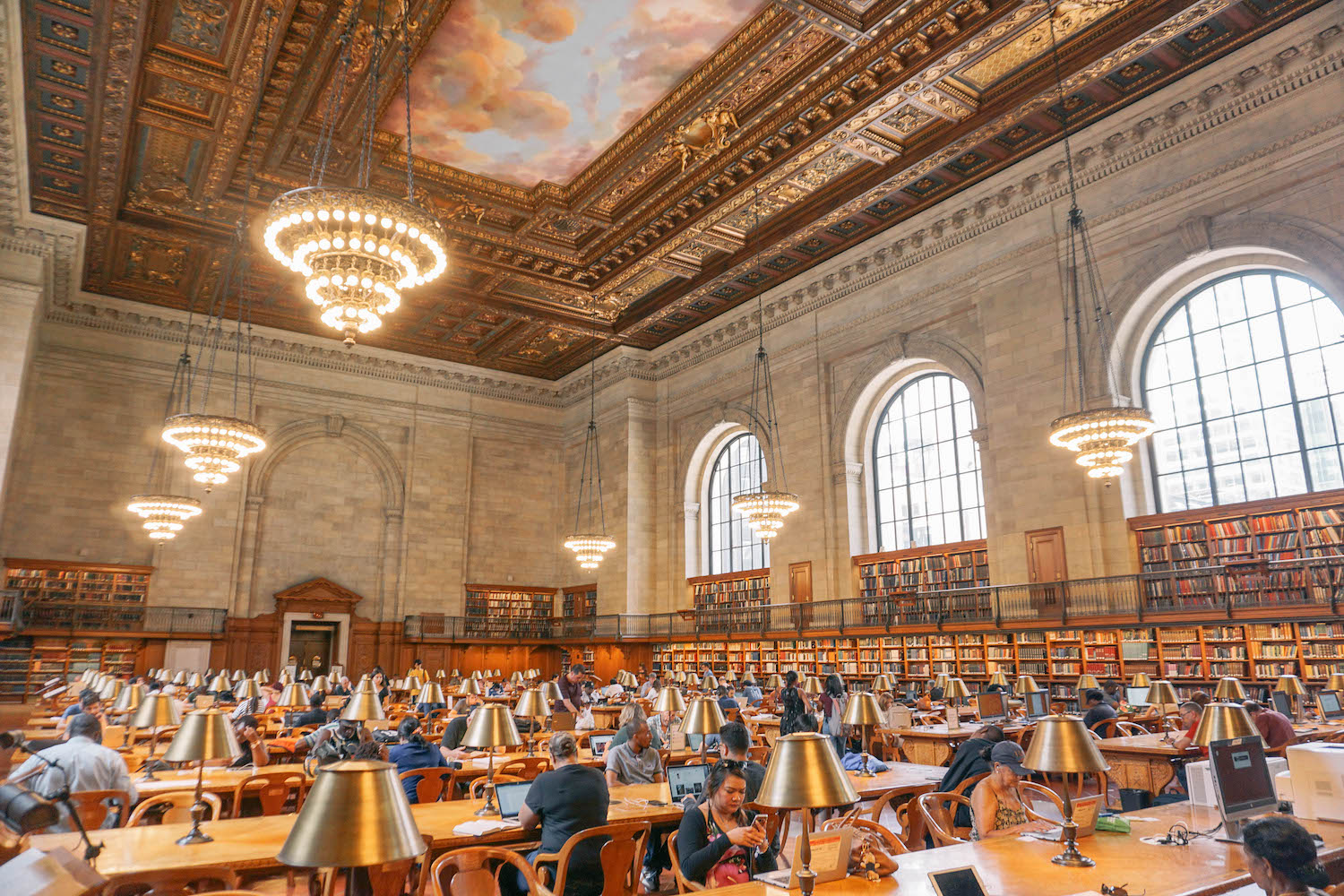 The public library on Fifth Avenue is hands down one of the prettiest buildings in all of Manhattan. Greet the stone lions guarding the entrance with a friendly roar, then make your way up the stone steps into the main entrance. The exhibit space on the ground floor is free to enter and worth visiting, but the Rose Reading Room is the highlight of the building.
Keep your voice down when you're in the library, and give yourself about an hour to see the historic rooms and go through the temporary exhibit on the ground floor. And if you're a local who's not yet signed up for a library card, hop to it!
Pop Into NYC's Prettiest Churches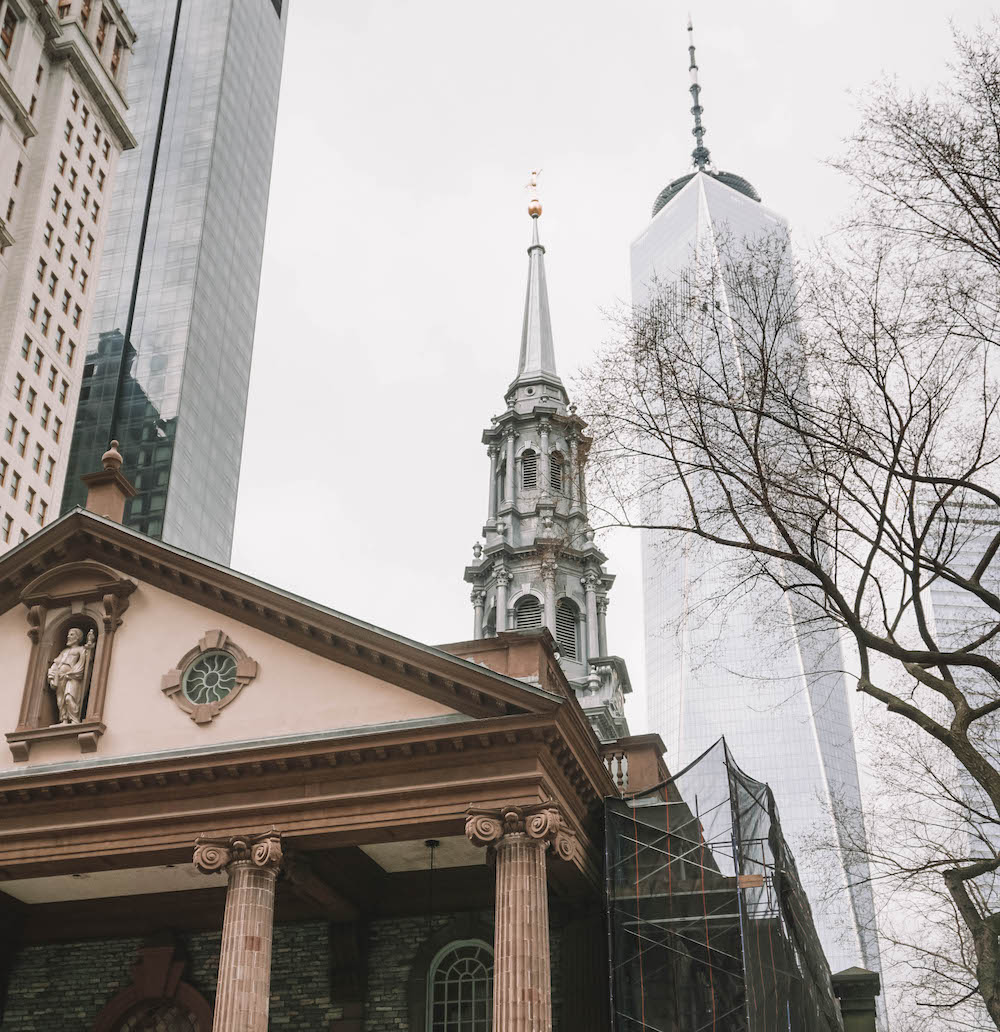 Not religious? No problem! You don't have to adhere to any particular religion to appreciate the gorgeous architecture of NYC's most famous churches. Church hopping is a great New York fall activity if you want to get outdoors, but need stops along the way to rest your feet.
Some churches of note include: St. Patrick's, Trinity Church, and The Cathedral Church of St. John the Divine. Please be respectful when you enter the churches, and look up service hours ahead of time so you don't accidentally visit during a church service.
Attend a Matinee Show on Broadway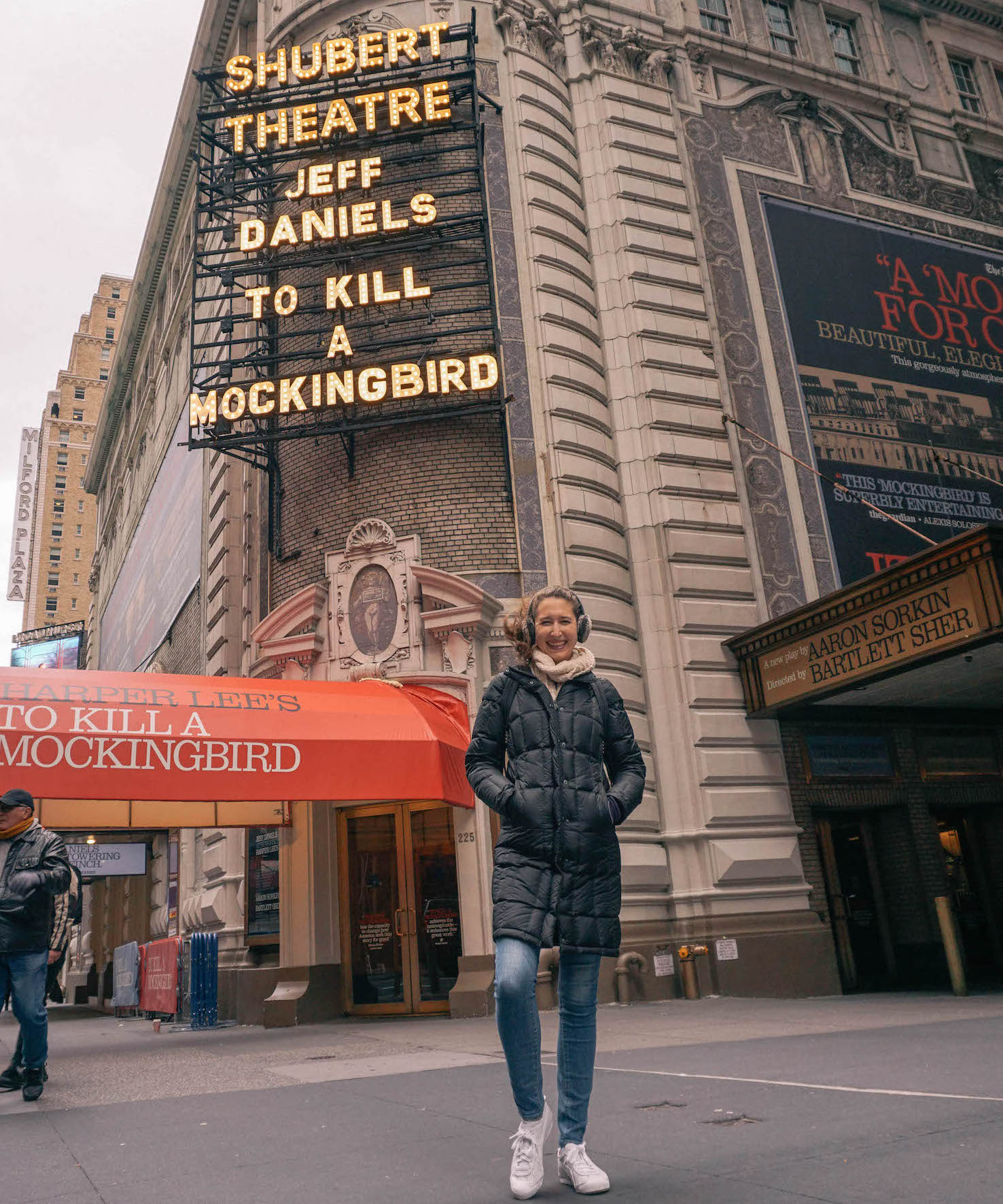 Nothing cures the rainy day blues quite like a Broadway matinee. I know seeing a Broadway show isn't the most creative of NYC fall activities, but I couldn't not mention my first love on this list. Don't worry about buying your tickets in advance, you can buy cheaper tickets day-of using the Today Tix app.
Read more: How to Score Last-Minute Broadway Tickets for Cheap
Take a day trip to Beacon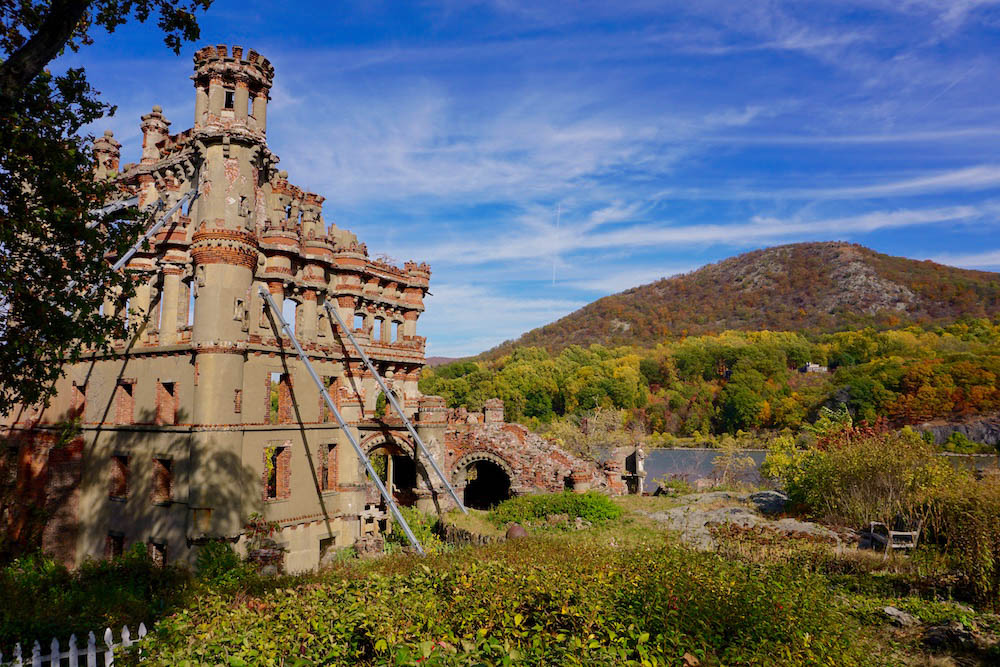 If you're looking for a fall getaway from NYC, Beacon is the place to go. Just a 90-minute train ride from Grand Central Station, Beacon is a small town on the banks of the Hudson River that's packed with boutiques, art galleries, cafes, and more. I first visited Beacon in the fall and it was absolutely breathtaking.
The town is nestled in an area known as the Hudson Highlands, which is comprised of rolling hills and dense forests as far as the eye can see. There's a famous art museum, called Dia, and plenty of hiking trails in the area as well. If you have the time, I recommend spending a night in Beacon so you can enjoy this quaint town at a leisurely pace.
Read more: The Best Things to Do in Beacon, NY
FAQ's About Fall in NYC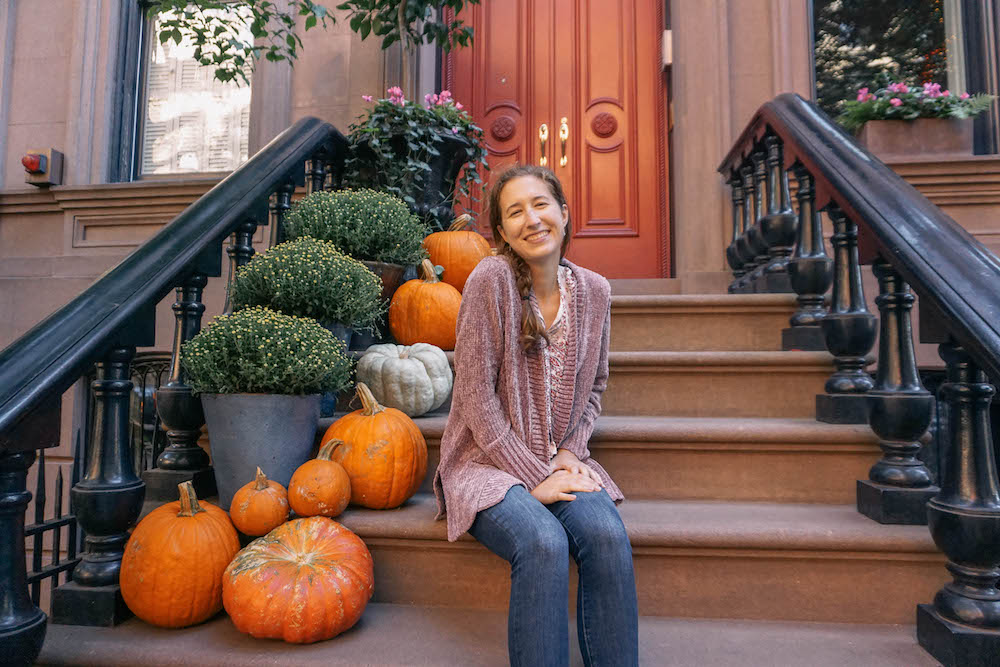 When does fall start in New York City? If you're craving crisp mornings and multicolored leaves, I recommend visiting NYC in October or November. Late September can be on the cooler side, but not always.
What's the weather like during fall in NYC? When fall truly sets in, you can expect temperature in the 50s and low 60s. October will still have a fair number of sunny days, but prepare for rain even if the weather forecast looks promising.
What should I wear if visiting NYC in the fall? LAYERS! Pack all the layers and at least one spare change of shoes in case it rains.
What are the best places for fall foliage in New York City? Central Park, Fort Tryon Park, Green-Wood Cemetery, Prospect Park, and Staten Island.
Is NYC worth visiting in the fall? Yes, yes, yes!! If this list of fall things to do in NYC hasn't convinced you of it already, then I don't know what will.
Excited for These New York Fall Activities?! 
Fall in NYC is pretty darn magical. I hope this list of NYC fall activities inspires you to go out and enjoy the Big Apple to the fullest while the gorgeous fall weather lasts. And if the weather happens to be miserable when you're in the city, don't fret! There are tons more indoor activities in NYC to keep you occupied.
Tell me: What's your favorite time of year to travel?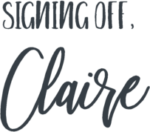 More NYC posts you'll love:
Save this post to Pinterest!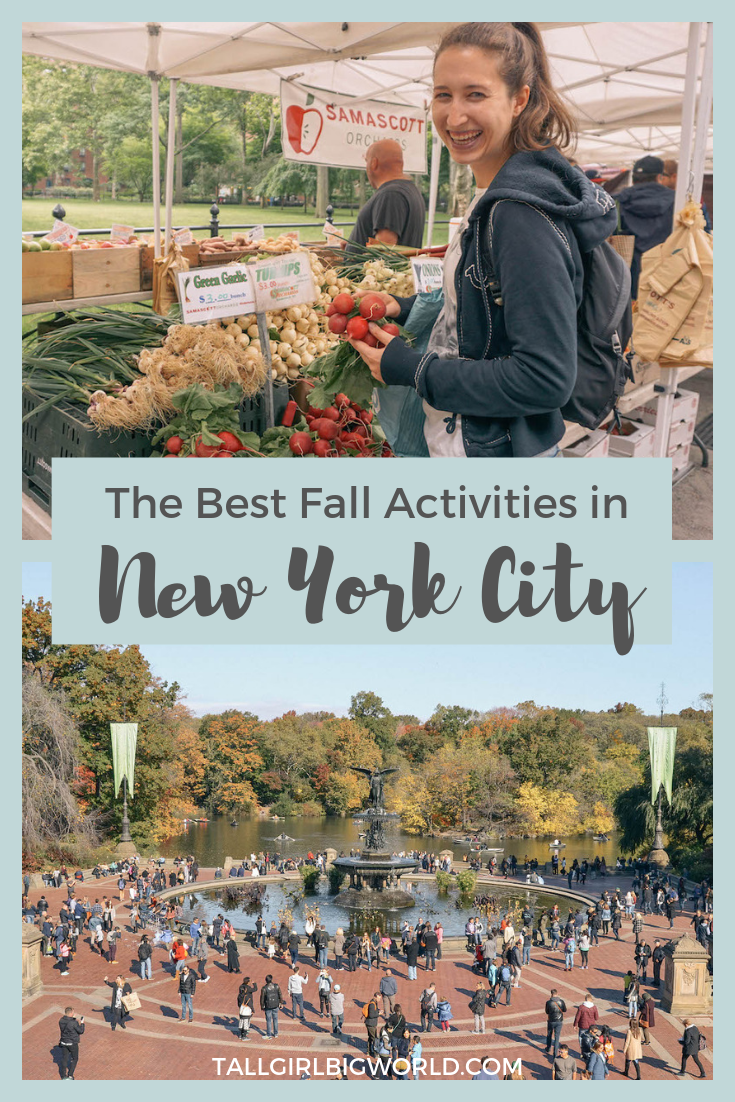 This post was originally published September 2019 and was updated September 2021.